Logistics Unicorn Flexe Secures $119M Series D
The company's latest funding comes amid increased adoption of its enterprise solution.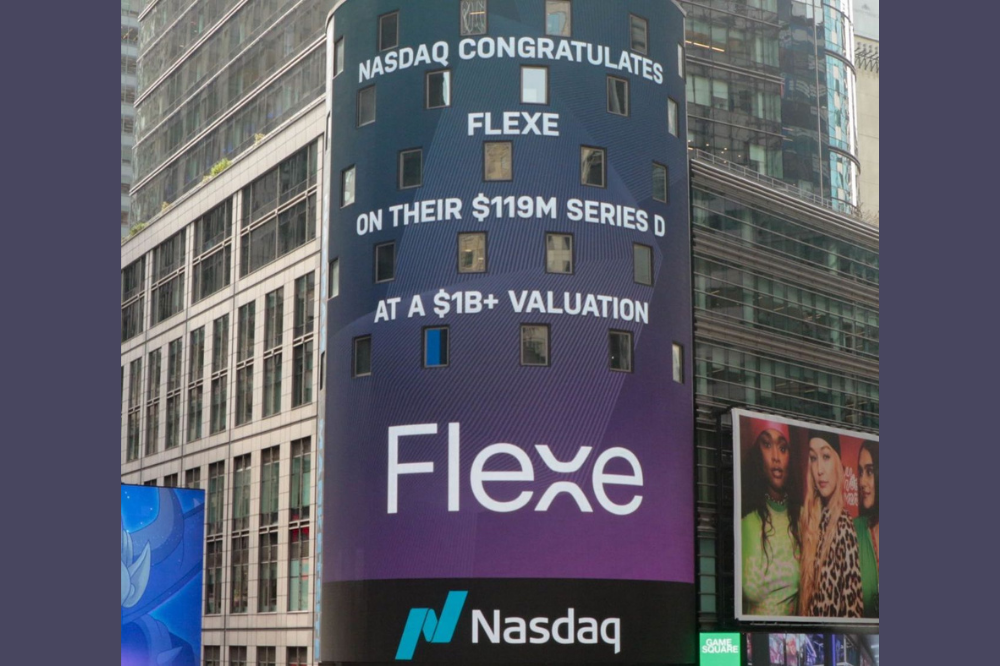 In the age of online commerce, the supply chain network has grown more complex than ever before. As companies of all types work to manage their various inventories and shipping routes, logistics solution Flexe offers them tech-powered programs to get big jobs done fast. 
The company announced a $119 million Series D funding round this week from investors including BlackRock, Activate Capital and Madrona Ventures. The new capital places Flexe's valuation at over $1 billion and solidifies the company as a tech unicorn. 
Flexe's solution offers brands and retailers an omnichannel logistics solution that aims to optimize the global delivery of goods. Flexe augments companies' existing fixed logistics infrastructure with flexible logistics networks. Its platform features programs for B2B distribution, warehousing and inventory capacity, e-commerce fulfillment and logistics operations.
"Despite changing economic conditions, Flexe added nearly as many enterprise customers in the first six months of 2022 as it did all of last year and continues to see strong demand," Karl Siebrecht, Flexe's co-founder and CEO, said in a statement. "Our model allows organizations to scale fast in strong economic environments and reduce risk, capital investment and long-term commitments when they face uncertainty."
The company's solution serves a range of enterprise customers, enabling them to run programmatic logistics as part of their supply chain strategies. Its customer base includes six of the 10 largest retailers and four of the five largest consumer packaged goods companies, according to Flexe.
While it invests its new funding in meeting customer demand for its solution, the company is actively hiring for a handful of Seattle-based roles. Open positions span its engineering, solutions, account management, network development and HR teams.
"Flexe uniquely helps enterprise retailers and brands solve big supply chain challenges and excel in uncertain environments," Samir Menon of BlackRock said in a statement. "Flexe has demonstrated that programmatic logistics deliver value for the world's most demanding companies. We're pleased to partner with a category creator that is transforming a massive industry."