HaptX Raised $23M, Cap Hill Brands Got $100M, and More Seattle Tech News
Catch up on the Seattle tech news you may have missed last week.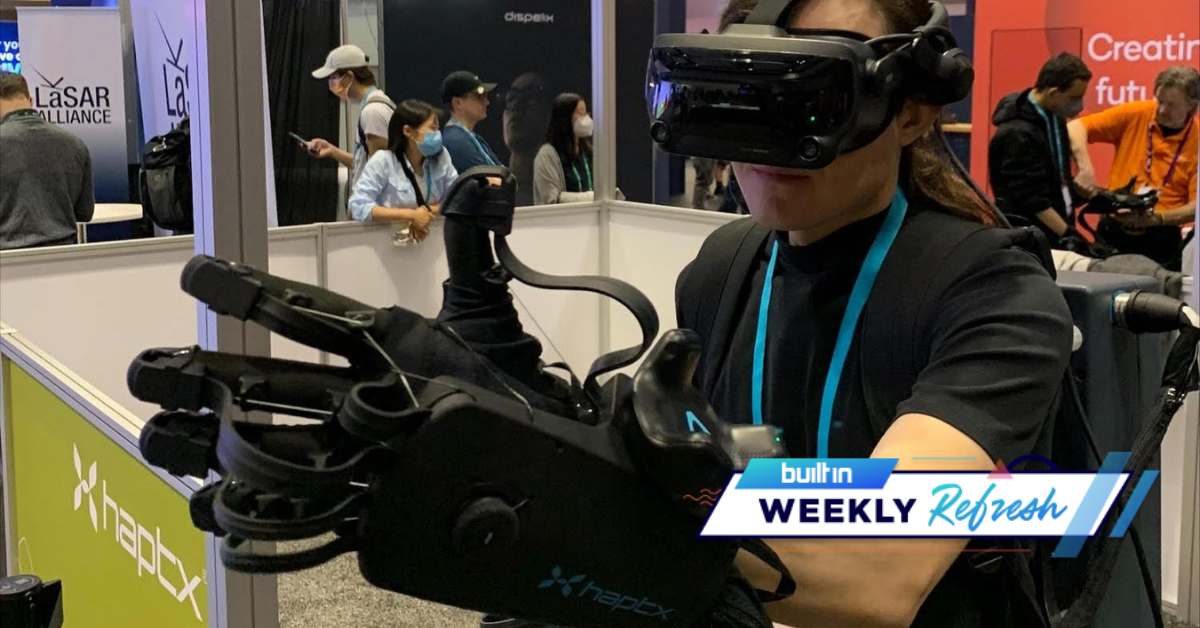 It was a busy week for Seattle startups, with many companies closing deals while others launched new programs. Catch up on Starbucks' new rewards plan to offer NFTs, or read up on the company that manufactures VR sensing gloves. This is the Built In Seattle Weekly Refresh. 
Cap Hill Brands raised $100M. Cap Hill Brands is an Amazon aggregator that acquires well-performing brands on Amazon and optimizes their operations. Founded in 2020, the company focuses on acquiring brands with products for children and parents. With the new capital, Cap Hill Brands will acquire more brands and continue selling on Amazon and other e-commerce sites. [Built In Seattle]
OwnTrail was featured in Built In's Future 5 series. OwnTrail was founded by Kt McBratney and Rebekah Bastian in 2020 and helps people share their life milestones. The platform also enables users to connect with each other in order to help them reach more life goals. Since launching, the Seattle-based company has raised $1.2 million in funding. [Built In Seattle]
VR startup HaptX raised capital. In a round led by Global and Crescent Cove Advisors, HaptX raised $23 million. The company was founded in 2012 and makes a VR-enabled glove that can recreate realistic touch using an array of actuators that create soft vibrations. Besides VR, the gloves also have uses in robotics. With the new funding, the company will work on commercializing its tech. [Built In Seattle]
Seattle tech quote of the week
"Leveraging Web3 technology will allow our members to access experiences and ownership that was not possible before. Starbucks Odyssey will transcend the foundational benefits that our Starbucks Rewards members have come to love, and unlock digital, physical and experiential benefits that are uniquely Starbucks." — Brady Brewer, executive vice president and chief marketing officer of Starbucks
Starbucks launched a NFT reward program. Last week the Seattle-based coffee chain launched the Odyssey rewards program that will reward customers with non-fungible tokens (NFTs) upon completing in-app challenges. The program will also allow customers to purchase and sell NFTs without the need for a crypto wallet. Currently, the program is only allowing access through a waitlist. [Built In Seattle]
PortX split from ModusBox. ModusBox announced last week that PortX split from the company with $10 million of its own funding. As an independent company, PortX will work on creating payment platforms that can be integrated into other platforms. ModusBox also raised $7.5 million of its own. [Built In Seattle]
Modulous raised $11.5M. Based in London and Seattle, Modulous developed a construction platform that can estimate the cost and environmental impact of new construction projects. The company also offers configurable building kits to keep costs down and speed up the building process. [Built In Austin]