Lithos Secured a $6.29M Seed Round to Decarbonize Farms
The company's funding will help expand the reach of its basalt-based solution that works to permanently trap CO2 from fields.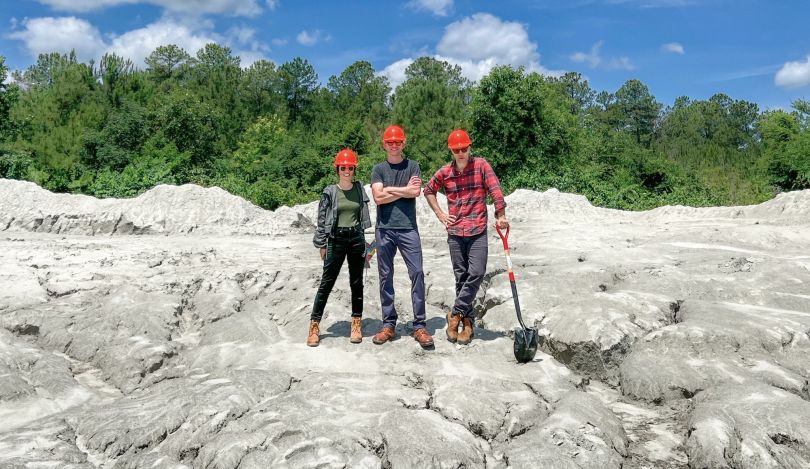 While agriculture isn't the largest contributor to greenhouse gas emissions in the U.S., it certainly accounts for a notable amount. The industry produced 669.5 million metric tons of carbon dioxide equivalent in 2020, representing an 11 percent overall contribution to emissions that year, according to the U.S. Department of Agriculture. 
Though natural processes clean up these emissions over time, it can take several centuries to make significant reductions. Seattle-based Lithos is working to speed up the process with its enhanced rock weathering solution. The company secured $6.29 million in seed funding to help farmers simultaneously nourish their soil and capture carbon. Union Square Ventures and Greylock Partners co-led the round.
Lithos developed a biogeochemical process that uses volcanic basalt rock dust. When applied to fields, the product supplies crops with nutrients such as iron, magnesium and phosphorus as it decomposes and sequesters carbon, according to the company. After the carbon in the soil is captured, Lithos traces it as it moves through different ecosystems.
The company uses machine learning to determine how much basalt gets applied to a field based on factors like its specific soil chemistry, crop nutrition, climatology and particle distribution. In addition to reducing carbon and keeping crops healthy, Lithos' solution can help safeguard plants against droughts and pests and increase farmers' yields.
Having grown up in the Pacific Northwest surrounded by greenery, the inspiration behind Lithos' solution stemmed from a personal place for co-founder and CEO Mary Yap.
"I lost two close friends at the age of 24, and this made me realize that our time on earth is not guaranteed and that we must be intentional about where we spend our time," Yap told Built In via email. "This led me ... back to school where I studied Earth and planetary science and geology — with the aim of working on a measurable, meaningful way of tackling the climate crisis within this decade. That's where I met my co-founders and started to think through the potential of this nature-inspired approach."
Lithos is active in over 1,000 acres of farmland, spanning from the Midwest to the eastern parts of the U.S., and has deployed over 11,000 tons of rock to date. It has several thousand more acres in its pipeline as it works to offer farmers a more affordable solution than air capture methods and limestone application, which is typically used for soil conditioning.
With its new capital, Lithos wants to fulfill this waitlist and scale the deployment of its rock-weathering solution. It plans to expand into additional farms and geographies. Just as well, Lithos will invest in gathering additional raw materials for its product.
Part of Lithos' new capital will go toward scaling its team. The company is hiring with an eye out for roles in agronomy, partnerships, business operations and strategy.
"We're doing something that is fundamentally a moonshot, but we also want to do it in a scientifically rigorous way and scale as quickly as possible," Yap said. "In the future, I'm really excited for us to get to a point where growers capture millions of tons of carbon — and eventually billions — while naturally improving their crop growth."