First Mode Joins Anglo American With $200M to Power Green Haul Trucks
The combination will fuel the roll-out of the companies' zero-emission heavy-duty hauling solution.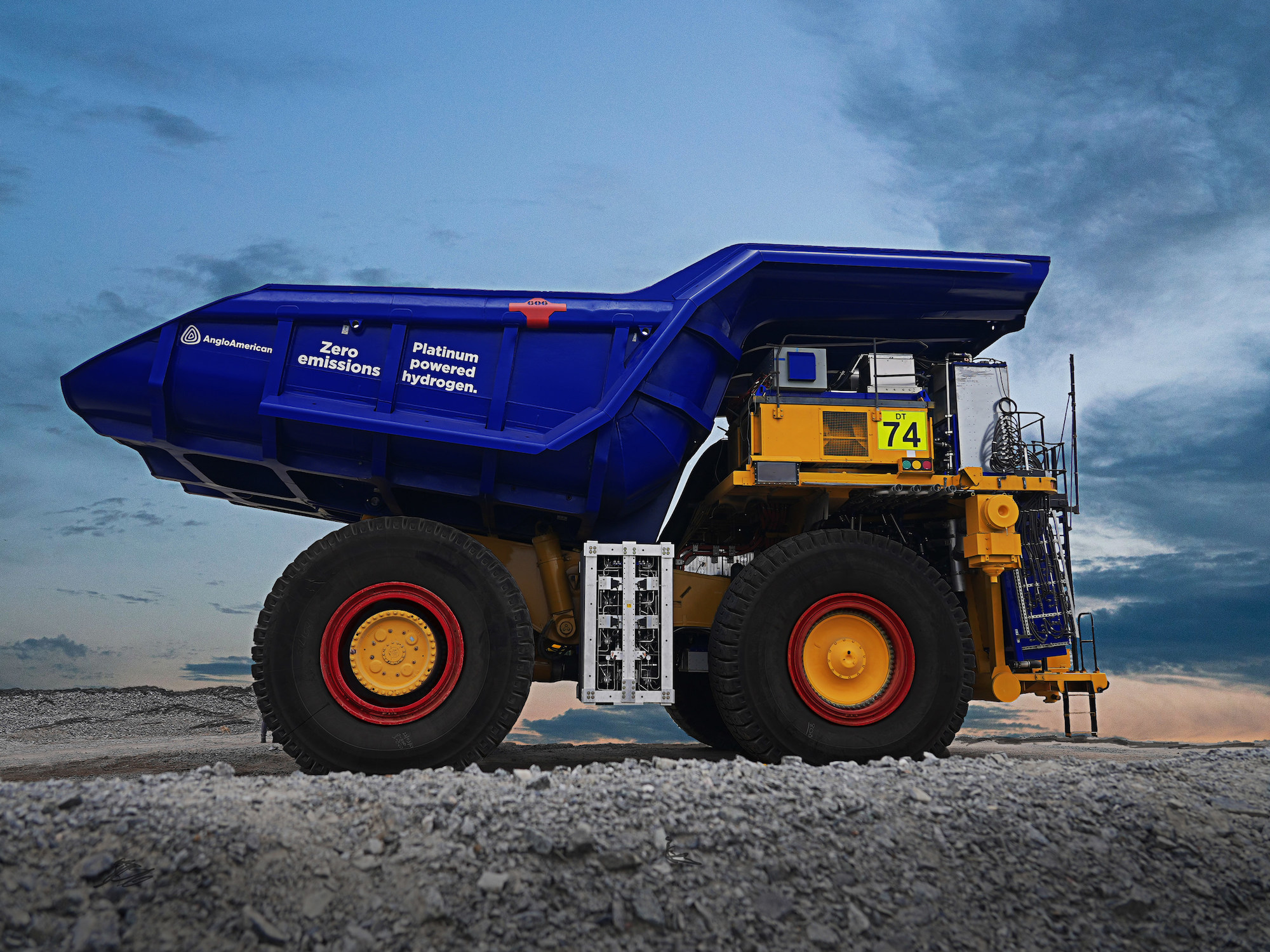 The construction industry is a such a large contributor to greenhouse gas emissions that the sector is not on track to achieve decarbonization by 2050, according to a recent report by the United Nations Environment Programme. From using up raw materials to powering the hulking equipment, the industry leaves much room for environmental improvement. 
First Mode is a Seattle-based company dedicated to reducing carbon in heavy industry sectors like construction by modifying diesel-powered vehicles. The company announced Wednesday that it is combining with mining company Anglo American after working together to develop a zero-emission hauling solution: the nuGen hydrogen-powered haul truck.
"First Mode was founded in 2018 with the goal of building the barely possible," Chris Voorhees, First Mode's president and CEO, said in a statement. "We have done just that and our mission is now to rapidly decarbonize heavy industry by dramatically reducing our customers' greenhouse gas emissions. I can't imagine a team better suited to this urgent challenge."
The transaction, which is set to close in January 2023, includes a $200 million equity round from Anglo American. When the deal closes, First Mode will enter an agreement to supply Anglo American with about 400 haul trucks retrofitted with with its hybrid fuel cell battery tech over the next 15 years.
As a whole, nuGen's system consists of a hybrid battery power plant, as well as infrastructure for refueling and recharging, energy production and storage and digital integration with mine site systems.
While it works to continue developing this solution, the company has several investment plans for its new capital. First Mode will prioritize growth and build out production facilities in Seattle. The company will also develop grounds in Centralia, Washington for proving its hybridized vehicles' functionality ahead of commercializing the product. Money will additionally go toward global staffing goals as the company aims to build out its Australian footprint. 
Valuing the newly combined company at $1.5 billion, the deal will make Anglo American a majority shareholder of First Mode. Voorhees will move to the role of chief product and technology officer and remain based in Seattle. As First Mode's new headquarters will shift to London, Julian Soles, head of technology development at Anglo American, will take over as First Mode's CEO at the overseas location.
"The First Mode mission is much bigger than a single haul truck," Soles said in a statement. "Mining is how the world obtains the materials needed for the clean energy transition, and it is where the carbon footprint starts. This is where the First Mode solution begins; starting at the source, in mining, to replace diesel and accelerate the clean energy transition."