The People Operations That Make vcita's Culture 'Casual And Inclusive'
A leader describes how the company offers its people the chance to connect, maintain a healthy work-life balance and grow their careers.
"Take a breather."
Many have heard this phrase before. But at vcita, this isn't just a reassuring affirmation — it's also the name of a comprehensive initiative. 
Head of U.S. HR and Operations Netta Sadeh said the organization chose "Take a breather" as the theme for one of its annual wellness initiatives in an effort to help employees discover effective ways to recharge. 
"An important aspect of our culture is the personal touch — making sure everyone feels seen and heard," Sadeh said, "whether that is in the day-to-day work or when designing experience activities like 'Take a breather,' where we surfaced the many ways we can use some rest and offered various recharge options for the team to choose from." 
The 'Take a breather' initiative is just one example of how the company strives to put its people first from both an operational and cultural perspective. 
At vcita, a flexible working model enables employees to work in a space that best suits their needs — whether that's the office or their home — and fun cultural activities, such as virtual cooking classes, give team members the chance to connect on a personal level. For Sadeh, these policies and opportunities reflect the environment the company strives to cultivate. 
"The culture at vcita is casual and inclusive and has space for everyone to share ideas," she said. 
This supportive culture, coupled with a focus on professional development, makes it easy for employees to grow while striving toward the organization's aim to help small businesses thrive. 
"For curious, collaborative, resourceful individuals, we offer various opportunities for growth in a very supportive environment, with managers who see you, empower you and encourage you to bring up ideas and push forward," Sadeh said. 
Below, Sadeh shares more about how vcita empowers its employees to connect with each other, prioritize their health and make an impact. 
ABOUT VCITA 
The platform vcita provides gives small business owners the tools they need to manage their organizations. Some of its capabilities include marketing, payment collection and client management. 
Our goal is to foster a thriving and distinctive culture at vcita while aligning with business needs. Our culture is strongly focused on our people and on being a true startup team that is creative, collaborative and forward-thinking. 
Our business reality is dynamic and ever-changing, and people operations are an integral part of what makes the company nimble and motivated by its mission. We constantly track our people operations activities by getting feedback in various forms from the team and managers, proactively changing and updating to ensure these needs are met.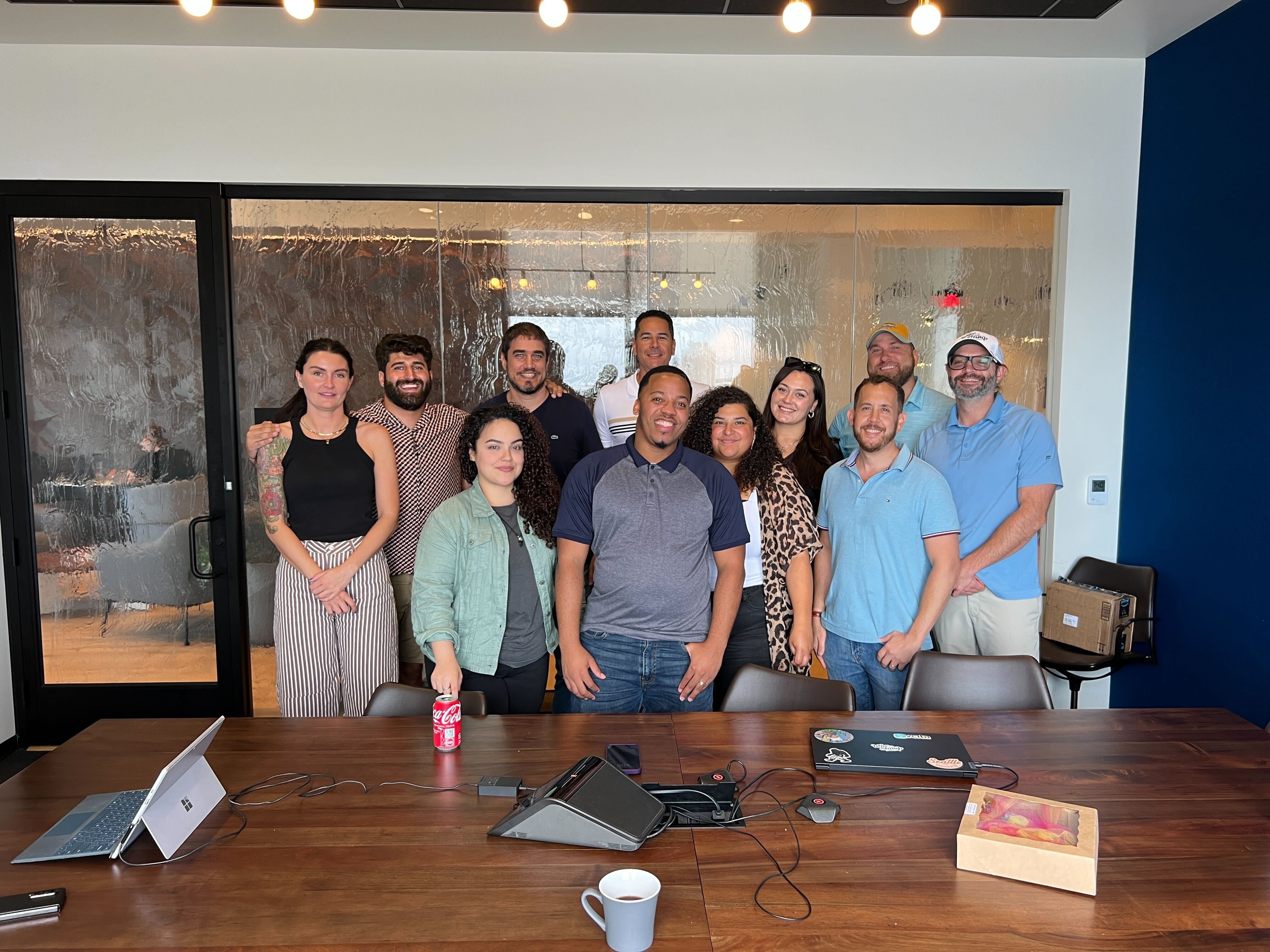 What policies and perks support vcita's empowering culture? 
The strong people focus at vcita is manifested in its U.S. work model, which is highly flexible. Employees can meet in an office space for continuous work, periodical updates or social gatherings while being able to conduct a lot of the day-to-day work remotely. The company has a flexible time-off policy that's intended to actually create better balance. Many of our U.S. team members are client facing and carry quotas, so we want to make sure they can take time off in a way that works for their lifestyle and allows for maximum recharge. 
The company is also very family-friendly, offering a family leave policy as well as the option to create a plan when needed to work through delicate times of transition. This makes it so that the combination of work and life, regardless of the circumstances, is smoother.
 
COMMUNICATION MEETS EXPERIMENTATION
According to Sadeh, vcita prides itself on fostering open communication, with managers often discussing development goals with their direct reports. "There's flexibility when it comes to discussing different paths, and there's more options when it comes to progression," she said. Employees are also encouraged to experiment and test new technologies, and can easily get involved in projects that interest them.
How does vcita enable its team members to connect?
We really enjoy seeing each other, but as a global team with multiple sites, there's an inherent challenge in keeping a high level of engagement. So we conduct activities that are in person, hybrid and virtual while also creating a wide scope of opportunities to get to know each other, collaborate and have fun. A few examples include wellness activities, a virtual cooking class and LGBTQ+ activity that benefited homeless youth. We also hold an event to conclude the passing year, see projections and goals for the upcoming year, connect and engage in fun activities — like a trip to Universal Studios. 
This past month, our CEO visited our U.S. sites and sat down with everyone on the team in small groups or one-on-one meetings to get their input and thoughts. This aspect of our culture greatly supports the collaborative environment, which is crucial for vcita to provide the best possible experience for our clients and yields opportunities for healthy competition among the team members.