Haiti is considered to be the single poorest country in the Western Hemisphere, with, as of 2018, more than 6 million people living in poverty. As a result, the country has become a focus area for charity efforts.
So when Danny Anderson, a pastor of Emmanuel Church in Greenwood, Indiana, visited the country in 2017 and stumbled upon an orphanage where 29 children were eating only two meals a week, he knew his congregation back home could help. 
He returned to his church with a mission: to build a new orphanage. By fundraising $50,000, the church would be able to provide quality shelter, education and regular meals for the children.   
After launching the fundraiser via Pushpay, a mobile payments solutions that helps churches and nonprofit organizations simplify giving and create stronger relationships with their communities, the church reached half of their goal in 24 hours.
They went on to raise $113,000 — more than twice their goal — well before their expected campaign end date. 
As churches like Emmanuel have been using Pushpay to fundraise, increase membership and communicate with their congregations, the company has been supporting its employees so that they can help customers reach their goals.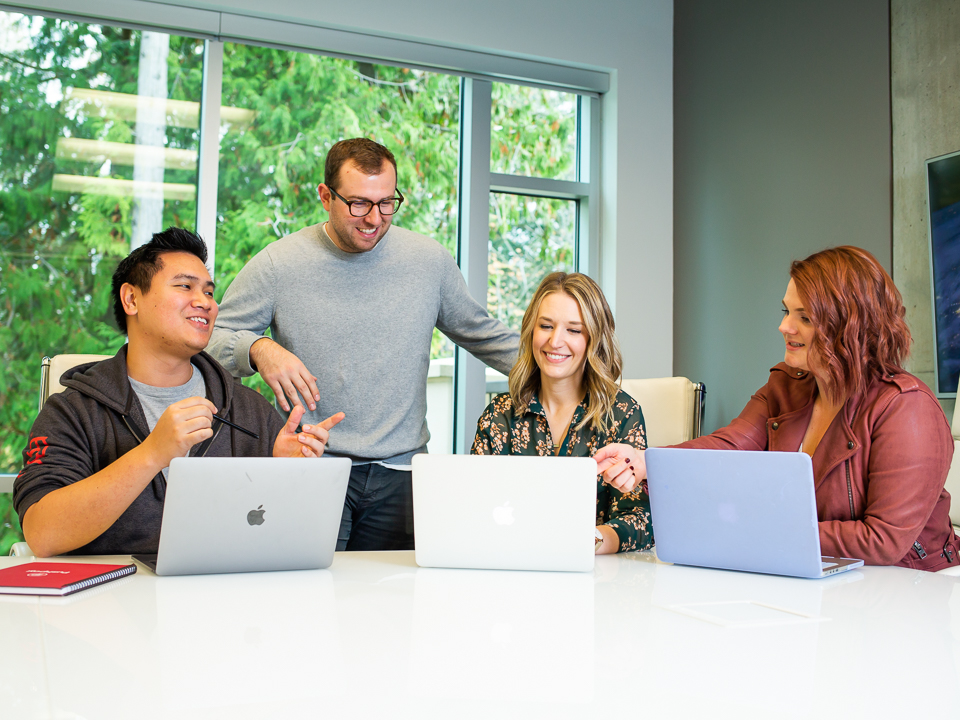 Hannah trains and coaches the customer success team and is constantly looking to learn new techniques that can help her make the team even more knowledgeable and informed. She's been with Pushpay for four years and says she has seen her career develop in ways she never could have imagined.
Amy has been with Pushpay for four years and has spent much of that time serving as the "glue" of the team. While everyone on the Pushpay team has tasks they're responsible for, Amy focuses on the big picture and makes sure everyone is aligned, from the CEO to individual contributors.
Lenny has been with Pushpay for three-and-a-half years. He currently manages a team of sales development representatives who are tasked with contacting potential customers and getting them on the track towards joining the Pushpay family.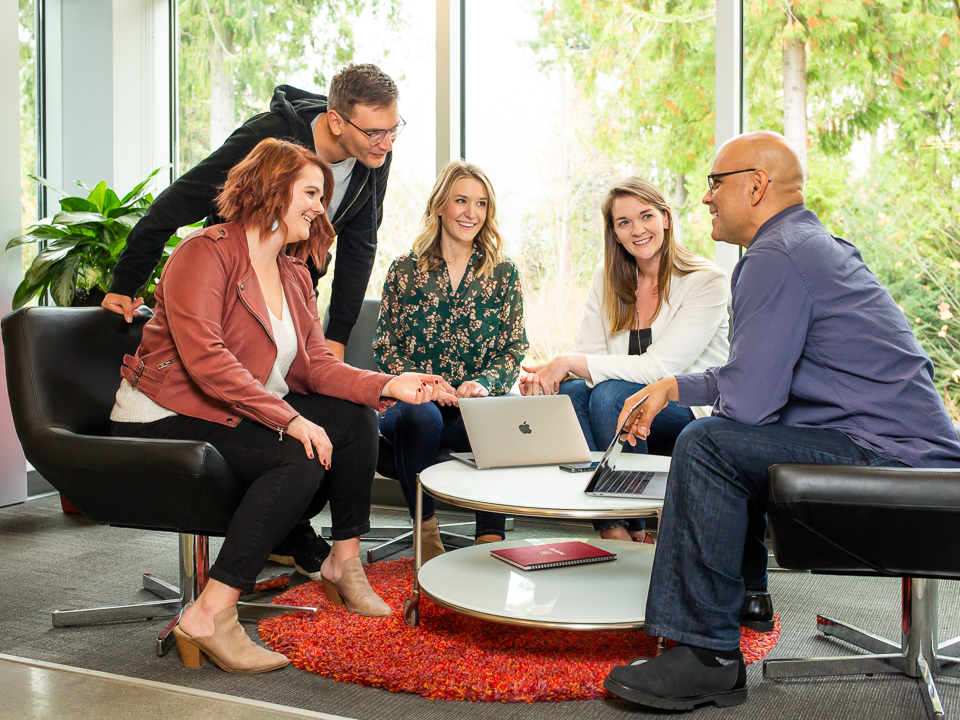 The Supportive Team at Pushpay
When the Watermark Church in West Dallas decreased its spending on annual giving statements by 90 percent, it was able to expand its food pantry to support more than 1,300 households. The use of Pushpay helped Watermark expand its pantry and has enabled churches across the country to impact their communities in myriad ways. And, as the team at Pushpay says, it's all a result of the culture that encourages teamwork and collaboration from everyone.
Hannah Peterson: Within my first few weeks at Pushpay, I was assigned a project by my former manager and once I was finished, he built up my confidence by acknowledging that I was capable of so much more. It was that spark of belief that drove me forward. Over the years I found myself gravitating toward helping out with all of our team's new hire training and coaching. From there, more and more opportunities arose and I took a chance.
Hands down, I would say the most rewarding part of my experience working here has been seeing my peers grow and develop and being able to play a part in each of their journeys. In my current role, I have a part to play in the onboarding of all of our new hires, which is so exciting. To see them on day one and to watch them evolve in their roles and grow in their confidence is so rewarding to be a part of. Being around such driven people spurs me on to do better work.
 
I am pushed and challenged to do new things in my role that will provide me with knowledge in my career."

Amy Cheek: Working with the management team has been encouraging to see the amount of work and care that goes into the decisions that are made. My managers have seen areas of growth in me that I honestly wasn't even aware of. I am pushed and challenged to do new things in my role that will provide me with knowledge in my career.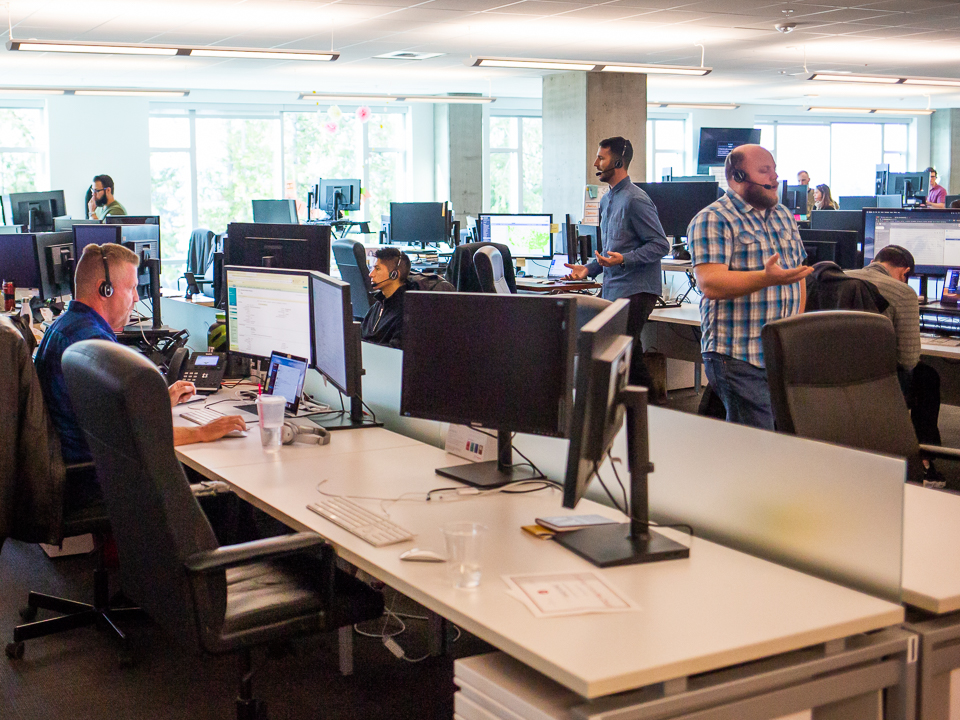 Brought Together by a Shared Mission
Pushpay's mission to help faith-based and nonprofit organizations grow their membership and build stronger communities is made possible by its own team. Across the business, Pushpayers are bringing more churches into the fold, keeping the company focused on its goals and training the rest of the team as they grow.
Lenny Fellez: The mission to serve faith-based organizations and impact communities around the world is very attractive. I help support Pushpay's mission, both in person and through my team, by reaching out to churches across the country with our tools, best practices and strategies to engage their congregations and communities. I love working with smart salespeople and creating strategies to reach churches and their leaders to share the value of our solutions. 
Cheek: I was drawn to the mission because it was something I could easily stand behind. Helping churches create an easier way for their members to give is encouraging. It was something I could relate to and can understand the impact we have.
 
I was drawn to the mission because it was something I could easily stand behind."

Peterson: Through our technology, we're able to provide the support people need quickly. There have been countless stories where relief was needed in times of crisis and, because of the Pushpay platform, they were able to raise crazy amounts of money in a short amount of time to fill the need. 
Growing at Pushpay
It's only natural that fostering a supportive culture — and supporting a worthwhile mission — would result in Pushpay employees developing in their own careers, sometimes in ways that they never even expected. In some cases, that means creating employee resource groups for women or taking on a more prominent leadership and speaking role at company events. In the end, this kind of development allows Pushpay to help its clients achieve even more.
Peterson: At Pushpay, we have the Women's Leadership Exploration and Development (WLEAD) committee, which started as an idea from a few of our women executives. Fast forward two-and-a-half-years later from when it started to today, and we have a group of about 15 individuals that help put on monthly events to discuss topics such as inclusion, dressing for success and raising women in the 21st century.  
It's taken a lot of work and dedication to get it up and running, but over the last couple of years, we've built a solid foundation and network across the company and outside this space and are continuing to build upon that momentum. This past summer, one of our contacts at Microsoft asked us to come and speak about WLEAD and how we've established ourselves in the workplace. It's been an incredible journey and such an honor to be part of.
 
When I came to Pushpay, I didn't know what to expect and what I've received is far and beyond what I could've imagined."

Cheek: My managers have provided me so many opportunities to grow. A small example of this is speaking at company events by hosting our standup, sharing at our fireside chat, emceeing our company kick-off and more. It's a skill that I don't think I'd get the opportunity to practice in any other place because I wouldn't have raised my hand to do it. My managers saw this as something I would be good at, encouraged me to take the opportunity and gave me a platform. 
Fellez:  I have held four different roles here at Pushpay. I have grown practically and professionally here, thanks in great part to my direct managers and the executive leaders here. 
Peterson: I recently hit my four-year mark here and I joke that it's like I've received another bachelor's degree. It's the truth. When I came to Pushpay, I didn't know what to expect and what I've received is far and beyond what I could've imagined. I've grown so much over these past four years, it's hard to put into words. Through the mentorship of my managers and peers alike, I've learned more about what I'm truly capable of.