Getting restless at your desk? Want to apply your skills elsewhere? Ready to shake things up career-wise?
Well, there's never been a better time to change things up. The Emerald City is full of innovative companies making the most of our city's deep tech talent pool, and they're throwing some serious perks at anyone who gets an offer letter. Here are five companies — established out-of-towners and startups alike — who are hiring right now in the Seattle area.
RealSelf is an online marketplace, learning resource and community hub for people seeking to undergo elective cosmetic treatments. Users can research, review and recommend treatment providers, or simply learn more about the procedures they're considering.
Headquarters: 83 S King Street, Seattle
Perks: "Paid medical/dental/vision plans; 401(k) with 4 percent matching; fitness/gym reimbursement; commuter benefits; professional development funds offered annually; paid family leave; free snacks and beer/wine/cider/kombucha/cold brew on tap in the office; mother's room in office for new moms returning to work; transformation room in office for yoga, meditation and general relaxation; dog-friendly office." — RealSelf
Who they're looking for: "RealSelf is proud to be building a passionate and diverse team who we empower to take ownership of their own development, performance and overall opportunities. We look for people who embody our values. Such individuals should have empathy for our customer and be able to find the links between what they do and how it follows the customer journey. Candidates should understand the importance of working as one strong team and be able to prove that they can collaborate and bring groups together. We are a company that moves fast and works in real time. Aspiring RealSelf employees should be comfortable experimenting and iterating quickly while using data to drive to a solution. With the growth ahead of us, we are excited to connect with anyone who shares these values." — Craig Meadows-Stein, director of employee experience and recruiting at RealSelf
Tech toolbox: "At RealSelf, for software development we use AngularJS, RabbitMQ (streams, feeds and messaging), MySQL, Java/Scala (security, authentication, authorization), PHP and Ruby." — RealSelf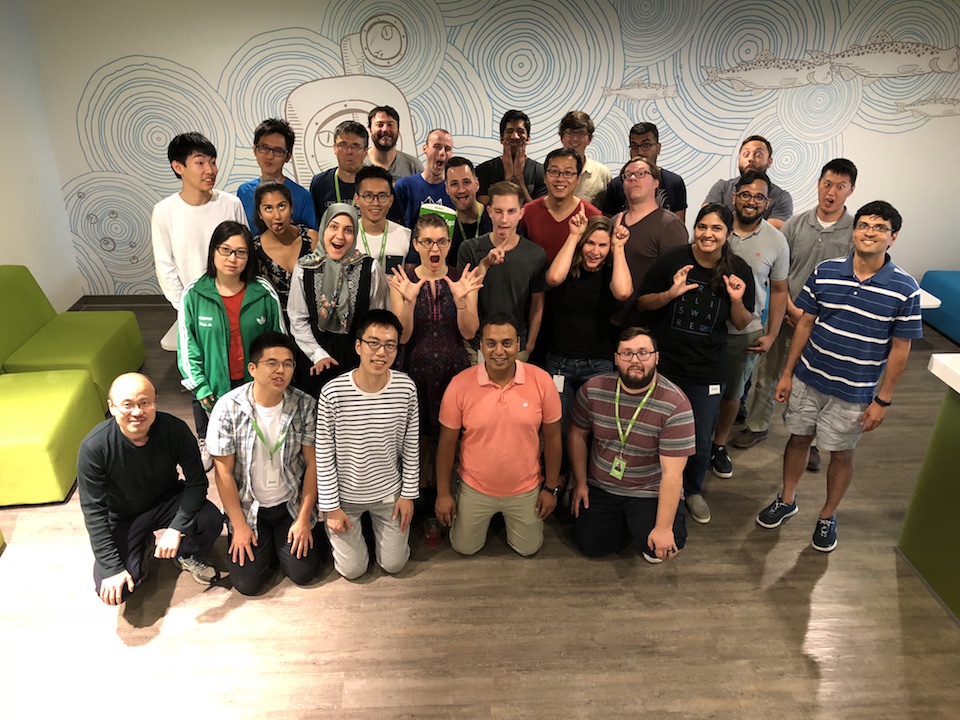 Founded in Chicago in 2008, everyone's favorite source of random discounts has now spread around the world. This includes a new Seattle office, which opened in 2016 and offers views over Puget Sound from downtown.
Seattle Headquarters: 1201 3rd Avenue, Seattle
Perks: "Unlimited PTO (with manager approval); continuing education stipend for engineering employees; work out facilities with men's and women's locker rooms; proximity to light rail, buses, Pike Place Market, Seattle Center, International District and the CenturyLink and Safeco stadiums; free soda, peanut butter pretzels, candy, fro-yo and other really healthy food." — Groupon
Who they're looking for: "The engineers who thrive at Groupon are people who take ownership and want to make a real impact for our customers and merchants. What makes Groupon unique is our commitment to giving our employees autonomy to do the right thing. We are focused on investing in our employees' career development, ensuring Groupon is a place where people can develop their skills and continue to grow their careers." — Colin Bodell, chief technology officer at Groupon
Tech toolbox: "We are mostly a Java shop, with some Ruby and Ruby on Rails. On the front end, we are running a lot of custom versions of Node.JS and React. Since we're a mobile-first company, our mobile apps are constantly being updated (with releases every few weeks). We've been moving to more open source software over time, which our developers love." — Groupon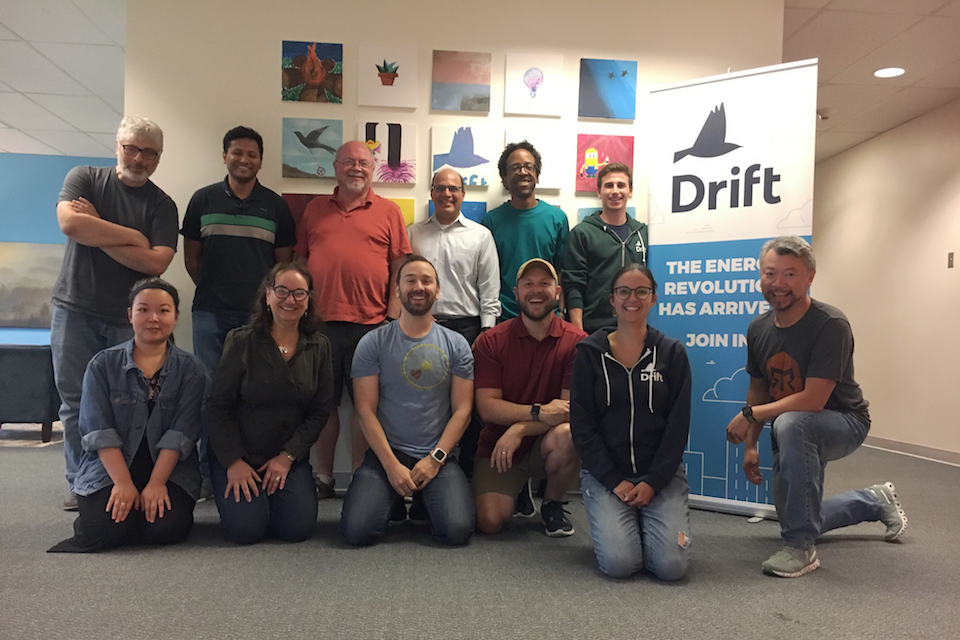 Drift seeks to disrupt the power grid with software that essentially cuts middlemen like billing companies, credit brokers and banks out of the equation. The company says it can save 10 to 20 percent on power bills, and allows users to opt in to plans that focus on drawing renewable energy or cutting costs.
Headquarters: 2033 6th Avenue, Seattle
Perks: "99 percent premium of health insurance, paid commuter benefits, stocked kitchen, lunch every day, company outings and happy hours, self-managed vacation and sick time, a lifestyle spending account." — Drift
Who they're looking for: "The top three things that I look for in a prospect are self-assessment, resourcefulness and grit. At Drift we're solving problems that have never been solved. Coming up with a solution is not enough. A candidate needs to also have a plan to know if the solution is the right one. When there's no clear answer, they need to find unexpected ways to get around the problem and — most importantly — have the grit to not give up too early on finding that answer." — Greg Robinson, CEO at Drift
Tech toolbox: "The short version is: Go Python and Elixir." — Drift
Sprout Social is an all-in-one dashboard for managing social media accounts, aiming to foster deep connections between brands and customers. Founded in Chicago in 2010, the company opened its Seattle office when it acquired analytics company Simply Measured in December 2017.
Headquarters: 2211 Elliott Ave, Seattle
Perks: "Insurance and benefit options that are built for both individuals and families, including generous company contributions; progressive benefit programs, like our parental leave program; high-quality and well-maintained equipment; beautiful, convenient and state-of-the-art offices in downtown Seattle; solid programs in some of the staples: transportation, disability, and life insurance; wellness initiatives to ensure both the health and financial well-being of our team; more healthy snack options and beverages than you can imagine; growing corporate social responsibility program that is driven by the involvement and passion of our team members." — Sprout Social.
Who they're looking for: "There is no singular ideal candidate profile we look for when growing our team. However, what we often see in successful candidates is a desire to approach problems from new perspectives and an ability to thrive in an ever-changing environment." — Maureen Calabrese, chief people officer at Sprout Social
Tech toolbox: "Python, Java, SQL, JavaScript, Swift, D3JS, React, Redux, Django, Hadoop, Redis, Cassandra, Hbase, MySQL." — Sprout Social
Tango Card looks to streamline company rewards programs, making it easy to send and receive e-gift cards, offering a donation catalog and expert support. Based in West Seattle's Junction neighborhood, the company just raised $35 million in May from San Francisco VC firm FTV Capital.
Headquarters: 4700 42nd Avenue SW, West Seattle
Perks: "Flexible work hours; unlimited paid time off; dog-friendly office; 401(k); 100 percent employer paid premium for health, dental and vision; healthy snacks; equity in the company." — Tango Card
Who they're looking for: "Tango Card looks for employees who are passionate about what they do. We look for those who have a hunger for knowledge and certainly aren't afraid of breaking things. The right candidate is also someone who aligns well with our core values of being transparent, caring, thinking like a CEO, and doing our best work every day!" — Tango Card
Tech toolbox: "Vue.js (plus Vuex for some of the stack), spring boot, Docker/ECS in AWS." — Tango Card