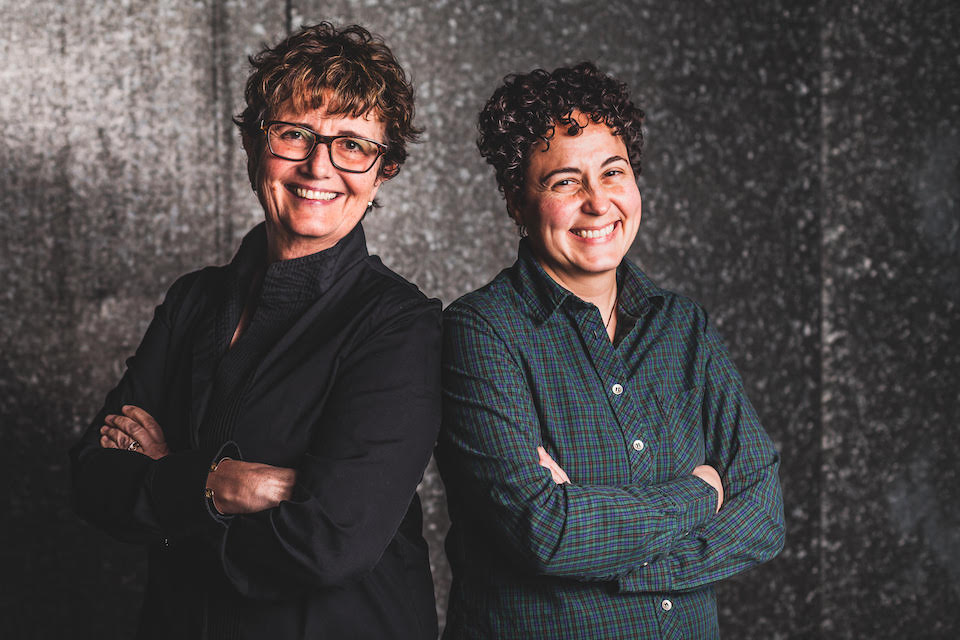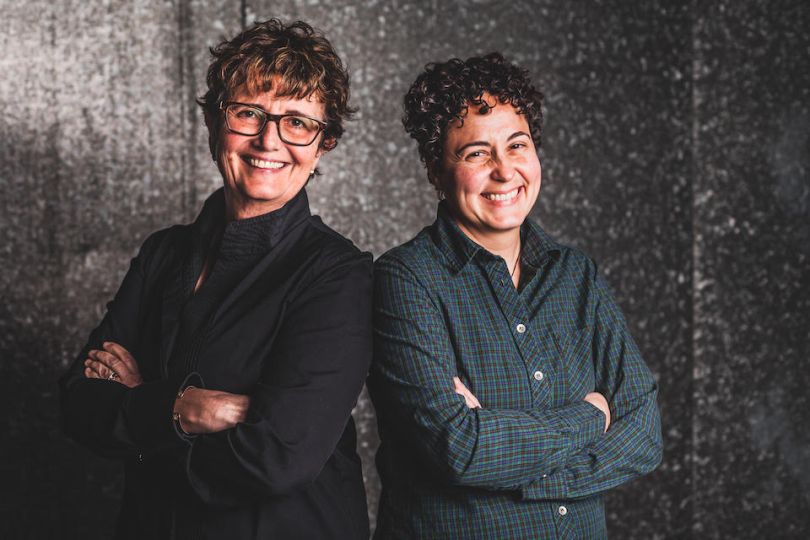 Fashion choice is one of the ultimate outlets for human self expression — and yet, our options largely cater to binary ends of the gender spectrum.
When it comes to underwear, the choices are even more limited.
Things, however, are beginning to change. In 2013, Seattleites Fran Dunaway and Naomi Gonzalez co-founded TomboyX, an underwear e-commerce company designed for consumers who don't fit those traditional definitions of gender, as well as a broad spectrum of body shapes and sizes.
And today, the company announced it had raised a $4.3 million Series A. 
Dunaway and Gonzalez originally started the company so they could make their own Robert Graham-style shirts for women. They made prototypes and began a Kickstarter campaign, but soon realized they'd started down a road that would encompass much more than button-downs with funky patterns.
"The name was resonating, and we felt like we had an instant brand," Dunaway said. "And that became an opportunity and a responsibility, because people were so excited to have a brand they identified with."
The company began receiving requests for women's boxer briefs, so Dunaway hopped on Nordstrom's website to check potential competitors in that space.
"Up popped a pair of Spanx," Dunaway said, referring to the infamous brand of underwear made with thin material to eliminate underwear lines.
"I was pretty sure that wasn't what our customers were looking for — and it turns out we make really great underwear."
It was never just a capitalist endeavor for Naomi and me. It's been really important that we try to make the world a better place as well."
The numbers appear to back this claim, as revenue grew fourfold between 2014 and 2016, and then doubled between 2016 and 2018, earning TomboyX a spot on the Inc. 500.
Despite this growth, Dunaway said securing funding was a challenge.
"It's been hard to convince a lot of guys that this was a viable market," she said, adding that 84 percent of TomboyX's investors are female.
Private investment firm TAU lead the round, along with Redbadge Pacific and SBI Investments Korea. TomboyX will use the funds to expand its product offerings, intensify its marketing campaign and build out the company's staff and operations. TomboyX will also take Pauline Brown on its Board of Directors, a former chairman of North America for the LVMH Group — and a senior advisor to TAU.
"We've built a really solid foundation for the company, and now it's time to scale," Dunaway said, adding that it's important for TomboyX to remain an exclusively e-commerce business.
"The margins are great, but we also want to control the brand and engage with our customers," she said. "This is traditionally a very ignored customer base, and it's important for us to have that relationship with our customers — and we feel we can do that much more effectively via e-commerce."
That relationship, Dunaway said, is an important part of TomboyX's strategy as the company positions itself as both a movement as well as a place to buy clothing.
"We feel like there's so much going on within the country right now, and timing is everything," Dunaway said. "The whole notion of the #MeToo movement, women's empowerment, women helping each other, beauty in diversity — all of that is core to who we are. I've been an activist my entire life, so it's important to me to build a brand that can make a difference. It was never just a capitalist endeavor for Naomi and me. It's been really important that we try to make the world a better place as well."