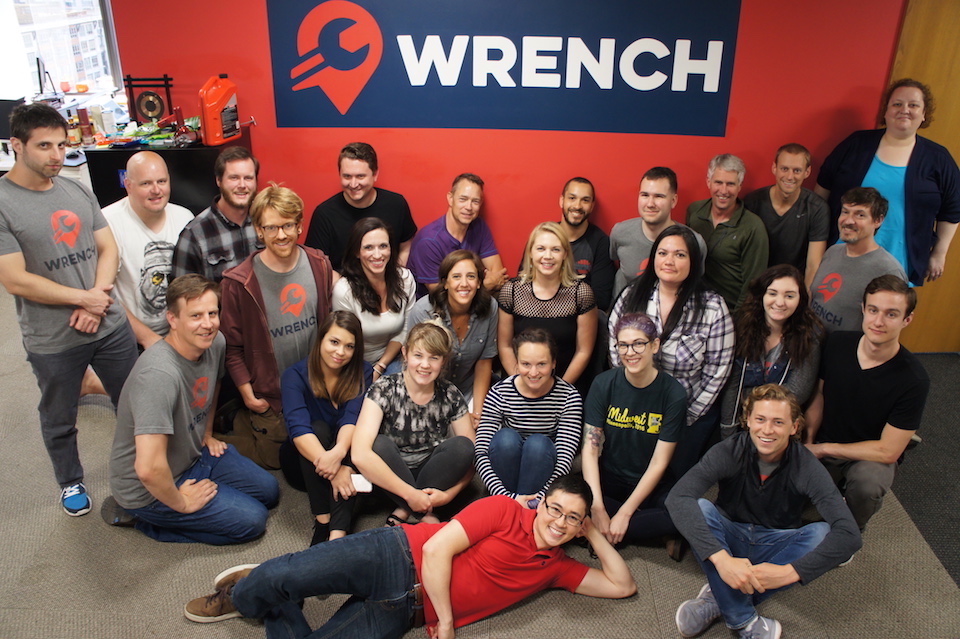 Mobile auto mechanic service Wrench announced a $12 million Series B this morning, planning to consolidate its existing markets before rolling out nationwide.
The round was lead by Tenaya Capital, with participation from Vulcan Capital and Madrona Venture Group. The latter also participated in Wrench's Seed and Series A rounds.
Wrench's app allows users to summon a mobile mechanics, who can perform the majority of automotive repairs and maintenance wherever the car is.
"The idea came from pure consumer frustration," Wrench co-founder and CEO Ed Petersen said in an interview with Built In Seattle. "There are not many industries that people are more frustrated with than the auto maintenance and repair industry."
That dissatisfaction, coupled with a hugely fragmented market raking in around $63 billion in annual sales signaled a clear business opportunity to Petersen, who worked with some of his co-founders to start Talentwise and Intelius.
The great thing for us is that the model is working, and now it's about executing in a thoughtful and aggressive way."
"Look at some of the other successful companies here in Seattle, like Redfin and Zillow," Petersen said. "They took on a wildly fragmented industry that they consolidated and, in doing so, created two great, well-known brand names."
Wrench — one of Built In Seattle's 50 Startups to Watch in 2018 — currently employs around 40 people in its downtown office, along with 80 or so mechanics, and will use the funding to deepen its reach in its 15 existing markets between Chicago and the West Coast before expanding nationwide next year. The company will focus on urban centers, but is currently working on a partner solution for smaller metro areas.
"You're not going to see us own and operate something in Centralia, for example," Petersen said. "But we're building a solution for partners out there."
The company will also use the funding to develop its fleet management solution, which has generated "a ton of traction and interest," according to Petersen. Similarly, Wrench is partnering with businesses to offer maintenance services to employees as part of a corporate benefits program.
"The great thing for us is that the model is working, and now it's about executing in a thoughtful and aggressive way," Petersen said.
The company is currently hiring for a range of roles, and Petersen stressed the value of collaboration.
"I philosophically believe that no complex problem can be solved in isolation," he said. "It is an iterative process, so we look for people who are comfortable in that environment."