Puget Sound startups have raised a lot of venture capital in recent months, and there are a lot of local tech companies out there growing their teams and scaling their operations. The folks featured here work with a diverse and challenging range of technologies, and offer some of the best perks in the business.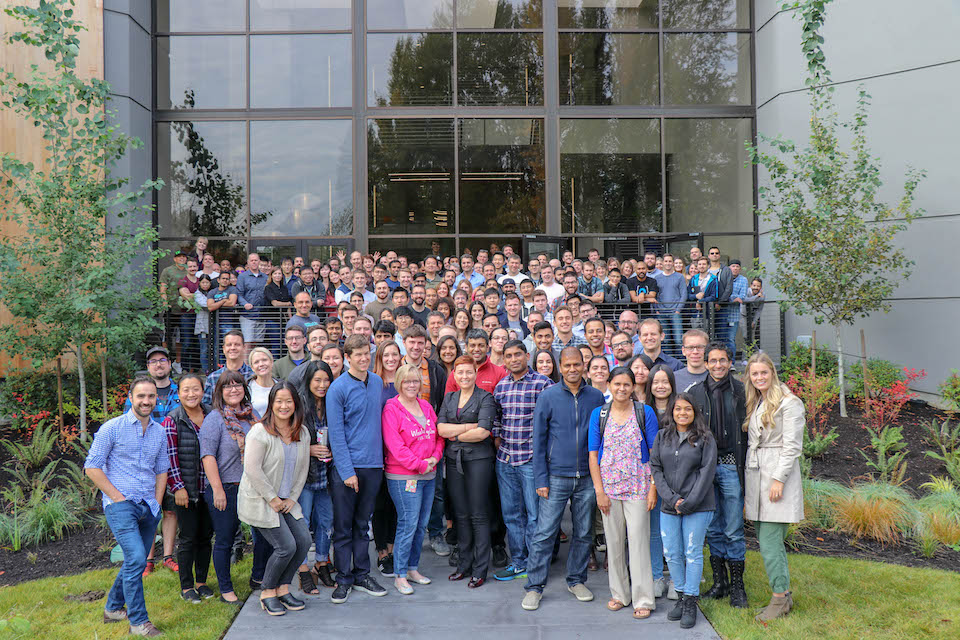 OfferUp provides a slick, mobile-friendly platform where users can buy, sell and trade their goods. With designated pickup zones, in-app messaging and other features, the Bellevue company is looking to unseat Craigslist as the go-to online classifieds platform.
Headquarters: 1745 114th Ave. SE, Bellevue
The perks: There is money to be made at OfferUp, with the company — one of Seattle's few unicorns — offering competitive salaries and equity. Other perks include: unlimited vacation; 100 percent covered medical, dental and vision plans with a flexible spending account and dependent care; free parking or a fully subsidized ORCA card; an onsite gym with showers; bike lockers; arcade game room; quarterly company trivia nights, ping-pong tournaments, field day competitions and a holiday party; over 30 employee-run interest groups, including parents, skiers and hot sauce fanatics; catered weekly lunches and snacks; and access to kayaks, a bocce ball court, rotating food trucks and walking trails into the nearby Mercer Slough Nature Preserve. Did you catch all of that?
Our employees move fast, work as a team and love to dive deep on diverse projects."
Tech toolbox: For mobile, OfferUp works with iOS/Mac development, Django and SDK. The OfferUp team uses Objective-C and iOS frameworks, Agile project management, and writes code in Java, Python, JS, CSS, HTML5, JQuery, Obj-C and Android Java 7. They're looking for experience working in object-oriented programming, algorithms, data structures and design patterns.
Who they're looking for: "OfferUp is a diverse group of thinkers, creators and problem solvers whose collective effort supports the largest mobile marketplace for buyers and sellers," OfferUp founder and CEO Nick Huzar said. "We're growing rapidly because of how we weave our core values (to be driven, neighborly, adaptable) and operating principles together to help guide everything we do — from the people we hire to the business decisions we make. That means our employees move fast, work as a team and love to dive deep on diverse projects because everyone is moving the needle."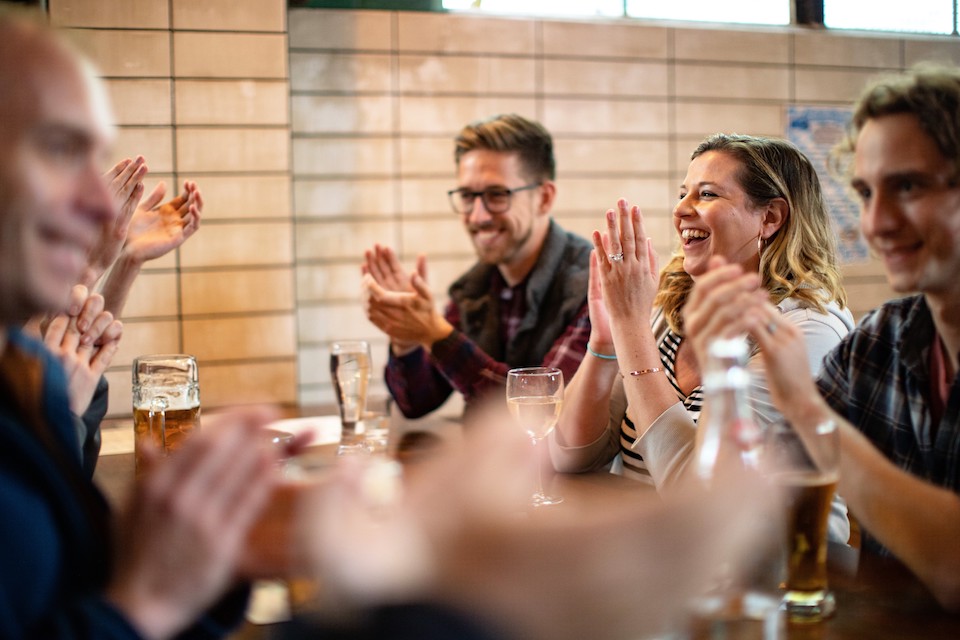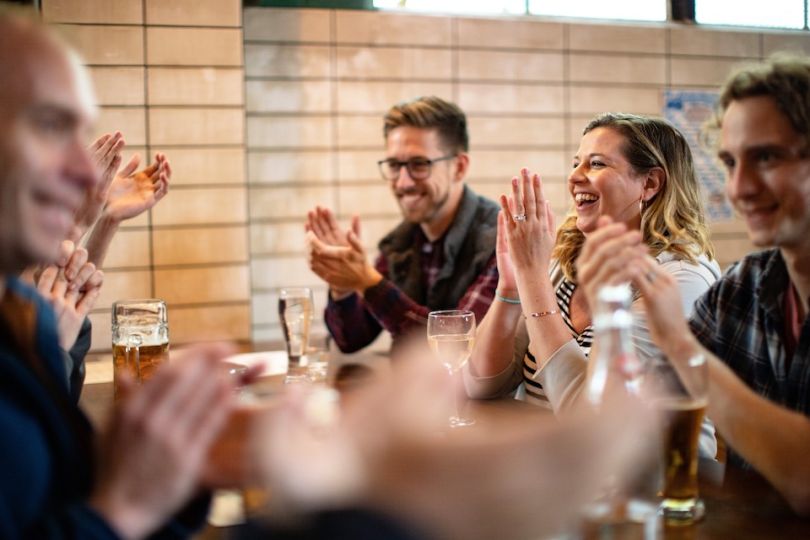 SkyKick's software tools help businesses migrate, backup and manage their customers within the cloud. The company's flagship product, dubbed Migration Suites for Office 365, automates and streamlines adoption of Microsoft's cloud-based productivity applications.
Headquarters: 200 West Thomas St., Seattle
The perks: In addition to its 401(k), PTO policies and competitive salaries, SkyKick offers: stock options; medical, dental and vision plans; flexible work arrangements; maternity and paternity leave; paid-for parking or transit; a stocked kitchen with coffee and a bar; employee appreciation parties speckled throughout the year; and video games, ping pong and foosball facilities.
Tech toolbox: SkyKick uses the Microsoft Azure and .NET stack to build a platform that runs in multiple datacenters worldwide. The company has automated their internal build, test and deployment using Azure DevOps, allowing SkyKick to build intelligent automation to move companies to the cloud, manage their users and protect their data.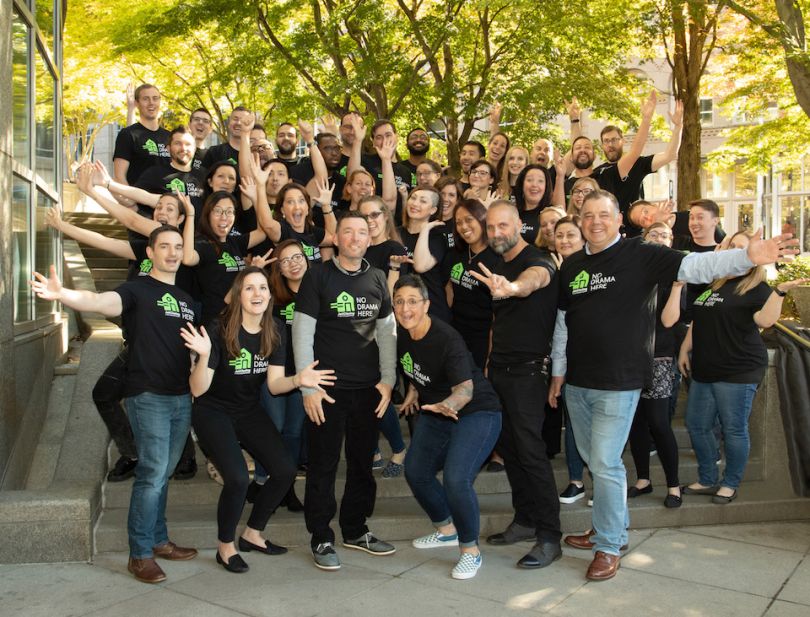 JetClosing digitizes the reams of paperwork involved in closing real estate deals, thereby eliminating the bonus case of repetitive signature-induced carpal tunnel syndrome that typically accompanies such transactions. The company raised a $20 million Series A earlier this year, and is currently hiring to build its engineering and sales teams.
Headquarters: 1417 4th Ave., Seattle
The perks: JetClosing pays its employees' premiums for healthcare, dental and vision, and offers a 3 percent employer match on an employee's 401(k) contributions. In addition, JetClosing employees get company equity; commuter benefits; paid family leave; a competitive time off policy; a 529 college savings program; and a kitchen packed full of snacks.
We look for enthusiastic candidates that have a passion for new technologies."
Tech toolbox: JetClosing is built on modern cloud infrastructure, mostly in AWS. They use React Native as a unified front end across iOS, Android and Desktop Web, along with Node.js and Serverless infrastructure — including Lambda, DynamoDB, Kinesis and more — on the backend. The company will soon introduce GraphQL into their infrastructure and integrate with a variety of data and service providers via API's.
Who they're looking for: "At JetClosing we look for enthusiastic candidates that have a passion for new technologies and are eager to take on new challenges," Software Engineer Chris Feist said.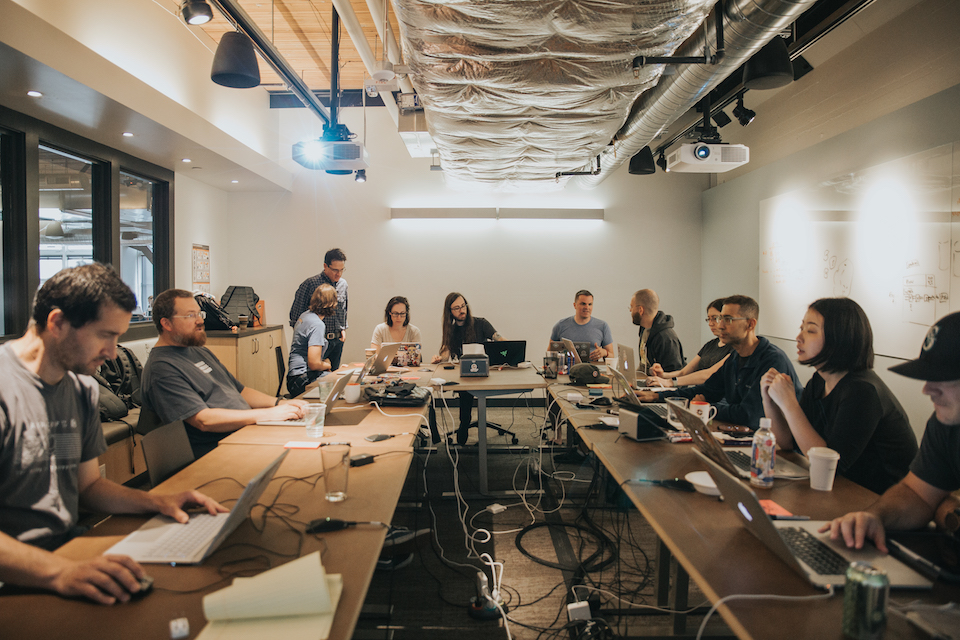 Chef Software helps businesses automatically deliver infrastructure, application and compliance aspects of their software systems through continuous automation. Using Chef's platform, users can deploy and manage applications on AWS, Azure, Google Cloud Platform and Openstack, among others.
Headquarters: 619 Western Ave., Seattle
The perks: Chef employees can take advantage of 401(k) matching; a flexible spending account; company equity; generous parental and family medical leave; unlimited paid time off; beer on tap; commuter benefits; a stocked kitchen; and the occasional catered lunch.
We look for people that are humble and smart; that also have a ton of passion and perseverance."
Tech toolbox: Chef writes its products in Erlang, Rust, Go and Ruby. ElasticSearch and PostgreSQL are common in the company's stacks, while their web interface is written in Angular. The company's engineers use Chef and Habitat for build automation, testing and deployment.
Who they're looking for: "We look for people that are humble and smart; that also have a ton of passion and perseverance, but don't leave a mess in their wake for others to clean up," Recruiting Manager Ben Oaksmith said. "People with these attributes tend to excel at Chef because they are able to earn trust quickly and keep it, have continuous growth mindsets, and deal with ambiguity well, through setting their own path that aligns with the company's vision."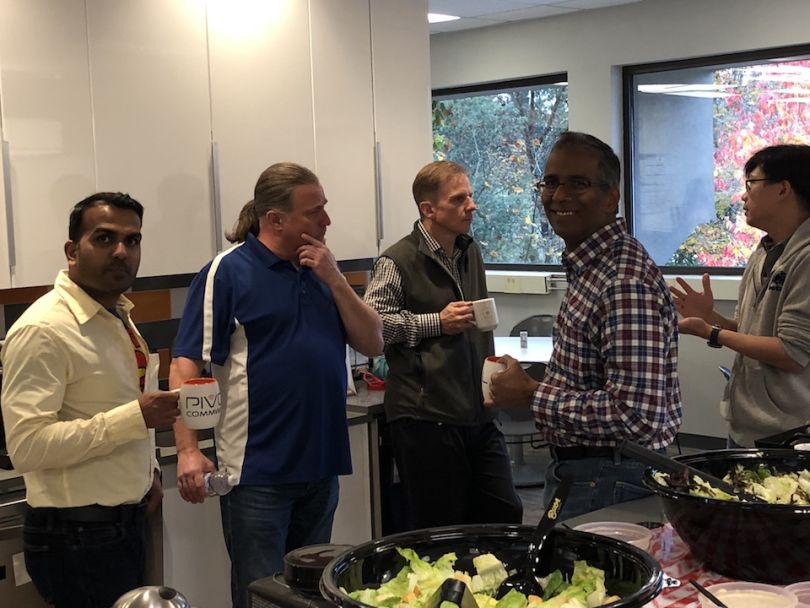 Pivotal Commware's software-defined antennas leverage "Holographic Beam Forming" technology to help focus and steer radio energy, thereby maximizing spectrum efficiency, capacity and throughput to pave the way for 5G connectivity. The Kirkland-based company says its technology offers the lowest combination of cost, size, weight and power for 5G beamforming.
Headquarters: 10801 120th Ave. NE, Kirkland
The perks: Pivotal Commware employees get access to medical, dental, vision and disability policies; employee assistance programs; stock option grants; a 401(k) company match; a fully stocked kitchen; espresso; a free gym membership; monthly lunches; happy hours; and much more.
Pivotal has so much interesting and exciting work, I want to hire engineers who aren't afraid to design new type of systems they haven't seen before."
Tech toolbox: Pivotal Commware works with software-defined beamforming, bare metal development, embedded linux, SOM, microcontrollers, TCP/IP, Simple Network Management Protocol, User Datagram Protocol, Bluetooth, WiFi, Ethernet, C/C++, Python, ARM7/8, Self-Organizing Networks and Azure cloud.
Who they're looking for: "I look for engineers who are flexible and adaptable: Pivotal has so much interesting and exciting work, I want to hire engineers who aren't afraid to design new type of systems they haven't seen before," Director of Product Engineering Dr. Alex Katko said. "I firmly believe that bringing together people who have worked in telecommunications, defense, consumer products and a wide variety of industries results in better and more innovative products."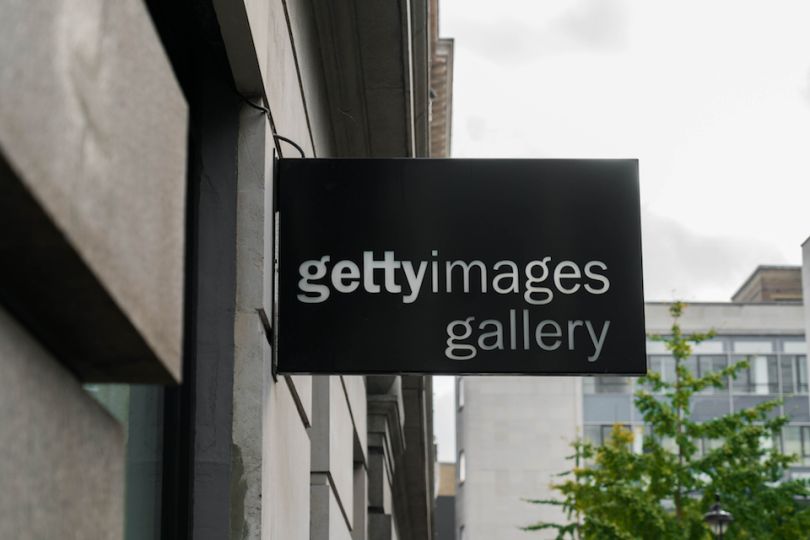 Getty Images creates and distributes digital content — images, videos, music and more — through brands including iStock and Thinkstock. The company uses advanced search and image recognition technology to help businesses find and use images from photographers distributed around the world.
Headquarters: 605 5th Ave. South, Seattle
The perks: Getty Images puts a big emphasis on work-life balance. The company offers loads of events year round, including a golf tournament, holiday parties, family outings to Mariners games and more. The office location, wedged between Pioneer Square and the International District, offers plenty of lunch and happy hour options.
We are a company that values continuous improvement and a work-life balance."
Tech toolbox: Getty Images is a heterogeneous environment, where engineers use Java, Python, Node and more. Their dominant stacks are Ruby on Rails for the front end and .NET on the backend, and they prefer to be "idiomatic rather than dogmatic."
Who they're looking for: "Getty Images seeks out a diverse set problem solvers," Principal Engineer Rajbeer Dhatt said. "We are a company that values continuous improvement and a work-life balance."