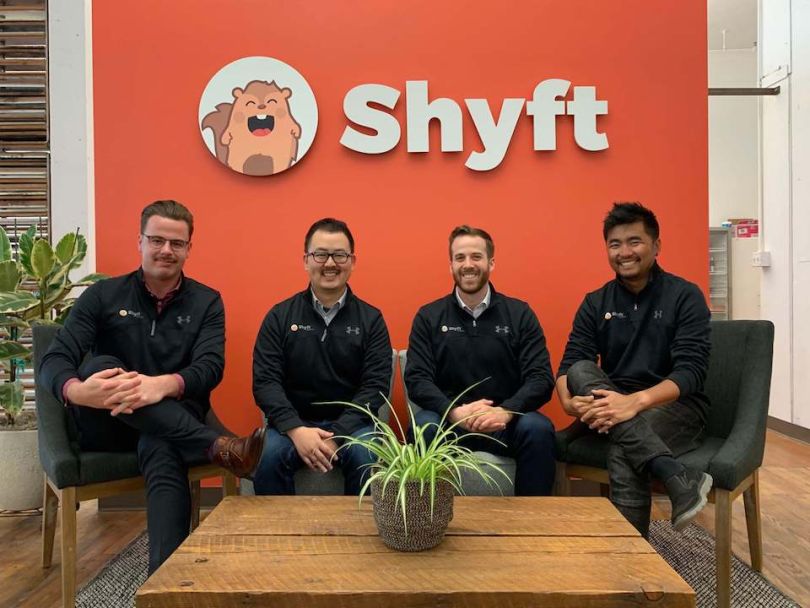 It may have been a while for some of us, but almost everyone has done shift work at some point in their lives. And we all know that feeling of guilt when asking for a last-minute shift swap, because doing so generally pitches your manager headlong into a purgatory of unanswered phone calls, desperate text messages and noncommittal maybes as they try to fill your now-vacant slot.
Seattle-based startup Shyft is trying to ease the burden on managers with a mobile app that helps workers communicate, swap and cover shifts. The company, which Built In Seattle featured as one of our 50 Seattle Startups to Watch in 2018, announced a $6.5 million Series A funding round yesterday.
"At the beginning we were very B2C focused, looking for organic adoption with shift workers at a variety of locations," Shyft co-founder and CEO Brett Patrontasch said in an interview with Built In Seattle. "We then realized that this was a real enterprise SaaS business, that enterprises wanted to license Shyft and leverage the tool to empower their workers."
So the company adjusted its efforts accordingly. Gap Inc. — which encompasses brands like Old Navy, Banana Republic and Athleta — now uses Shyft to manage its workforce, along with businesses working in food service, air travel, manufacturing and auto sales.
We don't hire employees — we hire entrepreneurs."
"Retail is really cutting edge and forward thinking around mobile technology for their workers, more so than some other industries," Petrontasch said. "Others are coming around, but retail seems to be first to the table."
Madrona Venture Group and Ignition Partners lead the round, which brings Shyft's funding total to $8 million. In a press release, the company said it will use the cash to focus on product development.
"We've been listening a lot to enterprise customers and mobile workforce management is really just beginning right now," Patrontasch said. "Over the next five years we're going to see a real increase in prioritization for companies investing in mobile technology for their workers, and we're positioned nicely to be a real player in that space."
Shyft was founded in Toronto in 2015 by Patrontasch, CTO Daniel Chen, VP of Product Development Kyle Liu and VP of Workforce Solutions Chris Pitchford. The team moved to Seattle to join Techstars in 2016.
Patrontasch said the company will also use the funding to scale out its team.
"We have roles open in product, design, engineering and business operations," he said. "We don't hire employees — we hire entrepreneurs. We're looking for people who are autonomous, who have integrity, and who want to be in a startup, like to hustle and keep up with that pace."