Seattle's technology companies are leading humanity in all sorts of disparate directions, but to ensure success — and the best possible outcomes for society — they need the best and brightest technologists our famously talent-rich region has to offer.
If you think you measure up, check out these companies and see if there's a mission that appeals to you — whether it's big data solutions for finance and procurement, AI-enabled marketing or cannabis culture.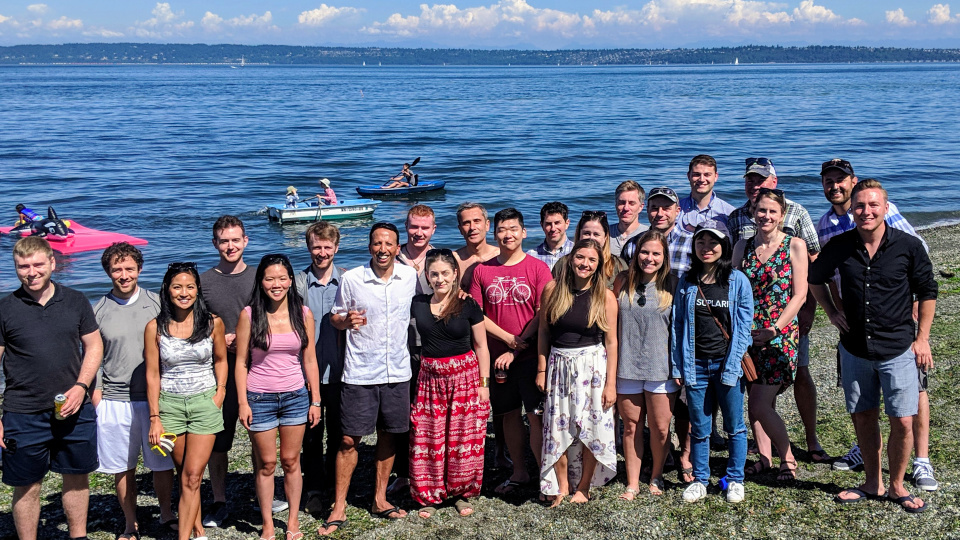 Suplari's platform helps procurement and finance teams find savings within their data troves. The platform connects and unifies disparate supplier data sources and uses machine learning to analyze and score transactions, contracts and suppliers. The company appears to be in extremely capable hands— between its three founders, the company's leadership has sold Trulia to Zillow, iConclude to HP and taken Apptio public.
Headquarters: 1525 4th Avenue, Seattle
Favorite Perks: Located across the street from downtown Seattle's vibrant, food truck-stuffed Westlake Park, Suplari's headquarters features bike storage, lockers and a kitchen stocked with coffee, drinks and snacks. (We hear the professional espresso machine is a staff favorite.) Suplari also pays 100 percent of its employees' health insurance and 50 percent for their dependents, and also boasts a transportation stipend, flexible paid time off and a 401(k) plan.
Tech Stack: Typescript/JavaScript, HTML5 SASS/CSS, Angular, Python, Postgres, NodeJS, Golang, SQL and AWS.
Who they're looking for: "Culture is really important to all of us at Suplari, so we are always focused on bringing in team members who live our values," CEO and co-founder Nikesh Parekh said. "We highly value teammates who are customer-obsessed, willing to take risks, action-oriented and who have the ability to learn from both success and failure. At a startup, time is our most precious asset, so the ability to execute and learn at a rapid pace is worth gold. Startups can be hard and stressful, so we are always looking for people who we can laugh with through the highs and lows."
Quantcast's software solution helps publishers, website owners and marketers understand their audience and find new customers through artificial intelligence-driven insights. Headquartered in San Francisco, the company's "Intelligence Cloud" suite of audience insights, targeting and measurement platforms helps businesses understand and guide the customer's experience with any brand.
PNW headquarters: 10400 NE 4th Street, Bellevue
The perks: Quantcast employees get to take part in learning and development programs, a bi-annual review cycle, weekly happy hours and company-wide hackathons. The company also provides catered meals, company equity, paid family leave, cell phone reimbursements and commuter benefits.
Tech toolbox: Quantcast leans on technologies like AWS, Python, Java and Go. The company uses open-source technologies such as Spark and TensorFlow for large scale data processing, as well as their own developed systems. Quantcast also uses Kubernetes and React.
Who they're looking for: "Engineers who thrive at Quantcast are inspired by big problems rather than frightened by them," Chief Technology Officer Peter Day said. "They use all of the tools and technology at their disposal to help solve these big problems. They speak up when they don't understand something and listen to others. They tend to be entrepreneurial in nature, but they come from all sorts of different backgrounds. They are comfortable jumping from solving complex math problems one day, to working out how to build systems that scale to insane levels the next."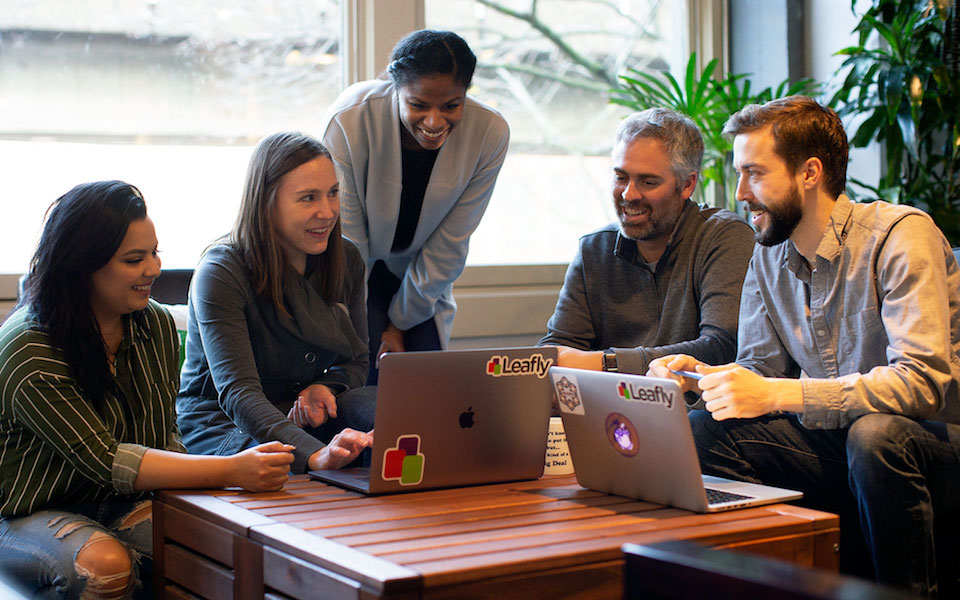 Leafly's learning resources, reviewing platform and news content form an online cultural hub for all things cannabis. Acquired by Privateer Holdings in 2011, the company is playing a major role in marijuana's transition toward mainstream acceptance, helping users identify and purchase products to soothe medical conditions or suit their lifestyles.
Headquarters: 71 Columbia Street, Seattle
Perks: Aside from their legendary holiday parties, Leafly employees get access to fully paid health benefits, cell phone and transportation subsidies, stock options in a rapidly growing company, free snacks, fresh fruit, drinks — and drip coffee that's the real deal. Employees often eat together, and impromptu happy hours are a common occurrence.
Tech toolbox: Leafly mainly works with JavaScript, React, Next.js, ExpressJS, Ruby, Python — and they're experimenting with Elixir.
Who they're looking for: According to Director of Engineering Leslie Zavisca, there are three key traits she keeps an eye out for:
"1. Technical chops: where you're an expert, you'll hit the ground running; where you're not, you'll roll up your sleeves and learn quickly.
2. Pragmatism: you prioritize users, and you're good at negotiating tradeoffs between technical excellence and product excellence.
3. You will make our team better: maybe you're a JavaScript wizard, maybe you're great at mentoring junior developers, maybe you're top notch at developer process — you tell me!"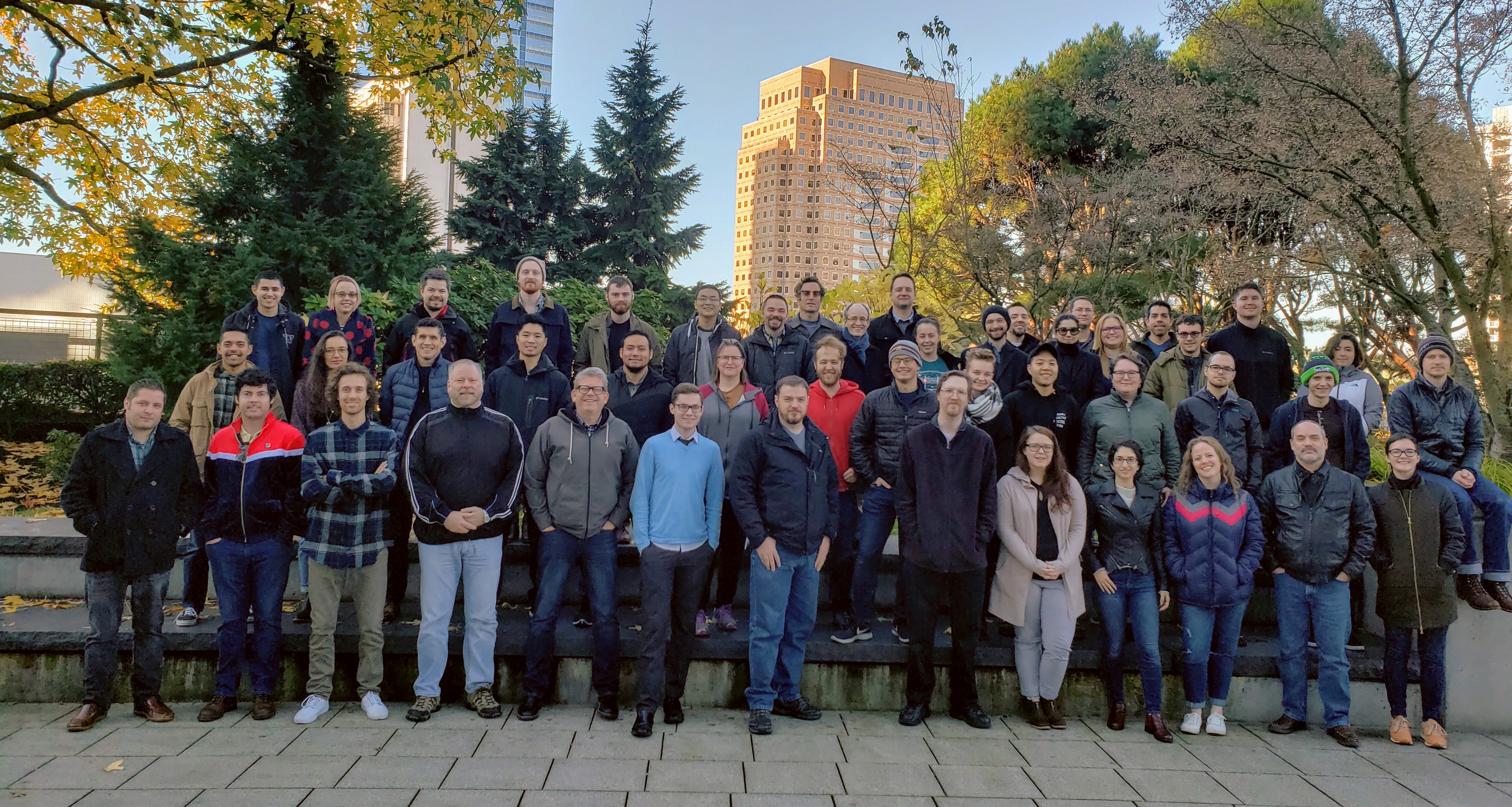 System1 is the world's largest independent marketplace for keyword pay-per-click advertising. By analyzing billions of consumer attributes and applying pre-targeting algorithms to figure out a consumer's intent across a range of channels, the company helps marketers efficiently reach their target audiences. Headquartered in Los Angeles, the company has satellite offices in Bellevue and Atlanta.
PNW headquarters: 601 108th Avenue NE, Bellevue
The perks: System1 brings in a personal trainer for weekly yoga and workout sessions, and provides bi-weekly catered lunches, free parking and an ORCA public transit card. There's also tuition reimbursement; paid corporate volunteer opportunities; a 401(k) match; and free medical, dental and vision insurance coverage.
Tech toolbox: System1 uses the Python Flask application running on Docker; PySpark for event analytics and reporting; a host of different AWS components including Kinesis, EMR and DynamoDB; and Dynamic Resource Allocation systems and optimization feedback loops.
Who they're looking for: "We hire from many different backgrounds in order to ensure that we approach problems from all possible perspectives," Director of HR Becky Carlson said. "We look for people who have an internal drive for success, so that they're excited to bring their experience and insight to the table, and suggest new ways for us strategize around business goals."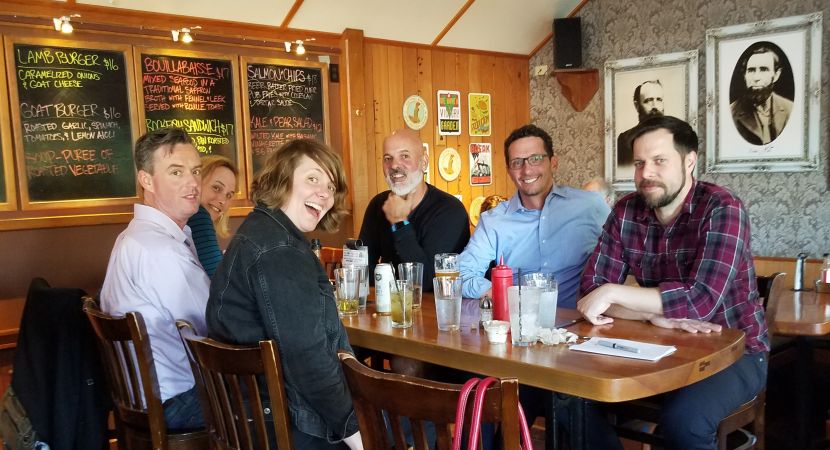 Projekt202's cross-functional team of designers, strategists, technologists, marketers and program managers design and build software for a wide range of clients. Headquartered in Dallas, the company has redesigned user experiences for cloud-based workflow platforms, ride-hailing apps and in-store, interactive design tools for home improvement. Clients include Dell, Samsung, Mercedes-Benz and 7-Eleven.
PNW Headquarters: 999 3rd Avenue, Seattle
The perks: Projekt202 employees can take advantage of the company's onsite gym, wellness programs, 401(k) match, flexible and remote work programs, stocked kitchen and the opportunity to attend conferences.
Tech toolbox: Projekt202 primarily works with Java, .NET, Angular and React.
Who they're looking for: "We're looking for good consulting skills, adaptability, coachability, excitement about technology and its growth," Senior Recruiter Thomas Law said. "We are a consulting company so we are project based, and our needs come from our clients."