Offices are an important and often overlooked feature of any new job. You are going to be spending some forty hours there each week, after all — and it's hard to believe anything of real value ever came out of some windowless, neon-lit, low-ceilinged purgatory.
These three Seattle area tech companies have gone above and beyond to make their offices an inspiring and inviting place to come to work each day, and are quite rightly proud of the spaces they've created.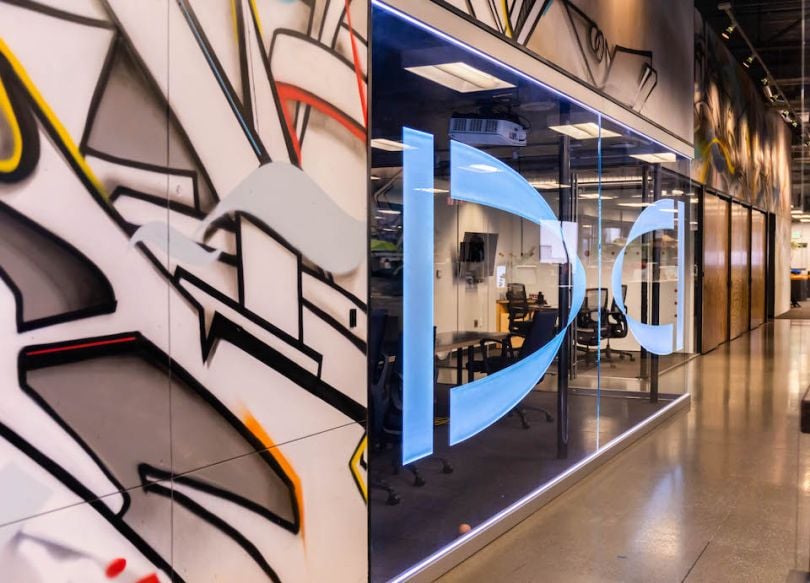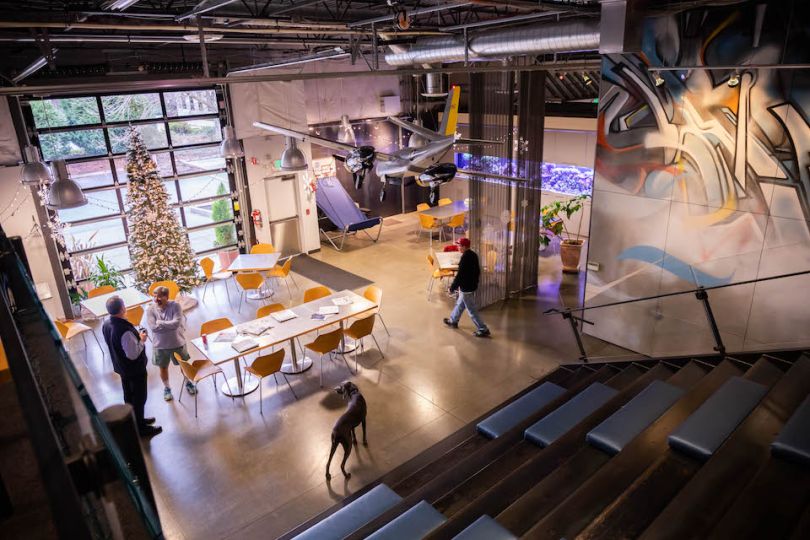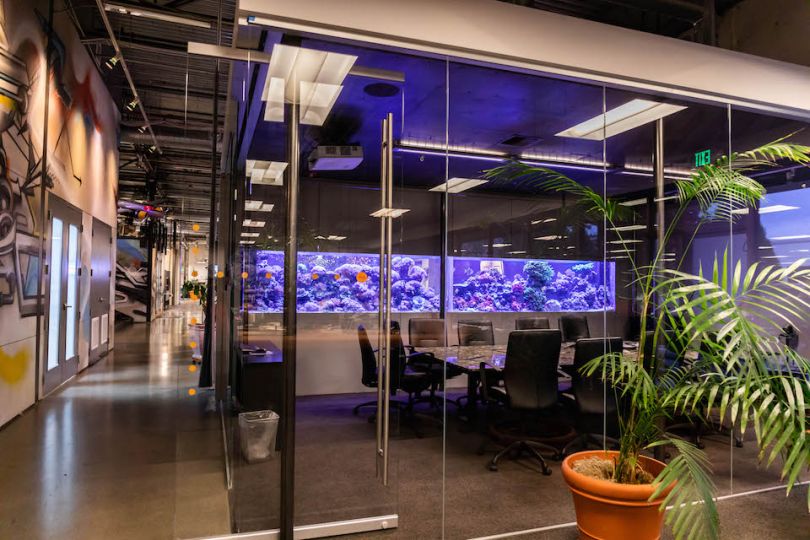 Digital Control is a world leader in Horizontal Directional Drilling technology. The company's signature product is a locating and tracking system that can identify the pitch and roll of an underground drill head, boosting efficiency and minimizing environmental impact in the installation of fiber optics, power and water systems. Digital Control's dog-friendly Kent office has no offices or cubicles, and uses live foliage to separate different areas of the workspace. Oh, and there's an aquarium.
Address: 19625 62nd Avenue South, Kent
Space: 34,000 square feet
Why they love it: "It is surprising — every outside visitor that I have hosted here says they wish their office was as cool as ours," Chief of Staff Matt Mercer said. "It is not trendy boring modern, but unique — just like the people here. One of my favorite features has always been the saltwater aquarium. It has grown more physically and environmentally complex over the years, it's vibrant and peaceful, and I am still amazed at the new things I find in there."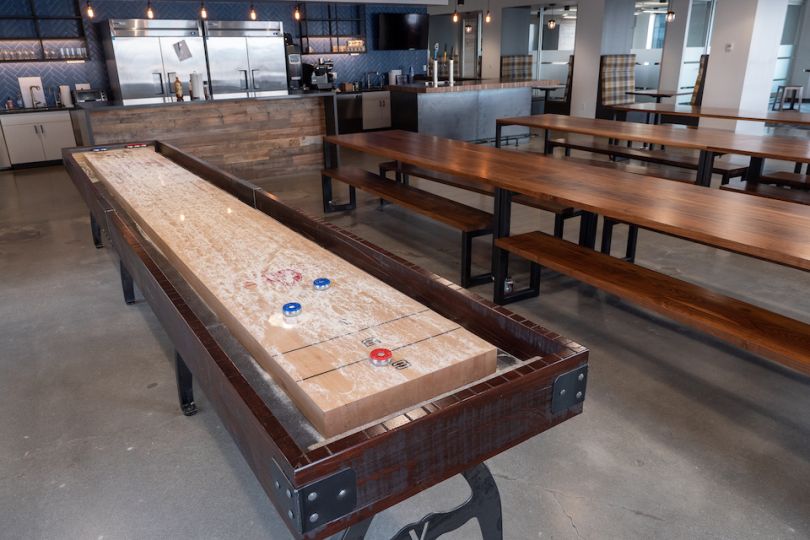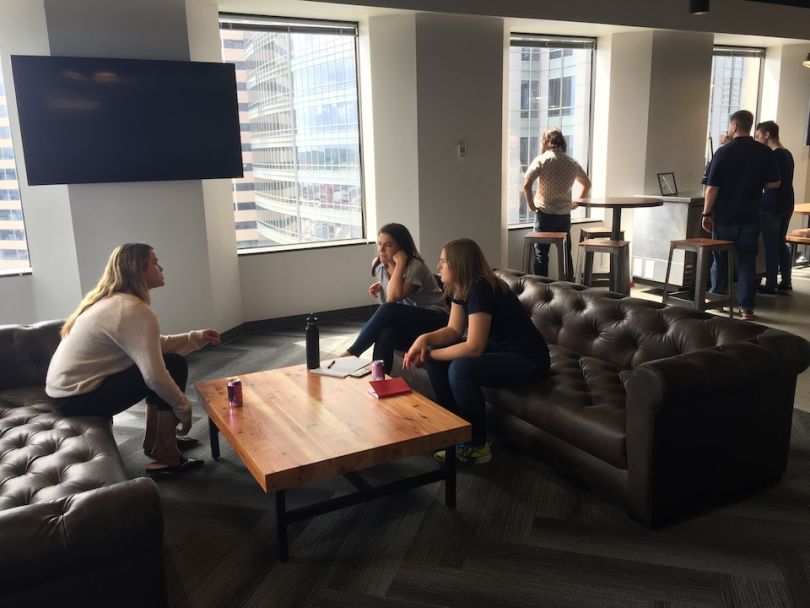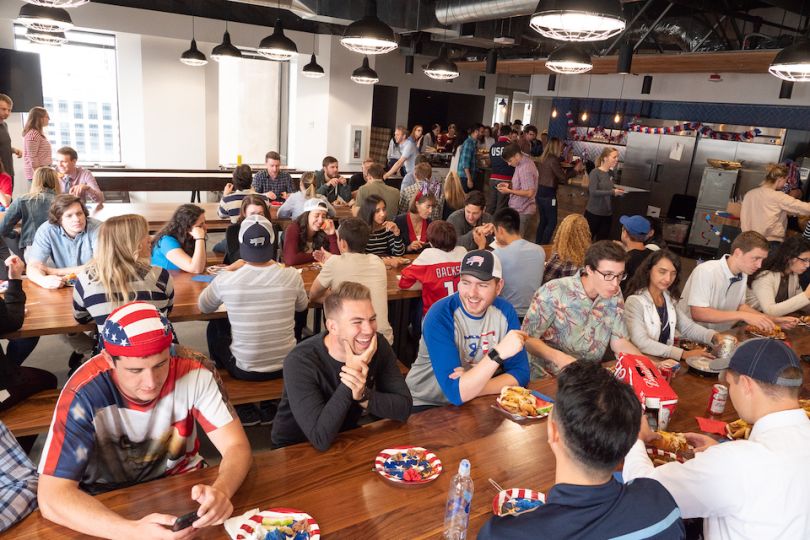 PitchBook's platform provides insights into the movement of capital through private equity, M&A, venture capital and private companies, with a variety of applications aimed at investors, limited partners, lenders and investment banks. In addition to its software platform, the company's mobile app, API and analyst research all help users inform their investments and business decisions with hard financial data. The company's headquarters sprawl across three floors of the 901 5th building in downtown Seattle.
Address: 901 5th Avenue, Seattle
Space: A little over 50,000 square feet
Why they love it: "PitchBook's office space is an open-plan design, which has created a culture that values collaboration and communication," Customer Success Manager Sarah Rasmussen said. "There are no individual offices or cubes — instead, employees enjoy an open layout and several collaboration spaces and common areas to gather and share ideas. My favorite part of the office is the kitchen on the 24th floor, with several restaurant-style booths and long picnic tables that are great for lunch breaks and meetings. There's also a full-length PitchBook-branded shuffle board, which has seen many company-wide tournaments. All this with a great view of Mount Rainier and Puget Sound."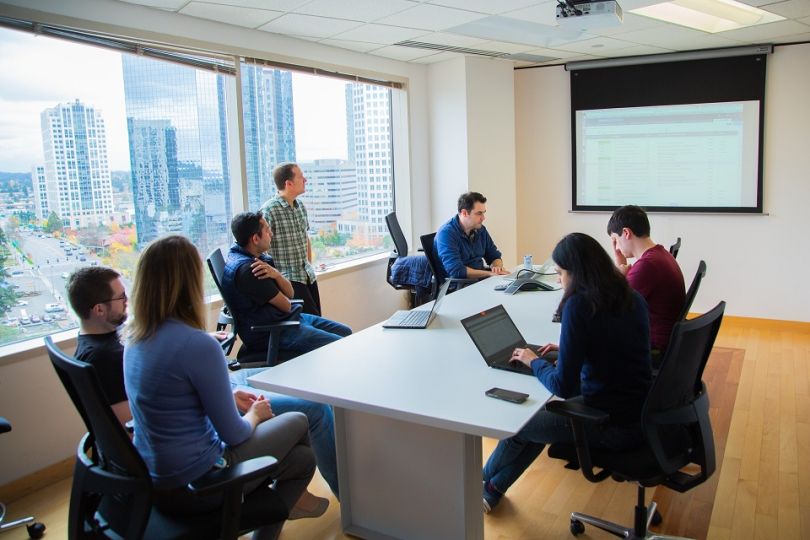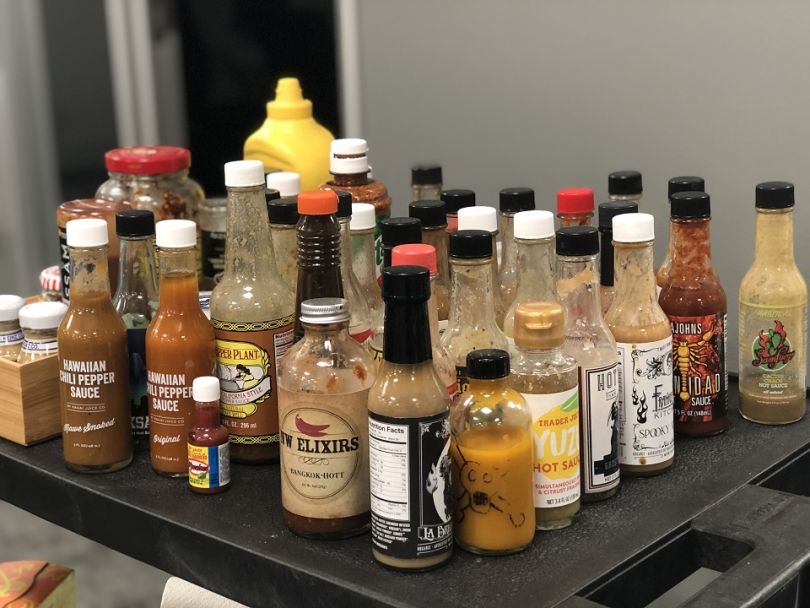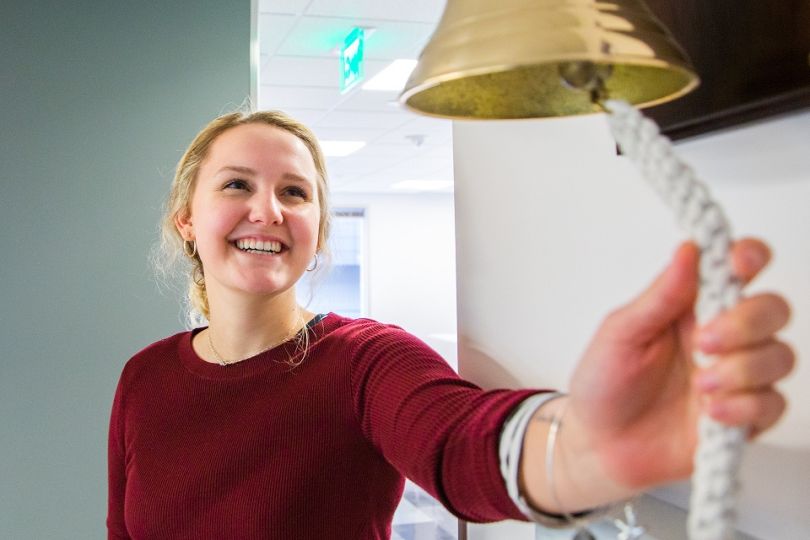 Smartsheet's workflow management platform helps businesses plan, track, automate and report on their work as a project moves between teams throughout its lifecycle. The platform seeks to eliminate silos and provide clear accountabilities, thereby speeding up project turnaround. The company went public last April, and has now grown to encompass two downtown Bellevue office spaces located within the Bellevue Place and City Center Bellevue building complexes.
Addresses: 500 108th Avenue NE, Bellevue, and 10500 NE 8th Street, Bellevue
Space: 123,000 square feet in the Bellevue Place office, with a further 34,000 square feet at City Center Bellevue.
Why they love it: "The space was designed to be collaborative and functional," said Director of Office Operations Audra DeVore. "Our goal was to provide a bright, clean area with several open meeting spaces, allowing for our team to easily come together. We also have a number of team rooms and an open concept kitchen area, which are constantly stocked with free beverages and snacks."