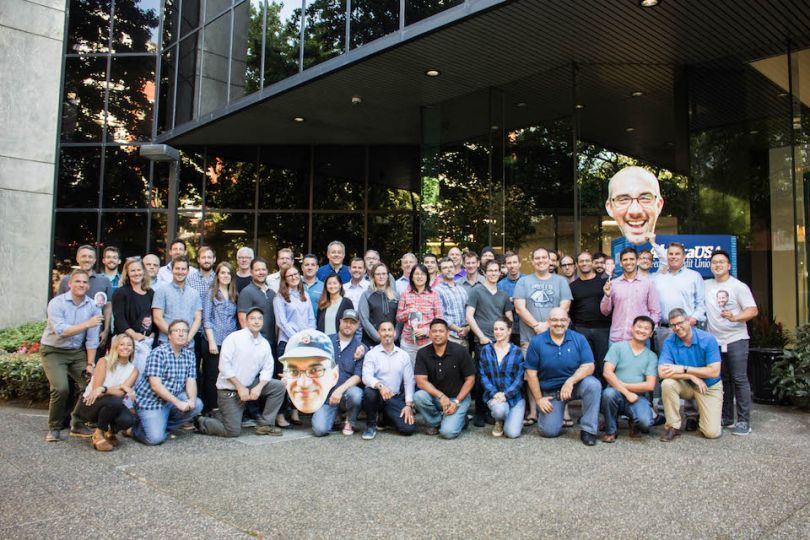 As businesses struggle to make sense of their vast troves of data, the ability to organize unstructured data has become key. Today, Seattle-based startup Igneous announced a $25 million Series C to fund its "Unstructured Data Management-as-a-Service" solution.
The company's software helps businesses organize and surface data assets in a way that makes it searchable and accessible, while protecting it from hackers and other would-be intruders. Igneous' founding team has experience at Isilon Systems, EMC, NetApp, Microsoft and Amazon, and the company currently holds 13 U.S. patents based on its technology.
Kirkand-based WestRiver Group led the round, with participation from existing investors like Madrona Venture Group, Vulcan Capital, NEW and Redpoint Ventures.
"The addition of the WestRiver Group is core to our mission," CEO and co-founder Kiran Bhageshpur said in a statement. "We believe they are the right partner to support our mission to solve our customers' most challenging data enablement initiatives and accelerate adoption of Unstructured Data Management."
Igneous is uniquely positioned to enable enterprises to unlock the value of their datasets and simultaneously reduce their risk profile."
The startup will use the funding to invest in technology and go-to-market strategies. According to reporting by Datamation, 80 percent of enterprise data is unstructured — a figure that is growing by between 55 and 65 percent per year — meaning that businesses which don't invest in data management technology may leave valuable pieces of business intelligence uncovered. While many use machine learning and other technologies to sift through their data, Igneous still sees technical limitations in managing the growth and lifecycle of those datasets, and seeks to help organizations manage such complex systems at scale.
Founded in 2013, the company was incubated in the Seattle offices of Madrona Venture Group, and while it operated in stealth mode for some time, the company was featured as one of Built In Seattle's 50 Startups to Watch in 2018. Igneous' clients include the Allen Institute of Brain Science, PAIGE, OpSec, Bardell and the Altius Institute.
"WestRiver Group is excited to lead this round of funding," WestRiver Group Managing Director Anthony Bontrager said in the statement. "Igneous is uniquely positioned to enable enterprises to unlock the value of their datasets and simultaneously reduce their risk profile. This is a complex problem that Igneous has tackled with impressive technology services."