While startups get all the hype and larger businesses rake in the profits, midsize tech companies tend to fly under the radar. And that's a little puzzling because we know that this in-between stage can be a fascinating time to get involved with a budding tech company, as teams conjure new products to suit larger customers, puzzle over challenges of scale and take on opportunities for professional growth.
You might have caught the release of our 2019 Best Places to Work a month or so back, and one of the more interesting subsets of that list featured our Best Midsize Places to Work. We defined "midsize" as any locally based tech company that employs between 100 and 500 people across all its offices — not just in Seattle. We ranked companies by assessing their perks and benefits, giving more weight, for example, to 401(k) matching than an open office plan (though we do love those airy offices), and combined that with salary data submitted by our readers.
The result is a comprehensive list of the 50 best midsize tech startups to work at in the Seattle area. To learn more about what goes into creating award-winning workplaces, we spoke with HR and other department leaders at eight of the top ten. Here's what we learned.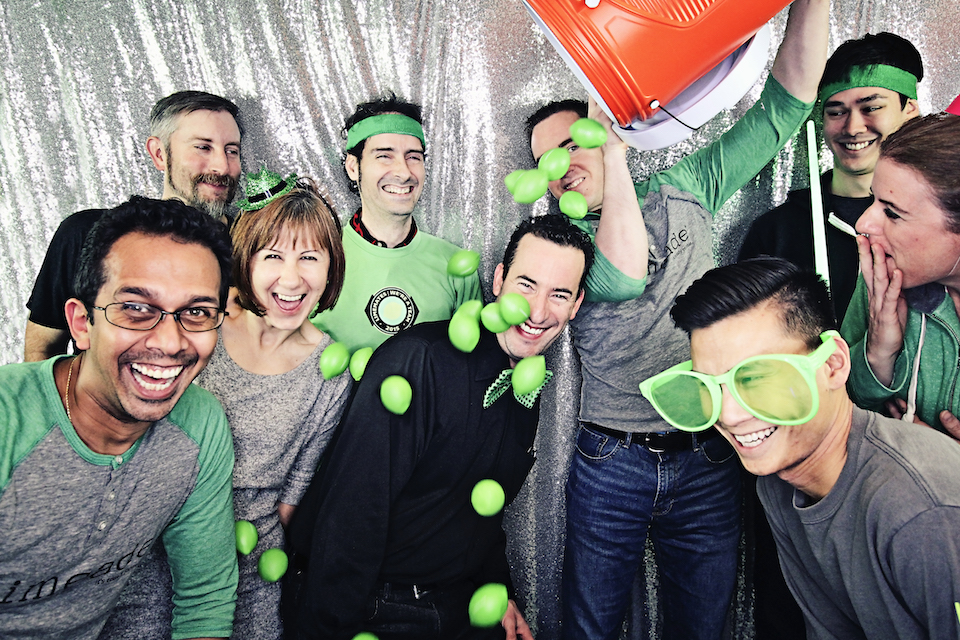 Founded: 2006
Headquarters: Bellevue
In a nutshell: Using software to boost employee engagement and overall well-being, and to create and maintain a strong company culture.
Why they're the best place to work: "Limeade is one of the best midsize places to work in Seattle because we deeply care about our employees," People Team Senior Manager Mari Hegyi said. "We believe the first step in creating a great place to work is by authentically investing in the well-being of employees. A big way that we do this is through our own Limeade product, where employees can spend time focusing on work, emotional, physical and financial well-being. Our product also helps us gain insights into our employees' experiences and provides action-oriented activities for leaders, managers and individual contributors to help cultivate an engaged and inclusive population."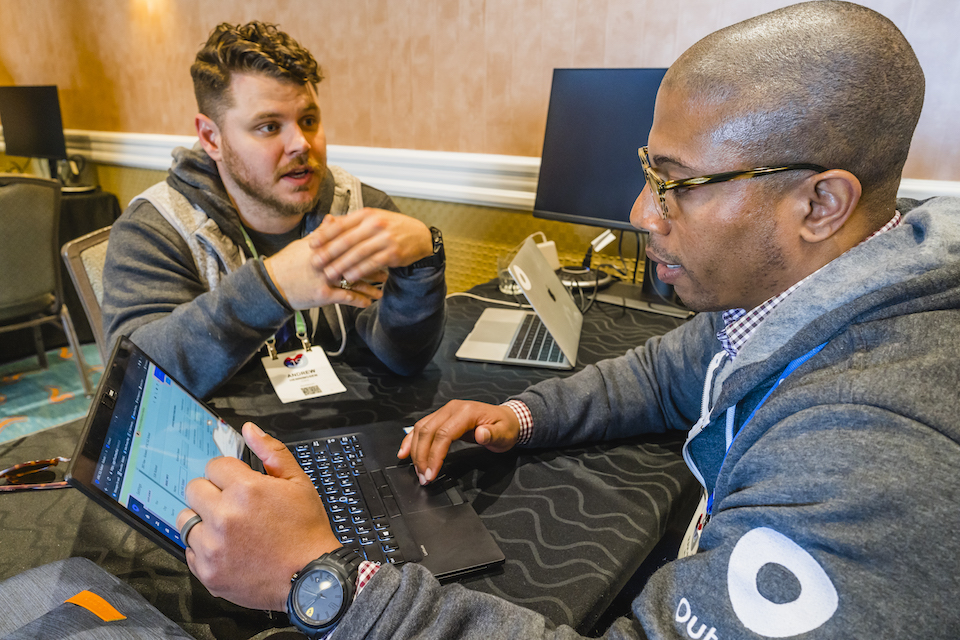 Founded: 2014
Headquarters: Wallingford
In a nutshell: A customer engagement platform designed to streamline communication between sales teams and their prospects, helping to track statistics, collaborate, set up automated alerts and organize data.
Why they're the best place to work: "At Outreach, we have the rare opportunity to work at a company that created a category," Recruiting Operations Lead Jen Pusztai said. "Outreachers are an innovative, creative and determined group of people who constantly strive to make a big impact on the product and the business. Our employees are encouraged to take ownership in their role, and every employee has the ability to make decisions and do work that has direct business impact. We have great benefits and perks, too, including employee resource groups like the Outreach Women's Network."   
Founded: 2013
Headquarters: Belltown
In a nutshell: Using software to guide users through the entire home improvement process, providing everything from digital quotes to virtual walkthroughs of completed projects.
Why they're the best place to work: "Pro.com is experiencing explosive growth, which makes it a very dynamic place to work," Pro.com's HR team said. "There's always someone new to meet, get to know and collaborate with. We've doubled our staff year-over-year for the past two years, and as we continue to grow, we seek out individuals that connect with our culture, vision and values, which relies heavily on caring about our customers, whether they are internal or external."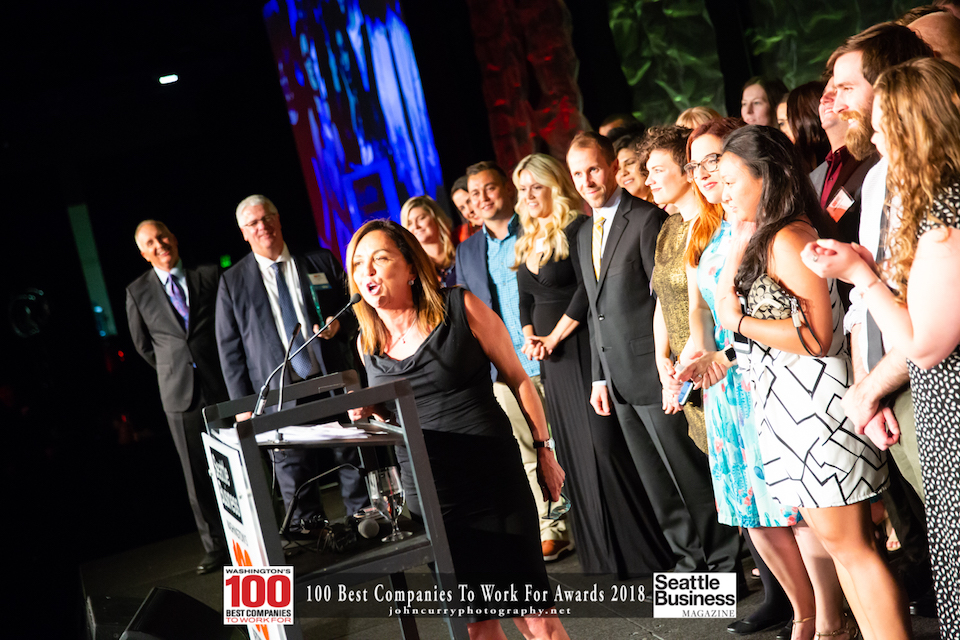 Founded: 2002
Headquarters: Pioneer Square
In a nutshell: Using big data and matching algorithms to help businesses make key decisions around the salaries they offer employees.
Why they're the best place to work: "PayScale is a great place to work because we treat our people as humans first, employees second," Employee Experience Coordinator Jen Drumheiser said. "When you take care of your people, they will take care of your customers. We're always finding ways to up our culture game, from social planning to development and growth opportunities, allowing us to not only retain some of the best talent in Seattle, but to attract even more collaborators and keep us on top of the Best Places to Work list."
Founded: 2011
Headquarters: Bellevue
In a nutshell: Building a peer-to-peer selling platform to help users buy and sell secondhand goods through desktop or mobile devices.
Why they're the best place to work: "We've always approached the trillion-dollar re-commerce market with a different perspective — one that focuses on simplicity, relationships and trust," an OfferUp spokesperson said. "Our vision to empower people to connect and prosper is embedded in our company values — but above all else, we're neighborly people that work together to scale our business. And we have a lot of fun in the process! Weekly lunch and learns, drinks and demos, free snacks, daily team lunches, a private gym and board/video games strewn throughout our office keep the atmosphere lively."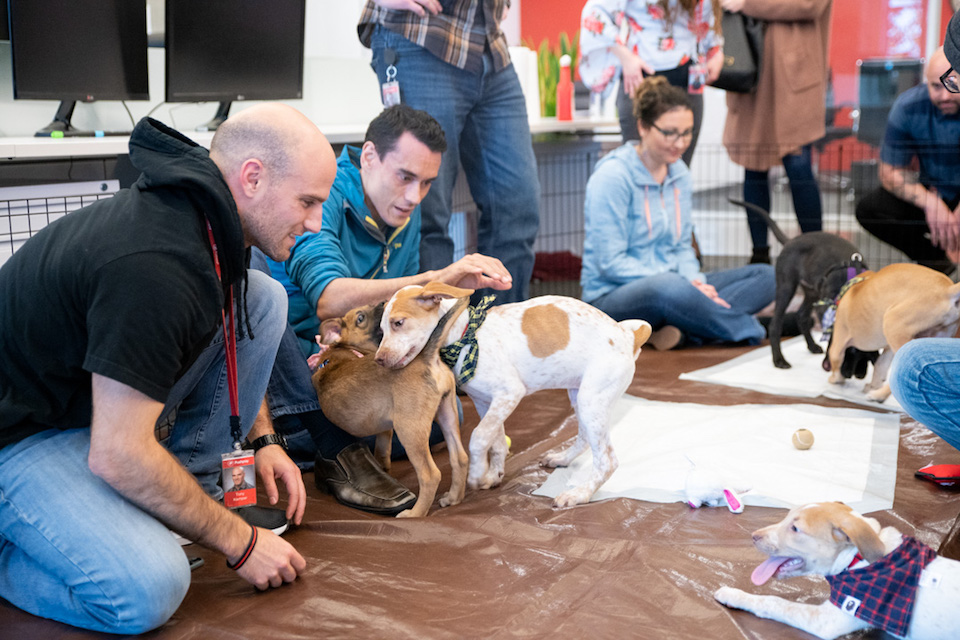 Founded: 2011
Headquarters: Redmond
In a nutshell: Using a mobile platform, the company facilitates donations to more than 7,000 church groups, helping faith-based organizations engage with their communities and manage their revenue.
Why they're the best place to work: "One of Pushpay's core values is 'innovation,' so we are constantly innovating and implementing cool new employee benefits and wellness programs," Recruiter Norah Son said. "From Puppy Adoption Day to a pick-your-own-cause Volunteer Day, we've done some cool things in the past and have plans for some even cooler programs in 2019!"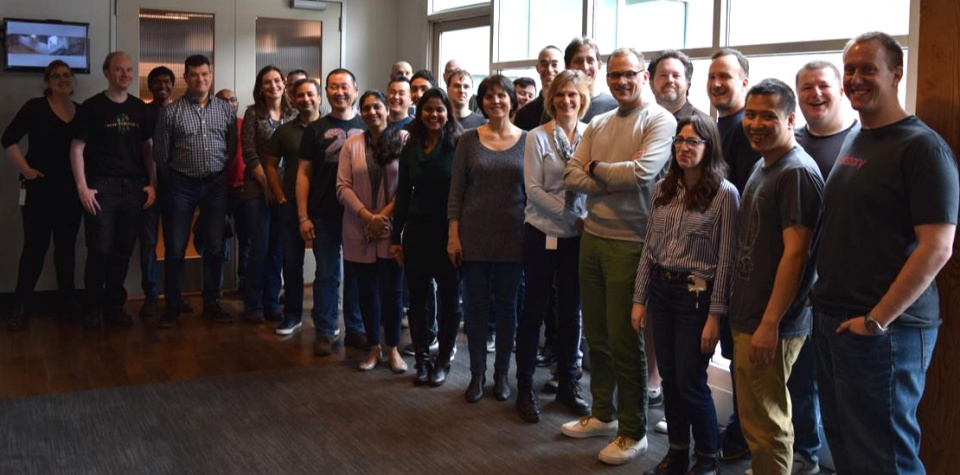 Founded: 1999
Headquarters: Pioneer Square
In a nutshell: Blue Nile is a web-based marketplace and information source for consumers looking for diamonds, wedding rings and other jewelry.
Why they're the best place to work: "We're organized into small delivery teams that focus on business issues, and work together to build solutions using a variety of technologies," Vice President of Technology Steve Gire said. "Our people are not cogs in a machine, but have an opportunity to work directly with business owners to make an important difference for our customers, and drive business growth. Our business is dynamic; it changes every month so there are always new challenges and opportunities."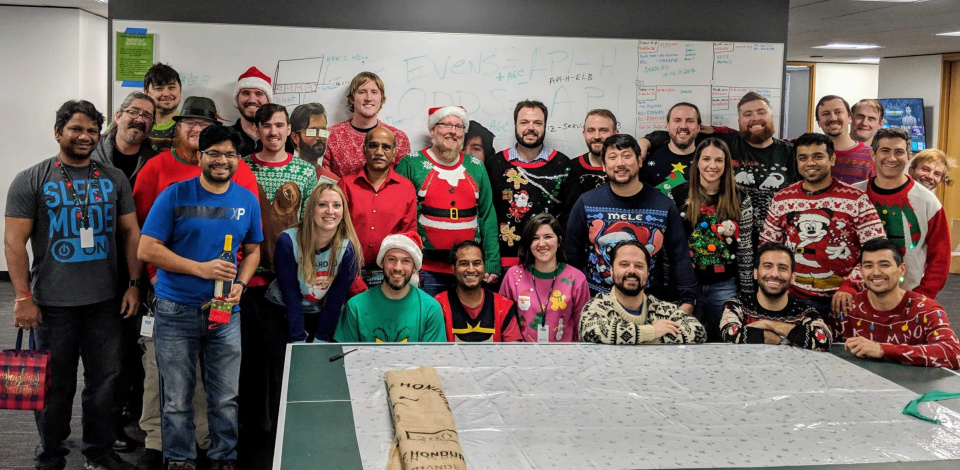 Founded: 2003
Headquarters: Lower Queen Anne
In a nutshell: Building smart speakers, televisions, sound bars and casting platforms with a focus on consumer savings and overall innovation.
Why they're the best place to work: "Beyond delivering innovative and quality electronics, VIZIO is creating career opportunities for engineers to work with next-generation technology platforms, and be a part of a team that is changing the way we compete in the market," Senior Director of HR Chelsea Pyrzenski said. "VIZIO continues to be the ultimate technology employer of choice by providing our employees with autonomy and capabilities to build innovative and cutting edge technology solutions."