You might have caught the publication of Built In Seattle's 50 Best Places to Work in 2019 a few weeks back and wondered, "How on Earth did they figure that out?"
Well, we asked companies from Seattle's tech community to tell us about their benefits and gave added weight to specific perks. For example, we gave slightly more kudos for offering an unlimited paid vacation policy than, say, the ability to dress casually (flannels and hoodies at work are hardly groundbreaking in the Pacific Northwest). We combined that data with the salaries that you, our readers, have provided over time to form a comprehensive picture of just who stacks up in Seattle's ongoing competition for the best tech talent.
One of the more interesting subsets of this report was our 50 Best Small Places to Work in 2019, which features a mix of fast-growing startups and older companies that have retained the agility of smaller teams over time. We wanted to learn more about what makes these companies so great to work at — is it the perks, an engaging mission or some guiding philosophy?
To find out, we spoke to HR folks and others at eight of the top ten best small places to work in the Seattle tech industry. Here's what they had to say.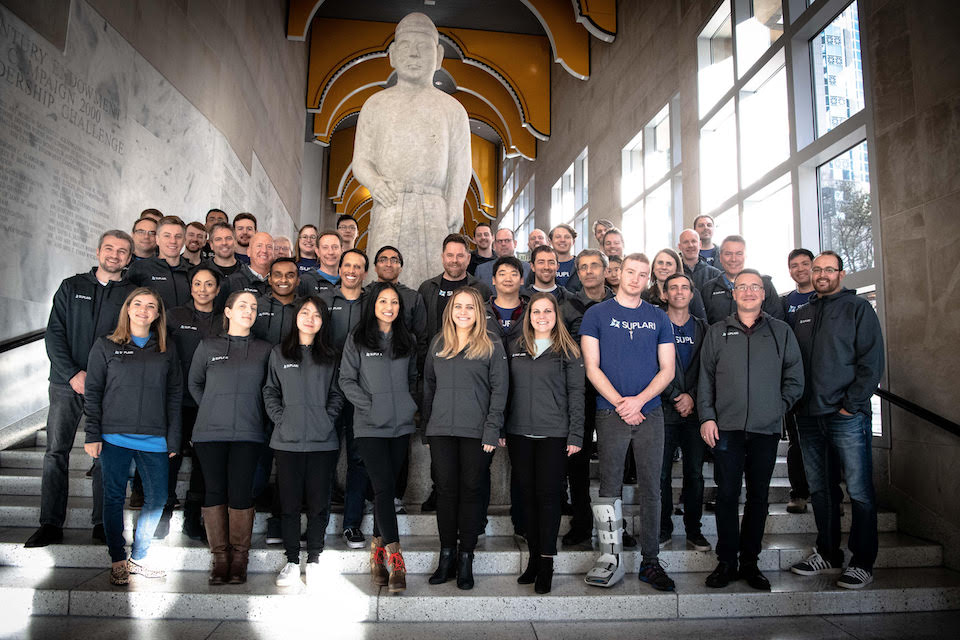 Founded: 2016
Headquarters: Downtown Seattle
In a nutshell: Suplari deploys artificial intelligence to sift through a company's financial data and find opportunities to cut costs, maintain compliance and mitigate overall risk.
Why they're the best place to work: "One of the reasons I chose to manage HR and recruiting at Suplari is that there's a tacit sense of trust and transparency among our team," said Recruiter and People Ops Generalist Nicole Santilli. "This makes it possible for us to rely on one another, quickly take initiative, own our core roles and step outside of them when needed. This ultimately creates an incredible foundation for personal and professional development. Trust and transparency also mean that my team can count on me to get my work done even if I leave a little early to catch a yoga class with my favorite teacher. We're there for each other — it's in our DNA — and that's why I love working at Suplari and having a hand in maintaining and developing this culture further as we grow."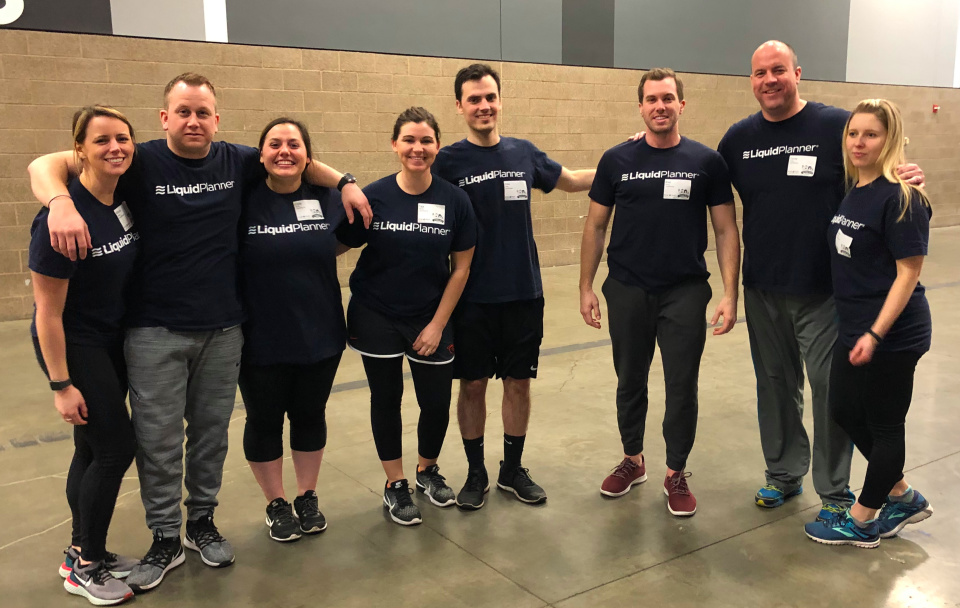 Founded: 2006
Headquarters: Eastlake
In a nutshell: LiquidPlanner is a project management tool that automatically adapts deadlines and expectations whenever timelines or priorities shift throughout a work process.
Why they're the best place to work: "We are all hardworking and dedicated individuals who like to collaborate with each other and socialize outside of the office," said Marketing Coordinator Emily Smith. "LiquidPlanner offers a lot of opportunities to build relationships through company outings that help with team building. Also, as a smaller team, everyone's voice is heard. We plan on holding onto our title of one of the 50 Best Small Places to Work in 2019 in Seattle by continuing to plan fun and unique team outings and company-wide volunteer opportunities, hiring enthusiastic coworkers to our existing team, and by continuing to promote our flexible work weeks to our team for the best possible work-life balance."
Founded: 2018
Headquarters: Pioneer Square
In a nutshell: Transparent Systems uses secure APIs and distributed cryptographic systems to allow secure payments and financial settlements between businesses.
Why they're the best place to work: "Our mission is to modernize money and improve financial accessibility to serve the public good," said Director of Recruiting Karl Augustine. "We are product-centric, we focus on the customer experience first and we believe in the mantra: 'strong opinions, loosely held.' We value long-term integrity and authenticity over short-term gains in conformity, and we take into account everyone's point of view, as we all have positive intent. We're a small, fun and diverse team with game-changing ideas. We offer great benefits, company outings, a parking stipend, an ORCA card and more."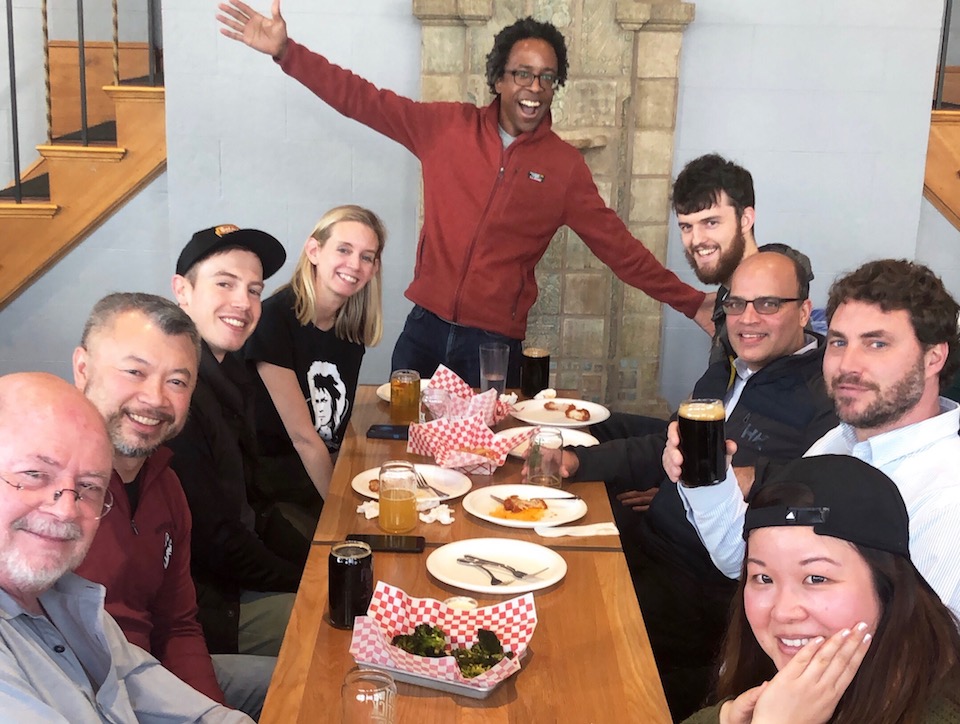 Founded: 2015
Headquarters: Belltown
In a nutshell: Using complex software to cut middlemen out of the electricity supply chain, Drift connects users directly with clean energy providers to cut costs and accelerate society's migration away from fossil fuel use.
Why they're the best place to work: "Drift is one of the best places to work in Seattle because we have a culture of commitment to improvement," said People Operations representative Whitney Hillis. "This means that we are honest, and we iterate and move forward with progress not perfection. We are constantly evolving, and team members take numerous roles to improve themselves. We are committed to the process and welcome feedback from our colleagues and customers. We also have the insight and courage to acknowledge what is not working and take action. This is why Drift is the best place to work, why we have the best team and why we will change the world by providing green energy to everyone, everywhere."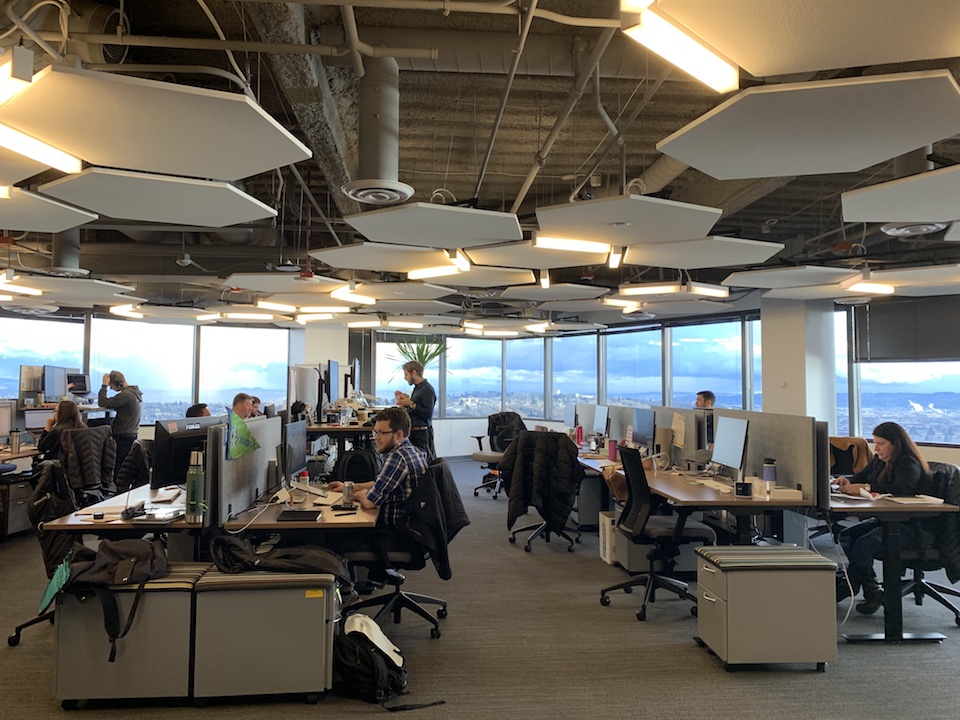 Founded: 2016
Headquarters: Downtown Seattle
In a nutshell: Amperity finds and connects data from wildly disparate sources to create fully formed three-dimensional customer profiles and then archives them in a way that is useful for marketers.
Why they're the best place to work: "Above all, we're a team — growing this company for all that are a part of it," said Head of People Mary Miller. "Our core values bring the Amperity culture to life. As a group, we manage to balance our seemingly impossible aspirations with the reality of what needs to be done today. As a team, we help one another without hesitation, coolly discuss heated topics, and make time to share and connect over good food, drinks and fun activities. The work of fast-growing startups is hectic by nature, but we build for durability by investing in the well-being of our team."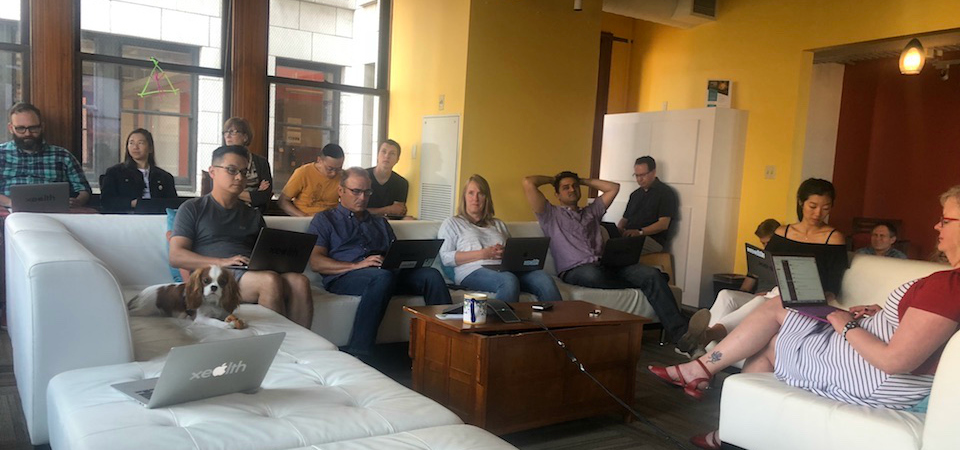 Founded: 2016
Headquarters: Pioneer Square
In a nutshell: Doctors use Xealth's platform to connect patients with digital treatment regimens, exercise programs and educational material.
Why they're the best place to work: "We do incredibly valuable work, and our employees love coming to work to embrace the challenge to change health care," said Finance and Administration Director Leslie Wyles. "We will continue to be a front-runner for the 50 Best Small Places to Work in 2019 in Seattle because we hire passionate, diverse and talented people, and treat them fairly and equitably, empowering them to change the world. That and we have an awesome support dog on staff — as well as the usual techie snacks, drinks and a flexible time off policy!"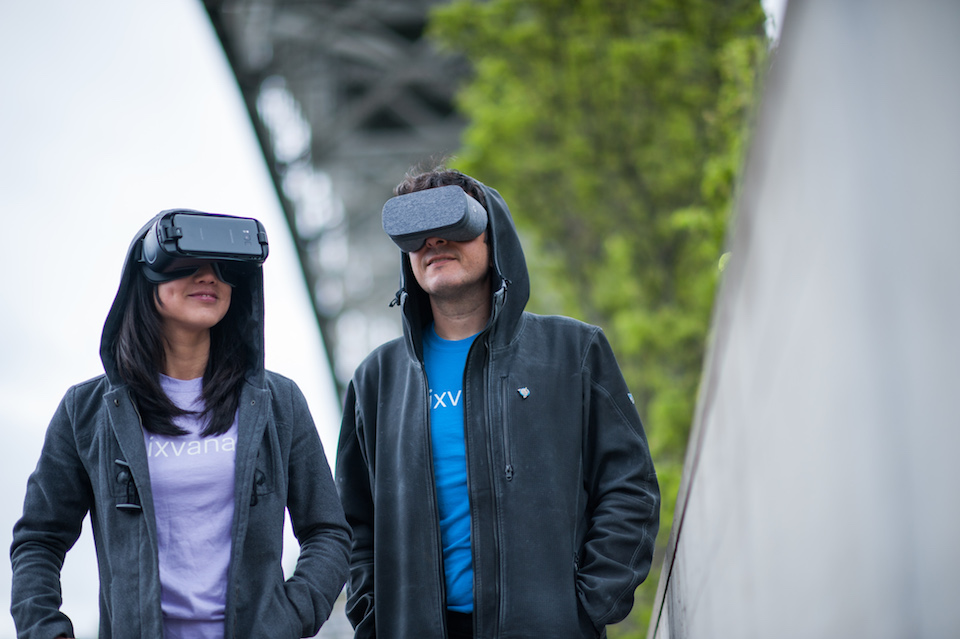 Founded: 2015
Headquarters: Fremont
In a nutshell: Pixvana works with virtual reality's "creative vanguard" to build a software platform that helps people without technical training make their own VR experiences.  
Why they're the best place to work: "Almost every company mentions buzzwords like 'diversity' and 'culture,' but very few businesses actually have the leadership and fortitude to fully embrace the sentiment," said Head of People Lisa Tripathi. "At Pixvana, our CEO believes that competency is the most important requisite — and our leadership team happens to be comprised of mostly women. Together, we're about 23 people strong, and I hear from nearly every single person every single day. This leads to a great mix of thought-provoking, interesting and fun ideas stemming from diverse backgrounds and experiences. As a nimble, dynamic small business that celebrate inclusiveness, who wouldn't want to work at Pixvana now and in the future?"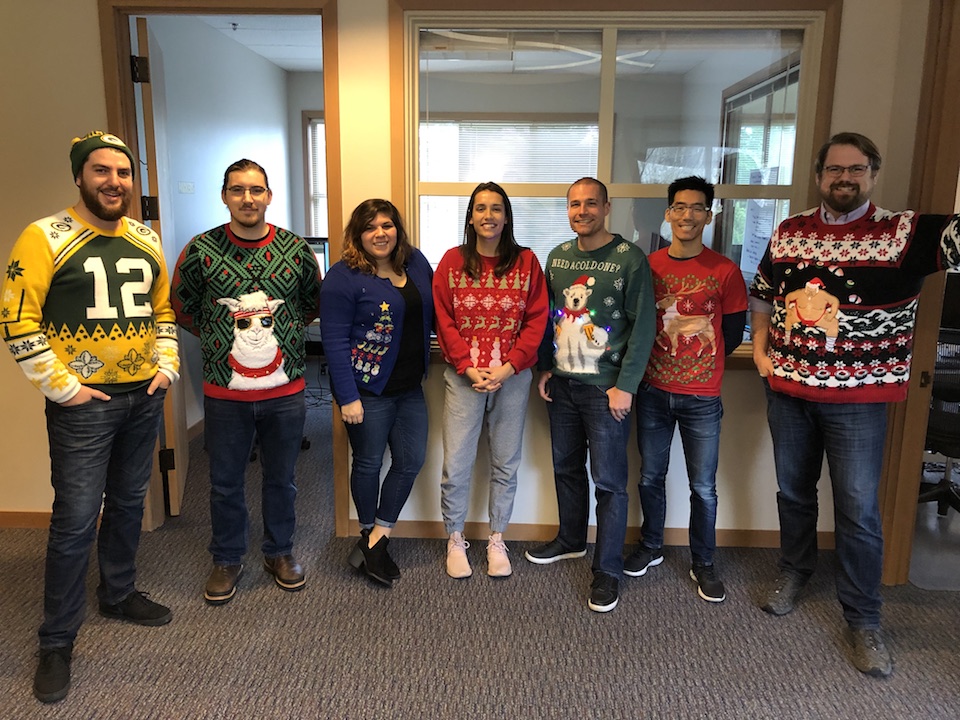 Founded: 2012
Headquarters: Kirkland
In a nutshell: Crelate is a software platform in which recruiters manage various pipelines and can drag and drop applicants throughout their hiring process to provide easy visibility on their progress toward filling each open position.
Why they're the best place to work: "Crelate is an inspiring place to be — the team here promotes and fosters learning, growth and respect," said Customer Operations Manager Ann Landis. "From CEO to sales, each team member puts in the hard work needed to continually perfect processes and never stop improving Crelate. We love and listen to our customers and this mentality is reflected to our team members as well. We provide each other with quality support. We're growing and working hard each day and still find time for fun team-building events and occasional game nights. Also, we have a great benefits package."