When considering a potential new employer, there are many variables to consider. Are there opportunities for professional growth? Do they pay enough? What's the commute like? And — most importantly — does the company act ethically, and do you identify with the mission?
And then there are the sweeteners which, while not necessarily deal breakers, certainly help to make certain employers more attractive than others. As we compiled our 100 Best Places to Work in 2019 earlier this year, we took some time to single out the 50 Seattle-based tech companies that, we believe, offer the city's most generous perks and benefits packages.
So who are these companies, and which perks set them apart from the pack? To find out, we spoke with HR leaders at seven of the top 10 — all of which are larger transplants tapping into Seattle's famous tech talent pool — about which benefits their employees value most.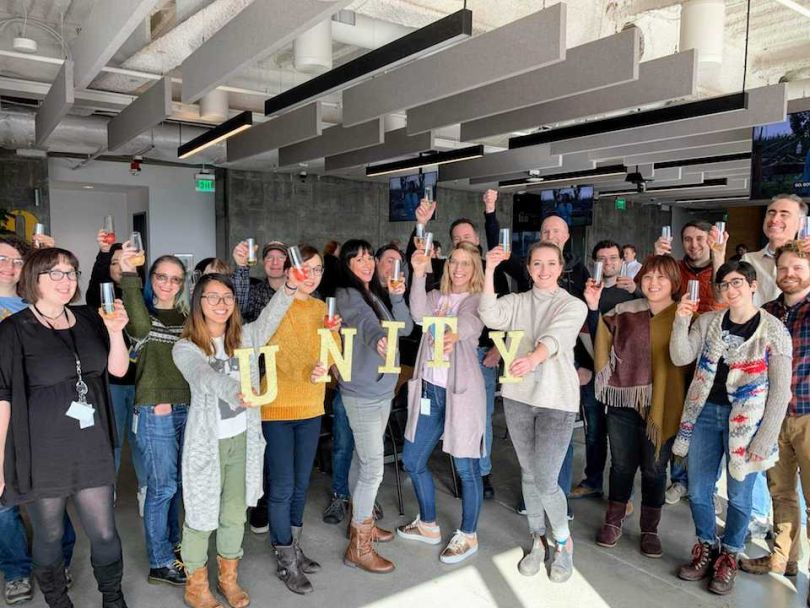 Founded: 2004
PNW headquarters: Bellevue
In a nutshell: Unity is the name behind one of the world's most widely used gaming and mixed reality development tools.
Favorite perk: "Beyond our incredible benefits like free, healthy lunches each day; in-office yoga classes; specialty snacks from local eateries; free garage parking and more, one of our most appreciated events is our monthly game night," Senior HR Business Partner for North America Gaby Rios Giacona said. "Our employees can bring a plus one and play their favorite games (think Scattergories, Codenames, Ticket to Ride, etc.) while enjoying their preferred beverage. In honor of our Bellevue location, we provide a selection of wine or beer from local spots — this week we're featuring Chateau St. Michelle! This event is in high demand, and serves as a great way to build meaningful relationships between employees. With events like Game Night, we find employees feel better connected to their peers and truly encompass the 'in it together' mindset that we embrace at Unity."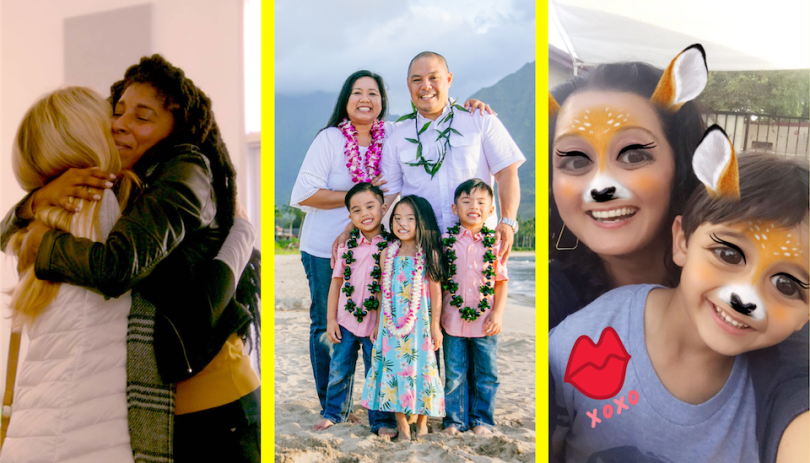 Founded: 2011
PNW headquarters: Pike Place
In a nutshell: Having taken the world by storm with its signature app, Snapchat, Snap Inc. has since broadened its scope of products and services to include wearables and location-based social media platforms like Zenly, among others.
Favorite perk: "We think of Snap as a family, and like any family, we're at our best when we're all happy and healthy," Benefits Manager Rahab Hammad said. "That's why we offer our employees a comprehensive and thoughtful set of benefits designed to help take care of our employees and their families. From smart bassinets like SNOO for new parents to the Mega Backdoor Roth feature in our 401(k) plan for super savers, we want employees to feel that Snap's benefits have their back. We also offer flexible time off to full-time employees so that you get a chance to recharge and spend time out of the office doing the things you love!"
Founded: 2007
PNW headquarters: Downtown Seattle
In a nutshell: By connecting personal health data and programs through a single point of entry, Accolade seeks to improve people's experience with their employer-provided healthcare plans.
Favorite perk: "Wow, that's a tough one, as I believe the biggest draw to working at Accolade is our passion to create better health outcomes for the members we serve," Senior Director of People Operations Heather Altieri said. "That said, disrupting U.S. healthcare poses a really tough challenge regardless of team or role, so our employees look to our benefits to meet them wherever they are in their life. Some of our best benefits are the flexibility we strive to provide in where and when people work; for others it's our generous HSA funding, which allows our employees to save for their future medical needs; or our robust maternity and paternity offerings — just to name a few!"
Founded: 2005
PNW headquarters: Bellevue
In a nutshell: Headquartered in New York and with offices around the world, UiPath's signature product is an enterprise-ready robotic process automation platform, built to automate mundane and repetitive white collar tasks.
Favorite perk: "At UiPath, we are operating faster than probably any other company out there," Director of Employee Experience Emily Disston said. "Our goals are exciting but aggressive, so we are required to really immerse ourselves, think outside our comfort zone and act nimbly. This requires pouring a ton of energy and passion into every single day. To balance that, UiPath generously gives us a stipend for well-being, feeds us lunch every day, supports flexible work-from-home time and provides unlimited PTO. Perks like this allow employees to recharge and bring their best selves to what we're trying to achieve here."
Founded: 2011
PNW headquarters: Bellevue
In a nutshell: Postmates connects customers at home or in their office with locally-based couriers through its Urban Logistics platform, which allows startlingly quick delivery of pretty much anything from any store or restaurant.
Favorite perk: "Our employees' health and wellbeing is very important to Postmates," People Generalist Stephanie Denton said. "Because of this, we provide a robust benefits program for our team and pay for 100 percent of the premiums for most of our insurance plans for employees located both in the U.S. and internationally. Additionally, we provide every employee with a free Postmates Unlimited accounts — which includes free delivery — as well as a commuter benefits program and discounts on top brands via Perkspot. We also encourage employees to volunteer three days per year and give back to the community with our 'Civic Labs' program."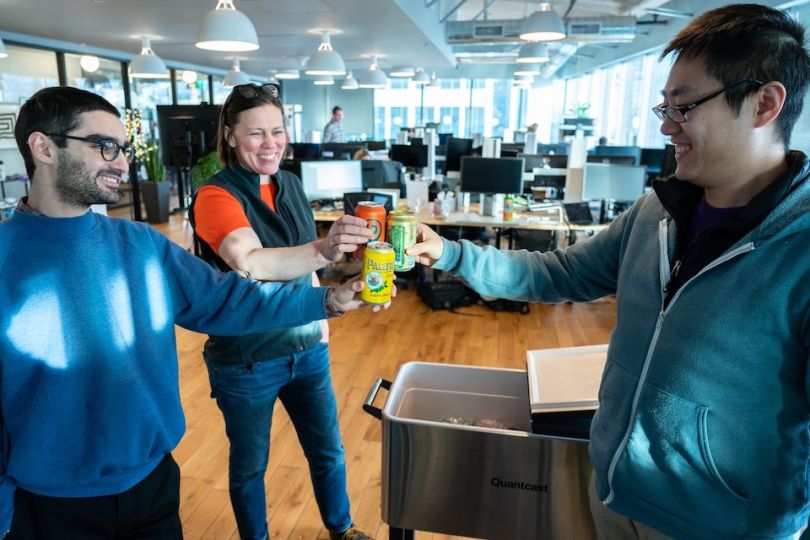 Founded: 2006
PNW headquarters: Bellevue
In a nutshell: Quantcast measures and predicts customer interactions and interests — along with wider industry trends — allowing marketers to adapt their messaging for individuals in real time.
Favorite perk: "Quantcast offers a wide range of perks and benefits to its employees. Often the ones that are most important are the ones that help them relax and connect with their coworkers across the company," Workplace Planning and Operations representative Sam Wolk said. "This includes the complimentary healthy snacks and drinks stocked in our offices; our weekly happy hour that features gaming sessions or crafting and DIY sessions; and our well-being program that offers activities like yoga and mediation sessions."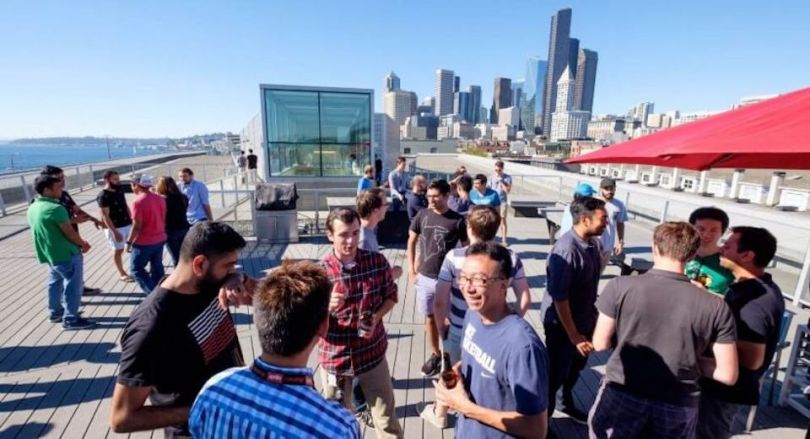 Founded: 2002
PNW headquarters: Pioneer Square
In a nutshell: Qualtrics' experience management software helps businesses figure out the quality of their experiences with customers, employees, products and brands.
Favorite perk: "One of the best things about working for an 'experience management' company is the belief in the power of experiences," Global Talent Brand Manager Shaunda Zilch wrote last year. "Specifically, their power to shape us as employees, and as people. This year, we introduced a new benefit to encourage employees to explore new experiences — ideally those they have only dreamed about having. The benefit is called an 'experience bonus.' It is $1,500 for all employees who have worked at the company longer than a year. It should be used to fund a 'dream' – something you would not otherwise try on your own. Qualtrics employees have already used it for experiences ranging from taking their families to Disney World to building orphanages in the Philippines."