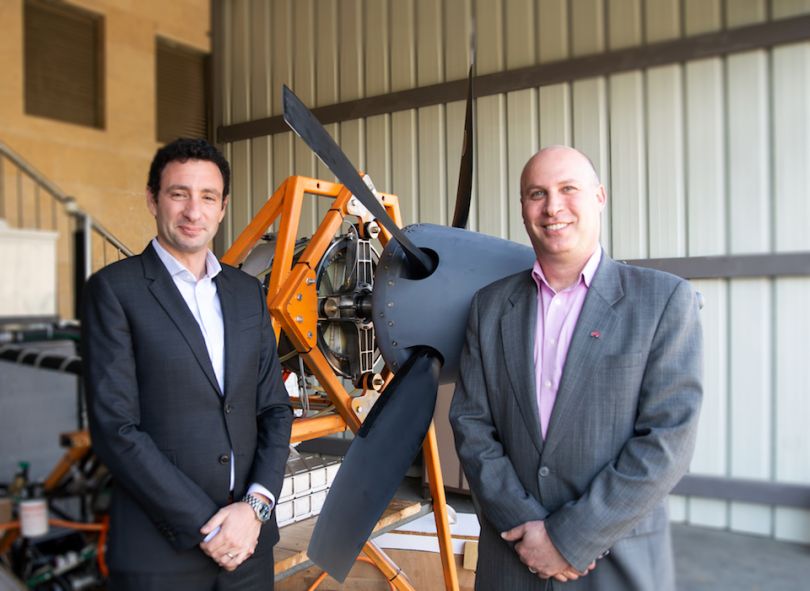 It might sound like science fiction, but quiet, clean and electrically-powered airplanes are closer than you probably think.
Weeks after officially moving its headquarters to Redmond, electric motor startup magniX announced its first partnership with a manufacturer of electrically-powered aircraft.
The plane, designed by Phoenix-based Eviation Aircraft, is a nine-seater aimed squarely at the so-called "middle mile" market — commercial flights up to 1,000 miles. While that doesn't yet match the capabilities of traditional gas-powered jets, Eviation CEO Omer Bar-Yohay said Americans spent a trillion dollars traveling between 50 and 650 miles in 2017 — and he hopes to get a portion of those trips airborne by 2022.
"Our goal is to undercut the cost of commuting by making middle mile trips cheaper, faster and cleaner," he said in a statement. "Together with magniX we're providing an economically and environmentally sustainable mobility solution that will forever change the face of aviation, and consumer travel."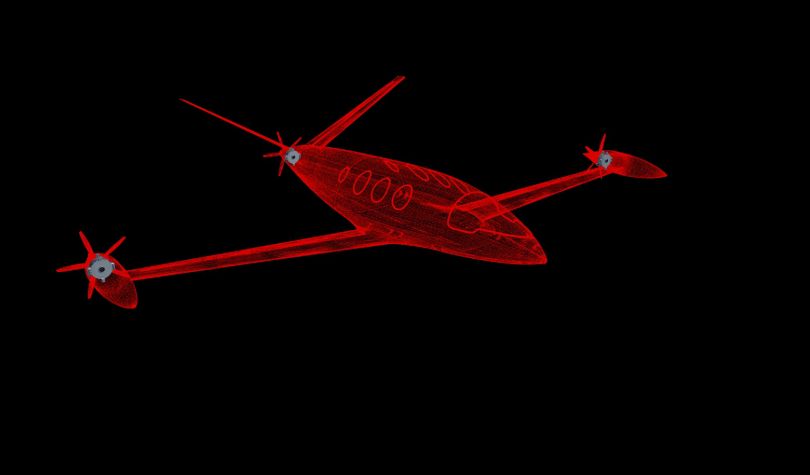 The aviation industry currently accounts for 12 percent of all U.S. carbon emissions, and 4.9 percent worldwide. Bar-Yohay said the aircraft — dubbed "Alice" — will reduce an airline's operating costs by up to 70 percent. MagniX's 375 horsepower motor consumes no gasoline, contains a single moving part and emits no greenhouse gases. Three of those motors will power the Alice.
Although it has spent more than 1,500 hours in testing, magniX's motors have not yet left the ground. The company says this will change by year's end, having recently announced a partnership with Vancouver, British Columbia-based operator Harbour Air to outfit one of its seaplanes with a magniX 750 horsepower motor and conduct a series of test flights by year's end. The Redmond startup hopes to gain FAA certification by 2021, while Eviation says it will take paying passengers on the Alice by 2022.
The Redmond company started life as a research and development firm for electric propulsion on Australia's Gold Coast. Around 18 months ago, the team found it was able to produce 350 horsepower in a 110-pound package, and decided to pivot into aerospace. That required moving its headquarters to the Puget Sound region — one of the world's few aviation hubs as the home of Boeing, a host of Boeing suppliers and the University of Washington's renowned aerospace program.
We will begin manufacturing battery-powered fleets this year for our U.S. regional carrier customers."
MagniX CEO Roei Ganzarski is most excited about electrically-powered aviation's ability to connect smaller regional towns.
"Electrifying middle-mile aviation with fixed wing aircraft flying between the plethora of existing airports is a logical first step toward better connecting communities," he said in the statement.
Flights to small regional towns are usually prohibitively expensive and hard to fill because of high operating costs per flight, and relatively low demand. Electric aviation startups are betting that by reducing operating costs so dramatically, travelers will opt to fly for trips where they would have driven before.
"Suddenly, you could live in Ellensburg and work in (Redmond)," Ganzarski said in a recent interview with Built In Seattle. "We're all used to seeing Microsoft commuter buses. Why can't we have Microsoft commuter planes?"
While battery technology has a long way to go before it can support intercontinental flights on large commercial aircraft, Eviation is has its eyes fixed for now on those shorter journeys.
"We have been successfully testing the magniX system with our Alice aircraft propeller for quite some time now with great results," Bar-Yohay said. "We will begin manufacturing battery-powered fleets this year for our U.S. regional carrier customers."