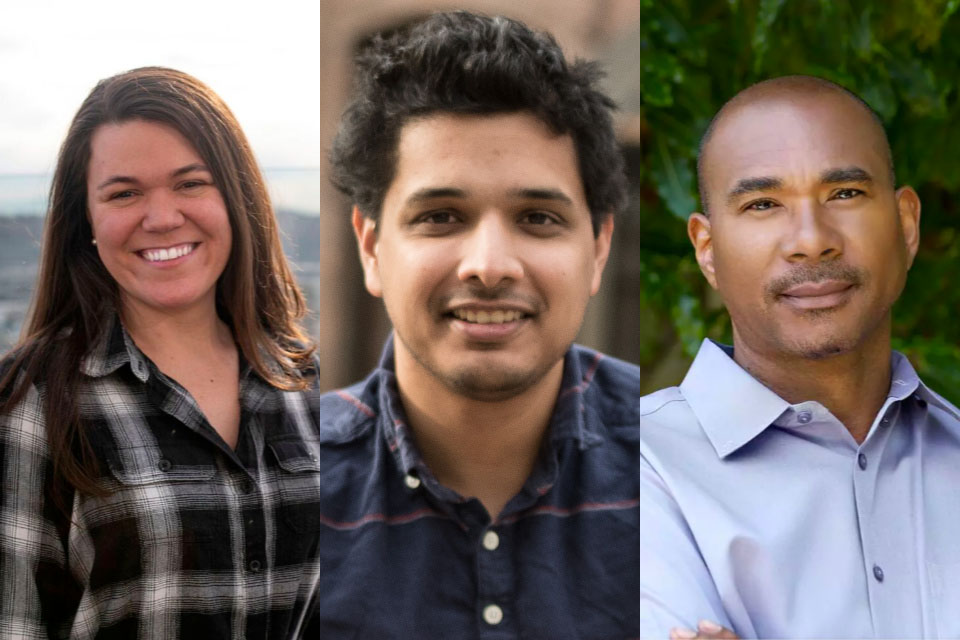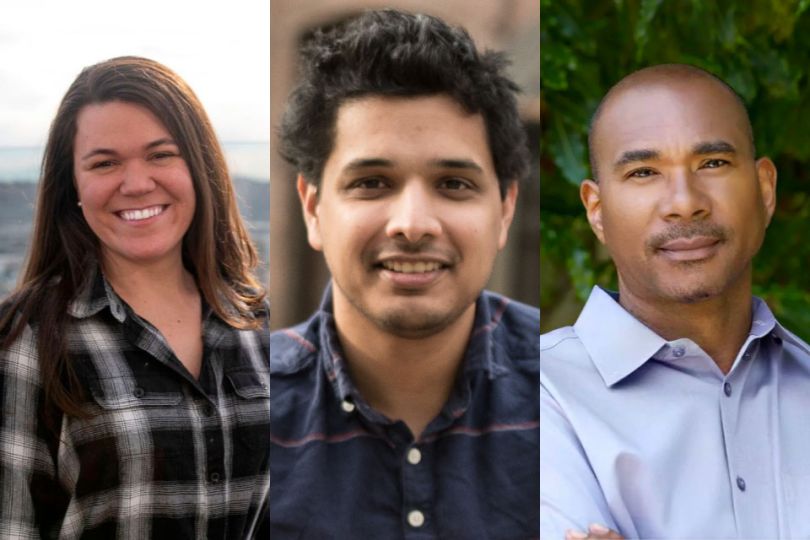 As 3D printing matures from a fringe hobby and makes its way into manufacturing plants in multiple industries, software that allows users to create and send blueprints to the printers has lagged behind. Over the last four years, Seattle-based Dyndrite has been steadily working away in Seattle and the Bay Area to become the missing link between manufacturers and their industrial-standard 3D printers.
The company just received a big vote of confidence to bridge that gap, announcing a little over $10 million in funding — the exact amount was not disclosed — led by Gradient Ventures, a Google venture fund focused on artificial intelligence.
"We are looking to accomplish in the 3D printer market what Adobe accomplished with the 2D printing market," Chief Marketing Officer Shawn Hopwood said in an interview with Built In Seattle. "We are looking to create a new platform, which brings new professionalism to this space."
Chief Scientist Laura Lurati, who previously worked as an applied mathematician at Boeing and a senior data scientist at Redfin, said Dyndrite has received a lot of interest from all corners of the 3D printing world.
"We are still pretty small and early in the development of all the capabilities in our roadmap," Lurati told Built In Seattle. "Our problem right now is that there are a lot of interesting problems we want to address. We want to do all of them, but you have to figure out what to do with the team you have — and then how to grow the best possible team to really expand your capabilities."
The technology behind the software is highly complex, but at its heart, Dyndrite's Additive Toolkit is based on its designed-from-scratch geometric modeling kernel, the name given to an underlying library of mathematical functions where users can design 3D shapes. Dyndrite says its kernel offers a massive leap forward from traditional STL files, the original format used in computer-aided design for around three decades.
Dyndrite says its technology is the first in the space to leverage graphics processing units, allowing it to represent all current geometry types and handle additive specific computations like lattices, supports and slice generation.
 
We're not quite a research space, but we're always on the edge of 3D printing development and looking for solutions to new problems."

The company was founded by Harshil Goel in 2015 while he was completing his master's degree in mechanical engineering at UC Berkeley. Though the company has only just entered its "beta" phase, Dyndrite is working with a number of original equipment manufacturers in the development of its technology. Last month, it revealed partnerships with manufacturers from a range of industries, including HP, NVIDIA, Renishaw, EOS and Aconity3D.
"We are working with these select partners who are willing to take a look at unfinished code," Hopwood said. "We've provided the product to customers early in the process so they can help guide the development and make sure that the features that they need are in there.
"We anticipate being in this 'beta' phase and slowly rolling the product out for roughly another year."
The company currently employs 15 people — including multiple Ph.D.'s, mathematicians and veteran engineers — in Seattle and the San Francisco Bay Area and plans to double in size by the end of 2019. 
"We're not quite a research space, but we're always on the edge of 3D printing development and looking for solutions to new problems," Lurati said. "So, it's important for us to bring in people who are OK with more open-ended problems and the ability to come up with some interesting solutions."