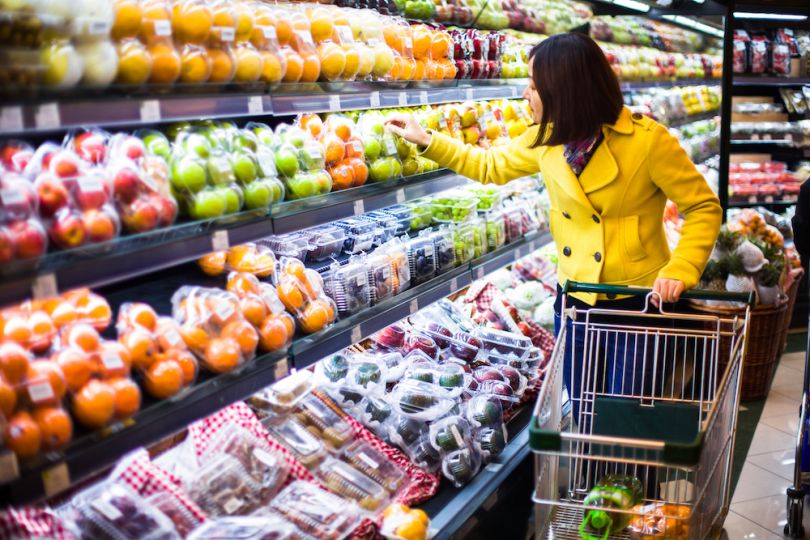 When Dumpling first launched, it was a platform for workers to vent and share their experiences. One of the the biggest takeaways for co-founder Joel Shapiro was that workers — especially shoppers for Instacart — were particularly frustrated by the gig economy.
That's when Dumpling switched gears and became a company that would help these on-demand shoppers run more like a small businesses. Dumpling aims to give professional shoppers the technology and tools they need to become more like independent entrepreneurs and less like contractors at the mercy of an app. And the Seattle-based site just raised $3 million dollars to keep it up, according to GeekWire.
On Dumpling's platform, shoppers are able to promote their business via their website and social media presence. Once customers download the app, they can compile a grocery list and place orders. Dumpling funds the grocer with the appropriate order amount and after the grocery shopping is complete, the client is charged and earnings are put directly back into the on-demand employee's bank account.
Dumpling shoppers set their own rates and delivery fees and are automatically paid a minimum of 10 percent tip, which customers can increase. 
Other apps consider shoppers basically interchangeable, but Dumpling is banking on a model that creates not only return customers but regulars.
"People love their mailman, dog walkers and babysitters. I want to foster that kind of relationship with my customers, especially for people who really value the importance of the connection of food and community," Wolfgang Eastman, a Dumpling personal shopper, said in a statement to GeekWire.
Dumpling believes that creating trust with clients is good for the bottom line. Trusting clients are more inclined to spend more or order specialty items like meats or avocados, because they are familiar with the person on the other end of the transaction, according to Shapiro on GeekWire.
The funding was led by Floodgate with participation from Fuel Capital, according to GeekWire.