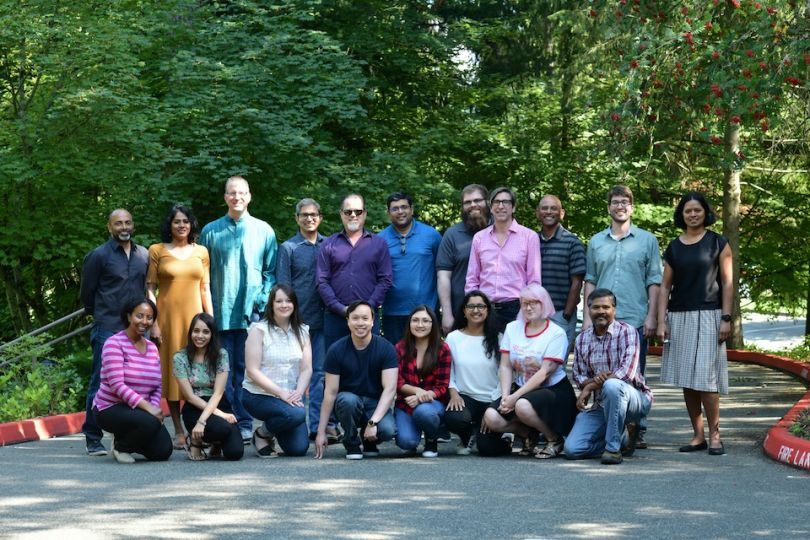 After retiring from a career spent as a software engineer, Sudheer Koneru started doing yoga. He got into meditation, regularly attending two-week long silent retreats. He eventually invested in a chain of integrated gym, spa, salon and yoga centers in India.
"It was probably, even today, one of the most high-end outlets in India," Koneru told Built In, adding that he invested for fun, but also because he felt passionate about promoting his new hobby. 
You have to do what you do best, and what I do best is to develop software."
The mission of the new business was to help others reach similar levels of awareness. But Koneru quickly realized his passion lay in developing the booking, marketing and management software he wanted to use to organize the seven locations of his new business. Koneru sold the wellness centers and worked on developing Zenoti, a health and wellness software platform he launched in 2010. 
"You have to do what you do best, and what I do best is to develop software," Koneru said. "I have to indulge in it."
Today, Zenoti raised $20 million in funding from Steadview Capital, with plans to expand its marketing and artificial intelligence tools, along with its presence in the United Kingdom. The announcement brings total investment in Zenoti to $91 million, making the Bellevue, Wash. firm one of the most funded tech companies in the Seattle area.
"A lot of brands are waking up to the fact that they need to redefine how consumers experience their salon," Koneru said. "Consumers don't compare their salon experience with other salons, they compare the experience with Uber, Starbucks, their daily life." 
Zenoti now counts some of the biggest players in the industry as clients, including Mario Tricoci and the spas at MGM Resorts. Today, Zenoti also announced that Hand & Stone Massage and Facial Spas intends to bring its approximately 400 locations in the U.S. and Canada on the platform.
In total, Zenoti has more than 1,000 companies using its platform with a combined 7,000 locations. 
Zenoti charges customers a monthly subscription fee — which generally costs $400 to $1,000 per store, depending on the modules used — along with a payment processing fee, and a 10 percent fee on revenue derived from its marketing tool.  
Koneru said he expects revenue to increase about 120 percent year over year, although he declined to provide specific revenue information. 
He said the U.S. represents the largest mature salon and spa industry in the world — comprising about 30 percent of the total industry — but that the U.K. represented the second-largest market, which is why Zenoti is looking overseas. The company recently opened an office in London, with the aim of attracting more local customers to the platform.
"We'll probably start going into other regions in Europe from the U.K.," Koneru added, estimating that Zenoti has about 350 employees globally, with 60 in Bellevue and 250 in India. The company aims to double its team in Bellevue following the funding.
Zenoti recently hired Guy Weismantel as its new senior vice president of marketing who, along with the growing team, will focus on helping fitness and salon customers better target consumer clients. Weismantel previously served as chief marketing officer of Pushpay, a mobile payment platform for nonprofit giving. 
Zenoti will also work to add touchless payments to the platform, and sharpen its artificial intelligence tool to better predict spa and salon customers' inventory needs, with the goal of providing a more uniform experience across locations.
While most people may not define retirement as running a 350-person business, Koneru said he feels compelled to spend his time developing software to make yoga classes better run and more accessible, which is what he said he does best. 
"I learned that life is a game you have to play, you were put here to play the game. You can't sit here, thinking the only reality is my consciousness," he said. "While that's true, the world around you is a game and you have to indulge in it."