Seattle tech is justly famous for its offices. Tech giants here put meeting rooms in treehouses, on-premise libraries and (how could you forget) globe-shaped greenhouses.
But while the Big Two tend to dominate the discussion around Seattle tech's most impressive offices, they're far from the only game in town. Here, we've lined up three of our favorite offices in the city, including a fast-growing Pioneer Square startup and a downtown tech office-turned-spaceship. We've also got a first look inside Expedia Group's much-hyped new headquarters, boasting green spaces, trails — and acres of beachfront. 
Psyched to check them out? So are we.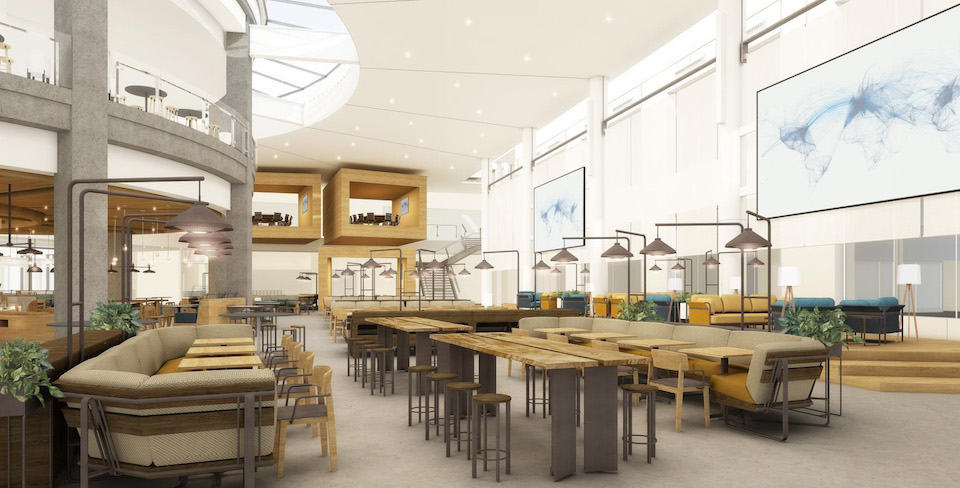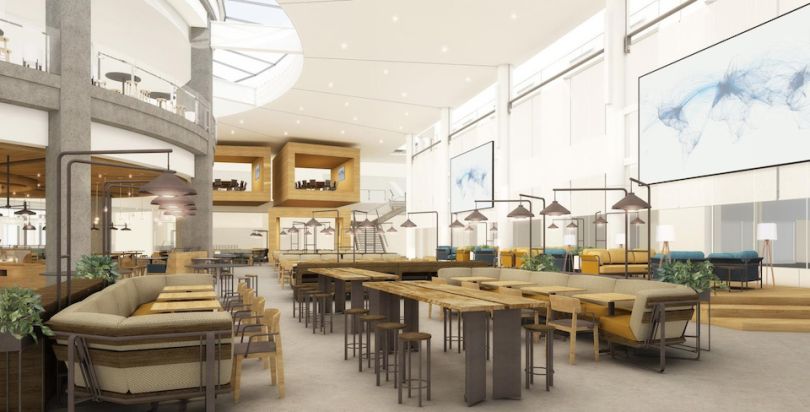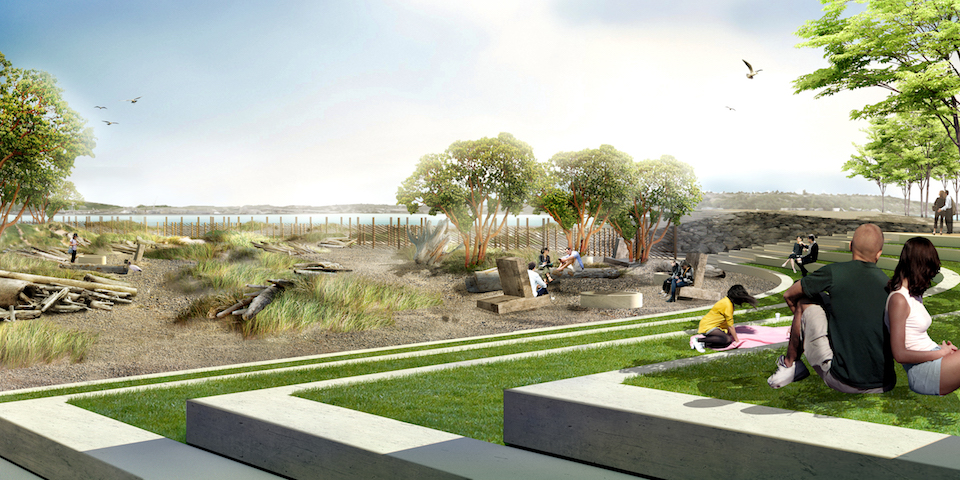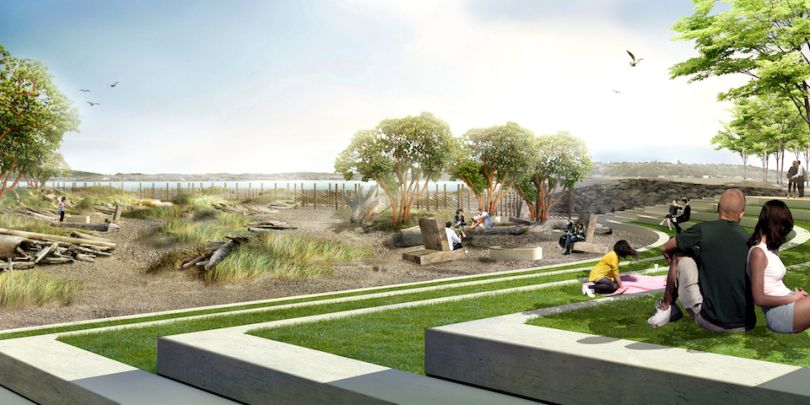 Along with its eponymous travel site, Expedia Group also powers Hotels.com, Vrbo, Egencia, trivago, HomeAway, Hotwire and plenty more. At the time of publication, Expedia Group was still headquartered in Bellevue — but not for much longer. In October the company officially moves into its massive new campus on 40 acres of Elliott Bay waterfront, just north of downtown Seattle.
Address: 1111 Expedia Group Way, Seattle.
These surroundings will serve as a constant source of inspiration for current and future employees..."
Favorite feature: Expedia Group's new campus is designed to evoke the company's favorite elements of travel — green spaces, multi-use trails, beachfront and impressive views of Puget Sound and the mountainous Olympic Peninsula beyond.
Quotable quote: "Truly one-of-a-kind, the 40-acre campus is surrounded by the natural environment," Vice President of Global Real Estate Mark Nagle said. "These surroundings will serve as a constant source of inspiration for current and future employees, who are committed to our purpose of bringing the world within reach."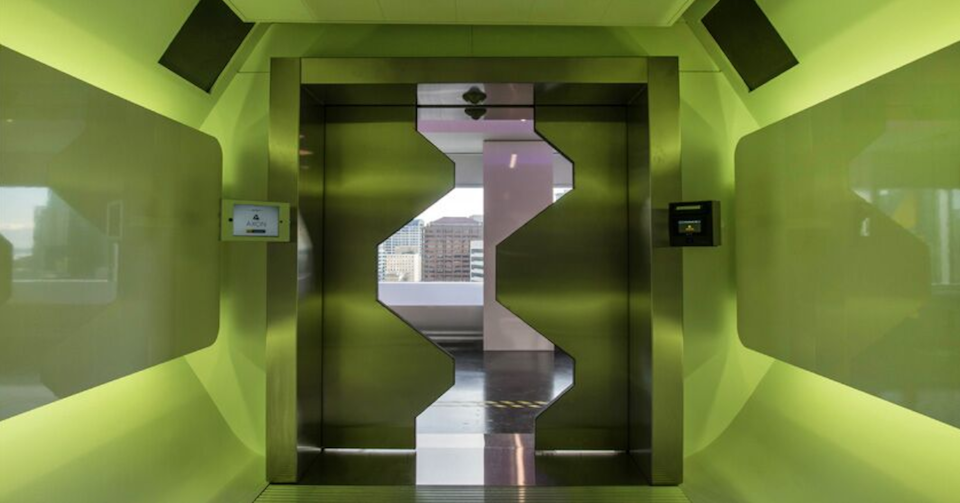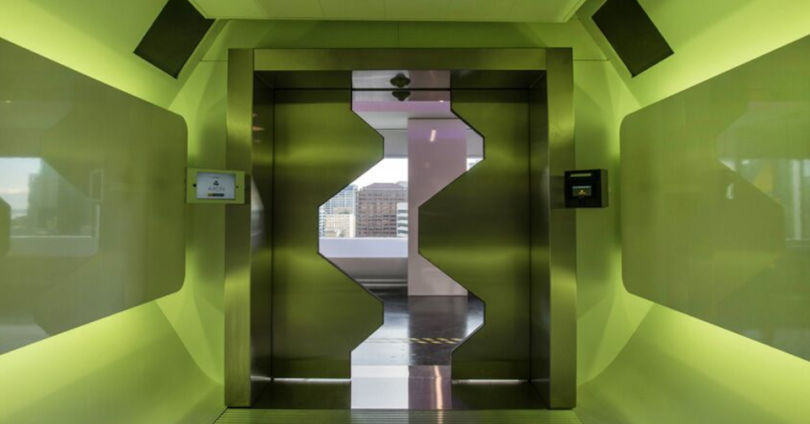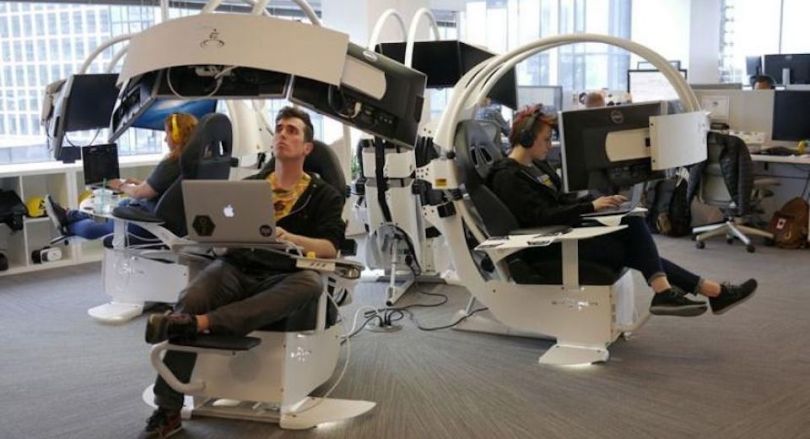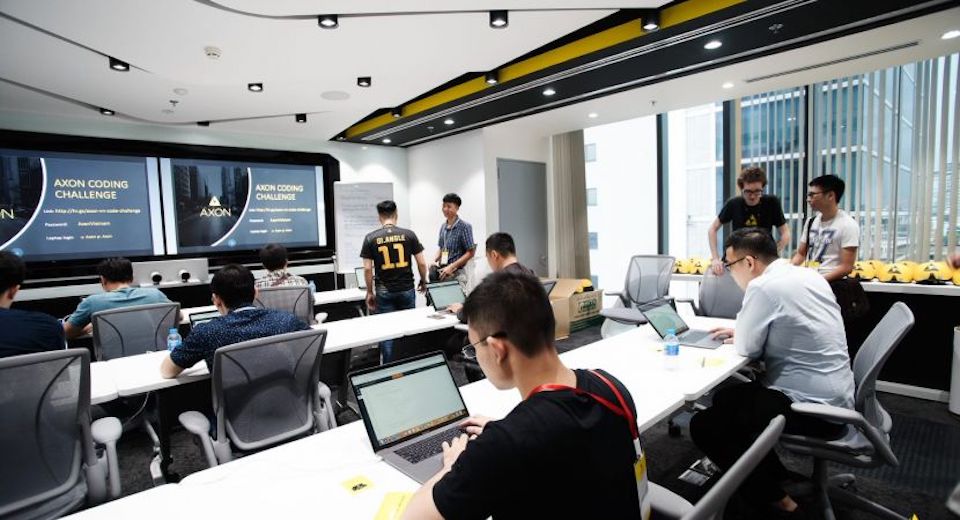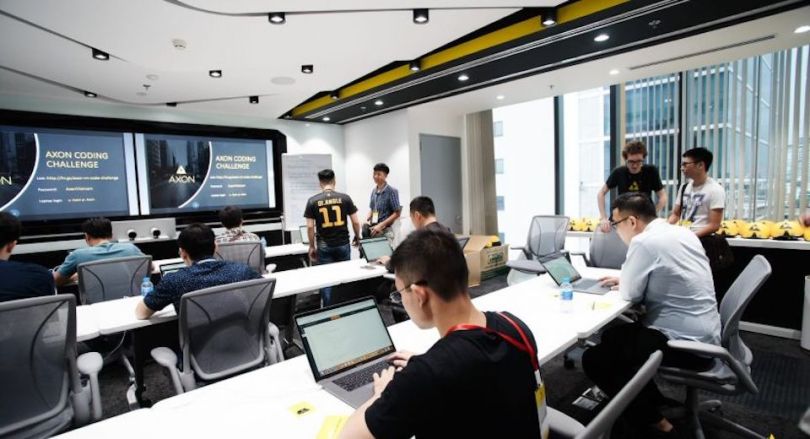 For those who prefer science fiction to the great outdoors, Axon has you covered. With "portal doors," "Matrix-style" seats and a generally futuristic style, Axon employees feel more like they're orbiting the Earth than suspended high above bustling — and public transit-rich — downtown. And as for the work itself, the company builds a range of hardware and software products designed to help protect police officers and the communities they serve.
Address: 1100 Olive Way, Seattle
When employees enter the Axon Seattle offices, they immediately feel like they've stepped into the future..."
Favorite feature: Axon employees love the futuristic portal door that opens into their office. Founder and CEO Rick Smith is an avid Star Wars fan — to the point that he pays to send employees to theaters every time the great saga continues — and sees great value in designing his company's workspace to mirror the sci-fi aesthetic. By entering through this portal, visitors and employees to Axon's Seattle office immediately feel like they have been catapulted into the future, ready to work on advanced public safety technology.
Quotable quote: "When employees enter the Axon Seattle offices, they immediately feel like they've stepped into the future: the white, clean lines of the furniture, sci-fi inspired lighting in elevator portals and kitchens and Matrix-style chairs inspire employees to feel like they are working on advanced technology — from space," PR and Communications Manager Carley Partridge said. "There is one traditionally designed room in the entire two-floor office space: a library filled with leather-bound books and mahogany chairs, tables and flooring. The idea of having this very traditional space is for when employees need time to reflect on the significance of what they are working on. They can 'come down to earth' and feel 'at home' before going back out into the spaceship, set to resume working on technology that will impact the world and save lives."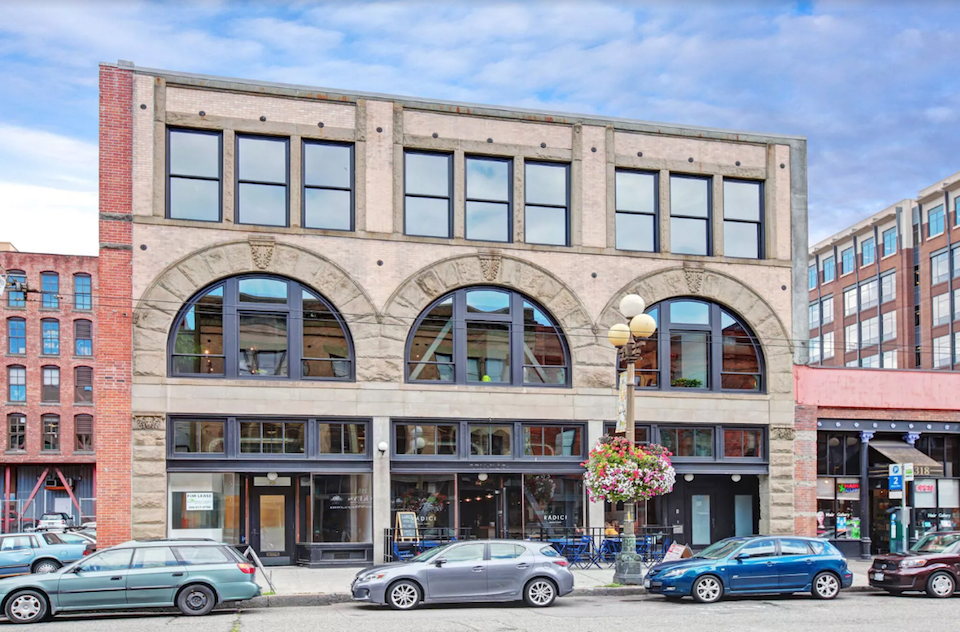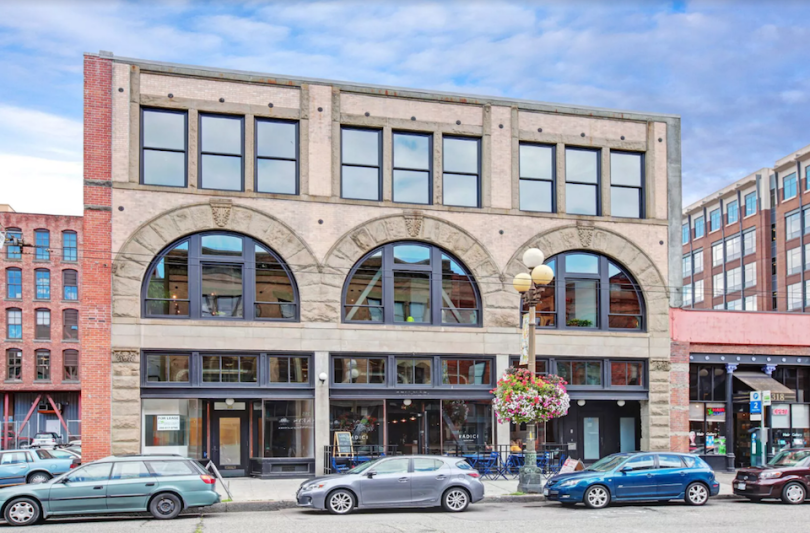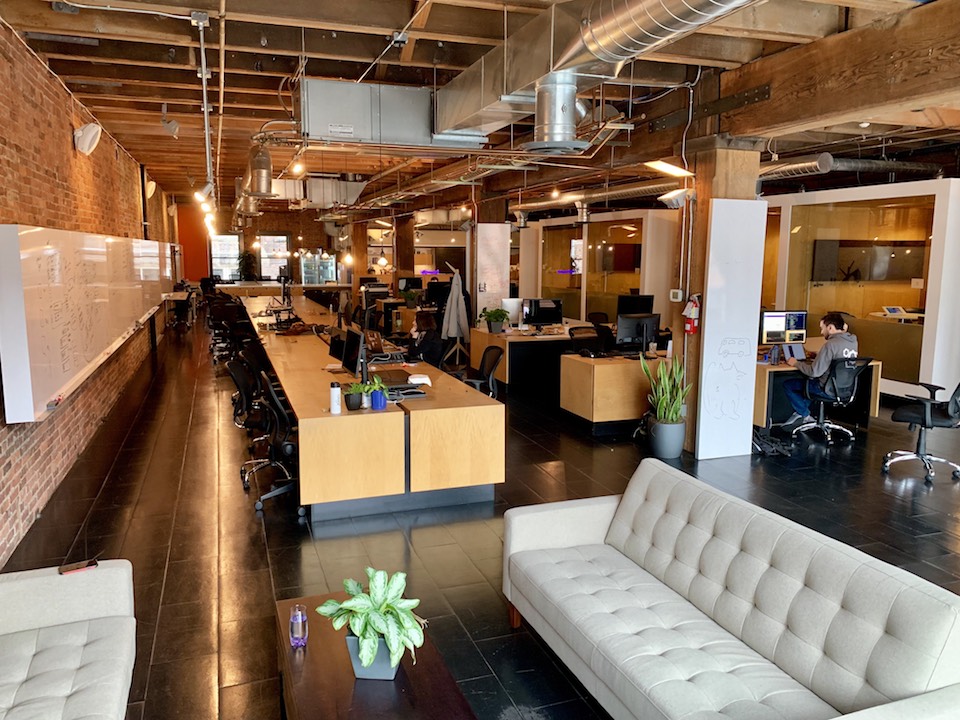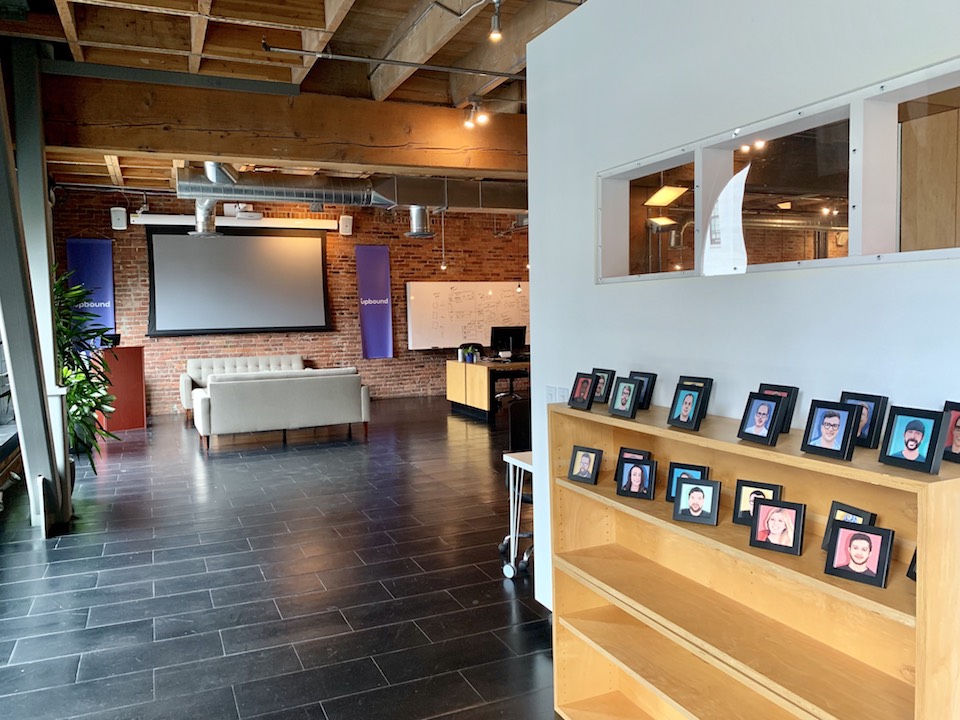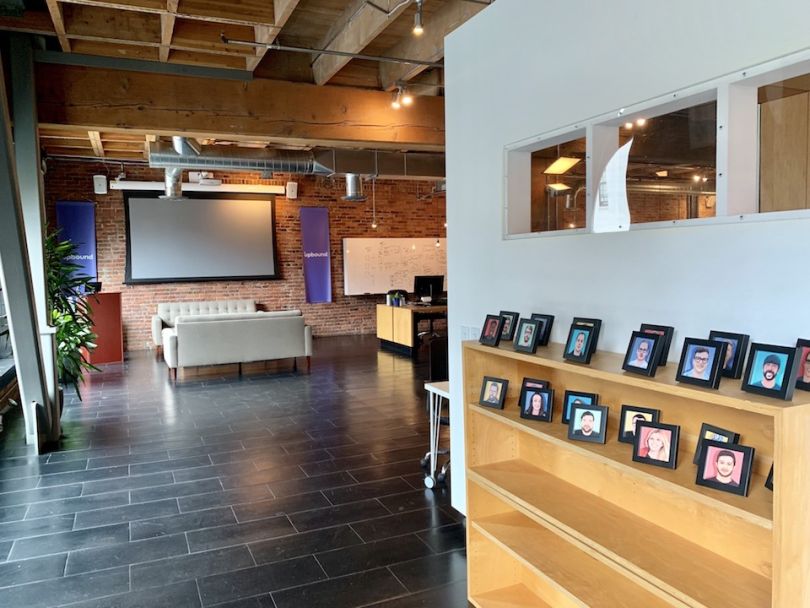 Even here, in the birthplace of AWS and tech's so-called "Cloud Capital," there is no one cloud to rule them all. To leverage the benefits of a multi-cloud world, Upbound helps businesses run, scale and optimize their services across multiple public and private cloud environments. Headquartered in a sleek Pioneer Square space, the Google-backed startup has plenty of room to grow — and plenty of opportunity for ambitious Seattle techies.
Address: 316 2nd Ave. S, Seattle
...Our environment reflects and encourages that inclusive, collaborative culture."
Favorite feature: Upbound loves its avatar wall. Evidence of the startup's deep collaboration shines throughout the office, and the first thing visitors see is all the employees together in avatar form. This gives everyone a sense of place and team — and employees love to see new avatars showing up all the time. As an open-source company, Upbound wants to make sure everyone is visually represented as one team — no matter where they live or how they work.
Quotable quote: "Upbounders can tap in from anywhere, whether remote or here in the office, and our environment reflects and encourages that inclusive, collaborative culture," Head of Recruiting Reilly Whiting said. "We bookended the space with our common areas: employees gravitate to the sofas by the massive half-moon lunette windows that have been a staple of the Moses Building since it was built in 1900, or the well-equipped kitchen and dining area. In between, we mix open-plan work areas with all-glass sound-proof pods that enable quiet time while staying connected to the team. Because we are all wired in, everyone meets through their computer so we can see every face. Upbound is constantly thinking of ways to scale remotely, while also appealing to the employee who wants to be in the office."