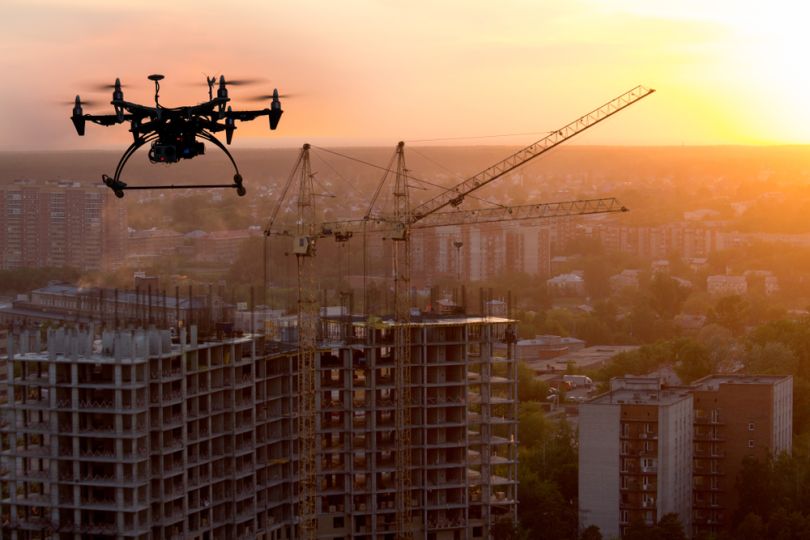 Got a hot take on drone technology? Get in line.
Drones spark debate wherever they pop up, and soon they'll be delivering stuff to our front porches. And the legal implications and technological roadblocks can be tough to navigate. 
For example: Drones may one day fly around our cities to perform safety inspections of public infrastructure. But how will law enforcement differentiate helpful drones from malevolent ones. Or, perhaps more practically, from birds?
Kirkland-based Echodyne makes radar products that solve drone security's avian problem — and that's the tip of the iceberg. The company announced Wednesday it secured $20 million in Series C funding from Bill Gates and other investors, including new investor Vanedge Capital. 
Echodyne is a spin-out from Bellevue-based invention incubator Intellectual Ventures, which has birthed several other companies that earned Gates' financial backing.
Echodyne uses metamaterials, or materials engineered to have properties not found in the natural world, to make radar systems and sensors. In this case, the metamaterials make for a flat-panel antenna that casts radar beams without any moving parts. 
Metamaterials are useful because engineers can manipulate their components to change the way the material interacts with electromagnetic waves. For instance, if a metamaterial was woven so tightly the magnetic waves in light could not fit through, the material would become invisible.
In addition to high-tech antennas, Echodyne also makes a proprietary radar software system, Acuity, that analyzes objects' flight patterns, sizes and Doppler signals — and effectively distinguishes drones from other flying things.
Echodyne's technology has proved useful for private companies and government organizations. This week, it delivered 100 of its EchoGuard surveillance radars to a "top tier defense supplier for mission-critical ground and airspace perimeter security deployments in the U.S. and overseas," according to a statement.
Its sensors may also provide one piece of the self-driving vehicle puzzle. 
Previous investors in Echodyne include Madrona Ventures, NEA, Vulcan Capital and Lux Capital. Its total funding sits at $64 million.