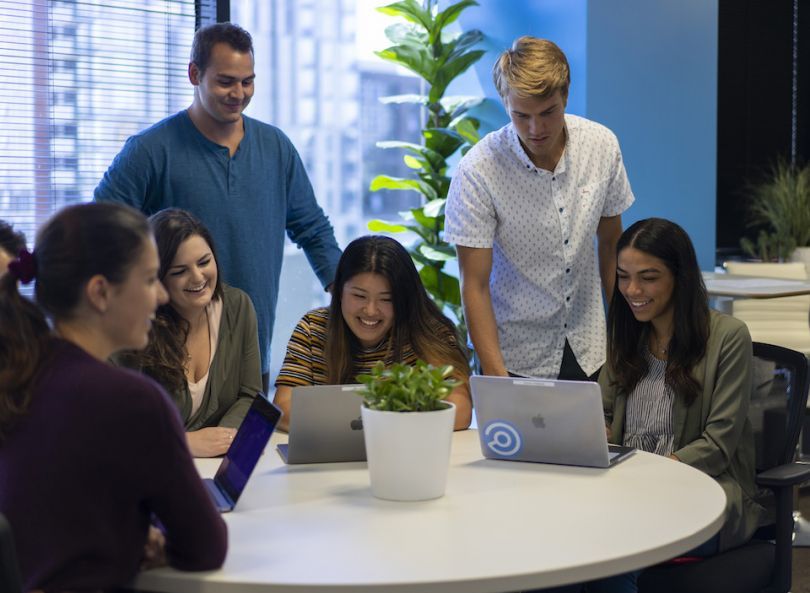 Compelling data and marketing content can be a salesperson's greatest asset — if they know exactly which piece of content to present to exactly which customer at exactly what moment.
Luckily, as artificial intelligence has gotten better at automating internal tasks and workflows, it's also gotten smarter about customer-facing interactions. A well-crafted machine learning model could, for example, analyze data about a prospect and use it to suggest a sales rep's next best move.
That's exactly what sales enablement software Highspot does, and investors are eager to get behind the growing segment, Highspot CEO Robert Wahbe told Geekwire.
The company announced Tuesday a $75 million funding round it's calling a Series D-1, which comes on the heels of a $60 million Series D in June. Its total funding is now more than $200 million. 
The most recent round came from existing investors ICONIQ Capital, Madrona Venture Group, OpenView, Salesforce Ventures and Sapphire Ventures. 
Highspot says it helps boost revenue by sifting through marketing content, case studies and historical data to suggest the best messaging for the moment and optimize each conversation with a sales prospect. It also provides analytics so sales and marketing departments can work better together. Its SmartPage product lets users build their own templates that pair content with guidance for reps.
The company sees 90 percent average monthly recurring usage, according to a statement. Its customers include Adobe, Dropbox, Siemens, Starbucks and Twitter.
The fresh cash from the Series D-1 will support Highspot's strong growth — the seven-year-old company's revenue has grown 3,172 percent since 2015, and its annual recurring revenue doubled in the past year.
The company quadrupled its global headcount, as well, from 100 last year to 400 now. It will move into a new, 55,000-square-foot Seattle waterfront headquarters this month at World Trade Center East and plans to continue hiring in Seattle, Wahbe told GeekWire.
While Highspot isn't yet profitable, Wahbe said it intends to follow the roadmap laid out by SaaS giants like Salesforce by becoming a category leader before reaching profitability and pursuing an initial public offering.