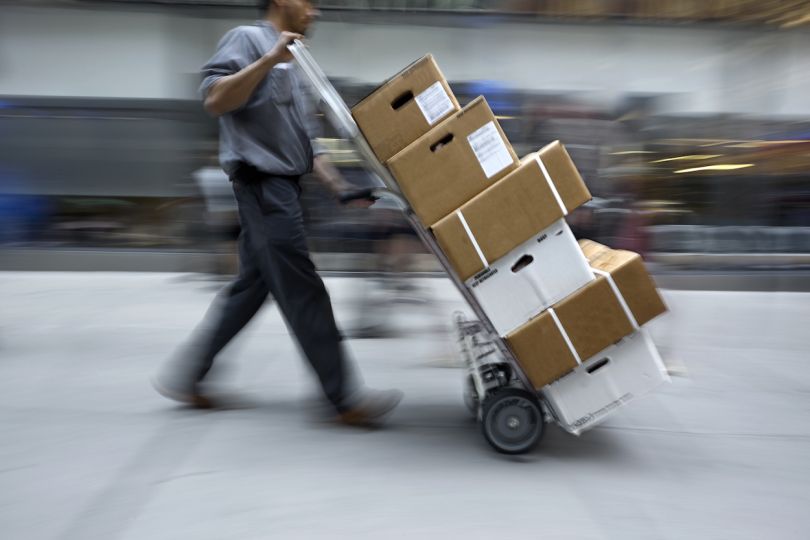 Cyber Monday sales hit more than $9 billion this year, but plenty of us still have holiday shopping left to do. How long you can put that off for depends a lot on where you're buying your presents.
This is an issue Shipium, a Seattle-based shipping startup, cares a lot about. Having landed a $2 million seed funding round, reported by GeekWire this week, they may be in a position to help.
The company's mission is to make two-day shipping "accessible to everyone's favorite companies — not just the big guys," according to its website. But its co-founders, Jason Murray and Mac Brown, have not spoken publicly about how they will use this recent funding.
Shipium's founders are e-commerce supply chain veterans. According to his LinkedIn profile, Murray spent almost 20 years at Amazon, where he most recently held the position of VP of retail systems and services. Brown, another early Amazon employee, was VP of supply chain and fulfillment software at Zulily for more than seven years.
The pair started Shipium together in 2019.
"Faster shipping is available for retailers of all sizes. Shipium enables you to provide fast shipping and accurate delivery promises to your customers regardless of your size or stage," Shipium said on its website. "You don't need robots, drones or 100 warehouses in order to make faster shipping a reality for your customers. Our software helps you merchandise the fast shipping that you could be delivering to customers today — and to make it even faster."
Murray told Geek Wire that the target market for Shipium is "anyone who is in e-commerce that isn't Amazon" but declined to go into more detail about how the company works specifically. However, he did say that the company is piloting with a startup in the direct-to-consumer fashion apparel segment and is having talks with a consumer electronics company.