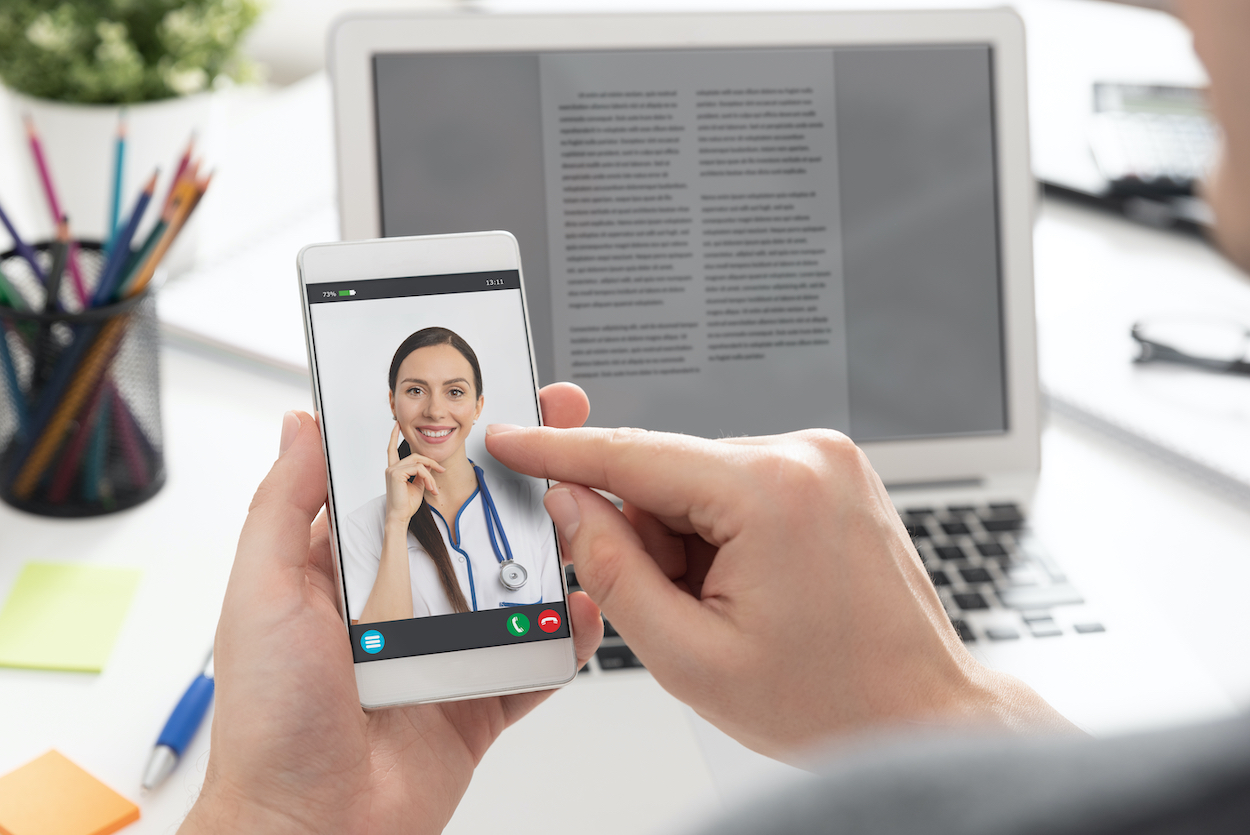 Seattle-based startup 98point6 announced Friday it raised $43 million in financing to expand its AI-enabled telemedicine platform. This round follows a $50 million Series C from 2018, bringing the company's total funding raised to $129 million.
98point6 aims to provide private, text-based doctor's visits via a mobile app. Patients fill out a profile with their personal information and coverage details and the platform's automated assistant asks a series of questions about the user's symptoms. According to VentureBeat, this chatbot uses natural language processing to understand both short phrases and longer, descriptive paragraphs. It also learns from each visit, gathering more relevant information each time it is used.
That information is then relayed to a licensed, board-certified doctor who can respond in-app via text and video and make diagnoses. At the end of each virtual consultation, patients get a personalized care plan outlining any necessary prescriptions or lab work. The platform also sends notifications when those prescriptions or lab results are ready.
Appointments can take place 24/7 on any Android and iOS device or web dashboard in all 50 states. The company also offers a variety of coverage options depending on the user's health insurance.
According to the company, traffic on 98point6's site has increased by more than 200 percent since the rapid spread of COVID-19 began in January, with coronavirus-related concerns accounting for about 40 percent of the visits. To meet this demand, the company says it will use this funding to triple the size of its physician team by the end of April. It will also be launching a new patient dashboard specifically for the COVID-19 pandemic so patients can track average wait times and stay informed on the virus.
"Virtual care plays an important part in enabling self-quarantine and physical distancing to help flatten the curve and slow the spread of COVID-19," Dr. Brad Younggren, the chief medical officer at 98point6, said in a statement. "We applaud the selfless and tireless efforts of the entire medical community, especially those on the front line risking their own health and safety to treat patients. At 98point6, we will continue working side-by-side with our partners to respond as market needs evolve, and we're as committed as ever to bringing accessible, quality care to patients across the country."