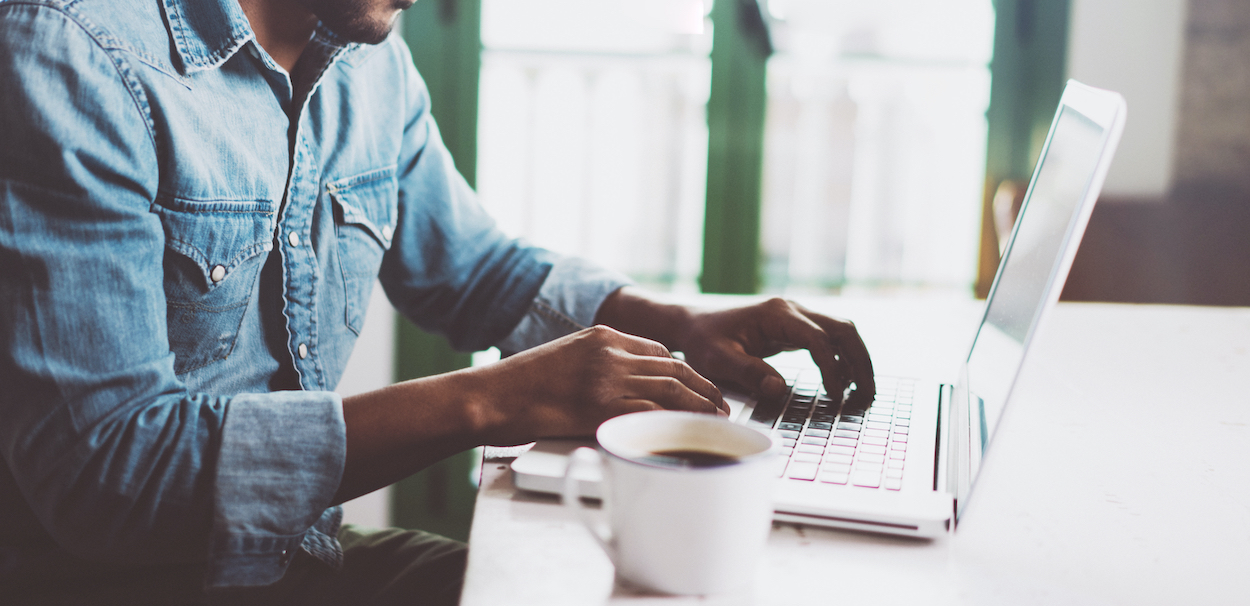 This week, Seattle's Office of Economic Development formally launched the Digital Bridge program, providing laptops and broadband connectivity to low-income residents in an effort to curb the longstanding economic and digital divides that have been exacerbated by the COVID-19 pandemic.
"This has been an ongoing conversation," Nancy Yamamoto, OED's workforce development director, told Built In. "We at the Office of Economic Development have been thinking about the importance of digital skills and the need to find a coherent way to measure digital literacy and give people foundational skills that are needed in the labor market.... The thing that might have spurred this was really the pandemic and the changing environment in which we find ourselves."
Education and career resources found in places like Seattle's public library and workforce sites are no longer available in the same way due to citywide lockdowns, and the resources that do exist are moving online. But if you don't have a computer or Wi-Fi, where does that leave you? That is where the Digital Bridge comes in. In the two weeks since the initiative began, Seattle has been able to distribute about 20 of the 200 refurbished laptops it has acquired thanks to a partnership with Comcast and InterConnection, which is also providing ongoing IT support.
"We're being really intentional around not just laying another layer of bureaucracy onto the distribution, but thinking about how we streamline access," Yamamoto added. "In addition to the partnership, it's kind of a new way of distributing services."
The program isn't just supplying the hardware needed to reach those services. It is also providing its own virtual jobs training through a partnership with the Seattle Jobs Initiative. So far, participants have been given access to SJI's Intro to Healthcare Apprenticeships program, but Ryan Davis, executive director at SJI, says that, as they distribute more laptops and hotspots, they will be able to offer more programs going forward.
"One of our next potential steps is partnering with the Millionaire Club Charity that supports individuals facing homelessness in Belltown," Davis told Built In. "They actually can act as a temporary employment agency, which can be a great bridge for an individual who might have been disconnected from the labor market. Not only will the technology be able to help people access learning resources, but also be able to use the technology to find jobs. Even if they are temporary gig jobs, this will help that person be able to build up an employment history that will, hopefully, lead on to a sustainable wage job as they move along the pathway."
Indeed, part of the goal of the Digital Bridge program is to nurture the city's homegrown talent. Because Seattle is already one of leading tech markets in the country, the program's leaders believe local companies should recognize the potential their own neighbors have to make it even better.
"As our tech sector continues to grow and blossom, we need to turn our backyard into the first recruiting ground for the technology companies," Davis said. "[We need to see] our communities — particularly communities that have traditionally been marginalized — not as someone that needs a handout, but rather a wealth of talent and capacity to be able to help those companies grow."
Right now, 100 percent of this program's participants are people of color, 95 percent of whom are Black or African American, while 30 percent are either refugees or resident immigrants. Plus, about a third of participants are between the ages of 18 and 24 and a quarter are housing insecure. These demographics speak to the much larger opportunities gap, which is often determined by where you're from and the resources available there — whether that be as a refugee from Somalia or a lifelong Seattle resident. Hopefully, the Digital Bridge program will change that too.
"Many of our refugees, for example, may have gone country to country before they were able to come to the United States. That doesn't mean that they don't bring exceptional skills and talents to add to our economy, but they just may not have had the opportunity to build on those digital skills," David Keyes, the digital equity program director at Seattle IT, told Built In. Seattle IT is another of the effort's partnering organizations.
"Even among individuals here, depending on which high school you went to or which school system you attended, which is based on your  ZIP code, there's a huge variance in how much access you got to digital technologies," Keyes continued. "If we're really going to address those structural inequities, we need to focus on providing those opportunities that maybe other people were more fortunate to get access to."
To be clear, this is still a pilot program. Whether Digital Bridge lives up to its expectations remains to be seen. To help track its impact, a fifth partner, Technology and Social Change Group (TASCHA), has been given a research grant from the University of Washington's Population Health Initiative to evaluate the program and provide the insight needed to know whether a similar campaign can work at a larger scale down the road.
In a way, though, Davis says the program has already done its job in closing the "aspiration gap" among participating Seattle residents, which is no small deed considering just how hard the city has been hit by the pandemic.
"Once they receive a laptop and digital access, it completely changes what is possible, it just unlocks so many different opportunities. Even before starting any kind of learning environment" Davis said. "It's empowering to be able to do that."