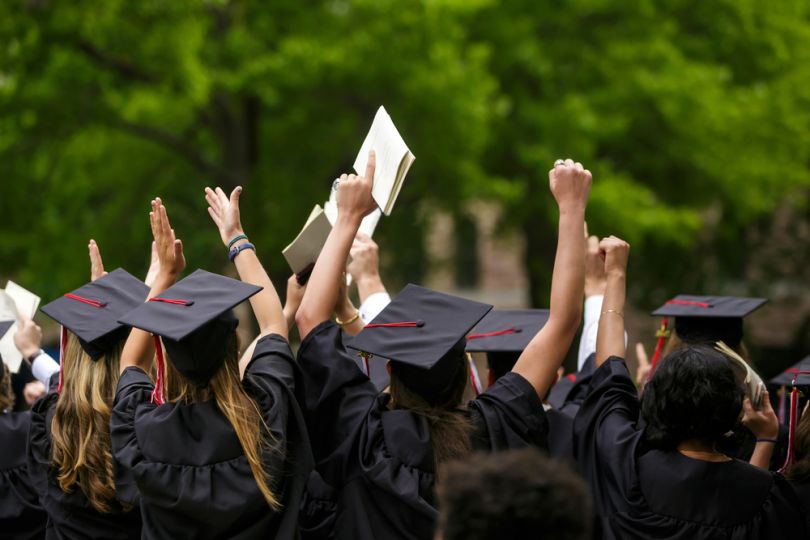 Getting that first job out of college can be difficult. Without a lot of professional experience to reference, it can be hard to communicate in a resume what makes you a qualified job candidate. Countless recent grads get passed over because of this, despite the fact that many would do well in the jobs they're applying for.
AstrumU launched to help employers figure out the value of a college education when vetting applicants. On Tuesday, the Kirkland-based company also announced that it raised $7.65 million in a Series A funding round.
The company has created a platform that takes in data from colleges and employers to predict how courses, extracurriculars and skills affect career outcomes. Students are assigned a "Learner Score" based on these assessments, which can help universities understand how their education translates into job success. It can also help employers understand things their top-performing employees have in common with their education, and use that information to pick out top candidates for job openings.
Although the traditional school of thought is that a student's major is the best indicator of their success in their field, research shows that people can succeed in a career that is very different that what they studied.
"There is no one-size-fits-all approach. We see liberal arts majors thriving in tech jobs and philosophy majors translating their skills into finance. AstrumU is enabling institutions to take the false dichotomy of skills vs. degrees head on," Doug Girod, chancellor of the University of Kansas, said in a statement. "It enables employers to broaden their search for talent. But it is also shedding light on the surprising ways that college prepares us for the world of work, often through experiences that would never show up in a resume, transcript or test scores."
This new Series A round brings the company's total funding to $13.2 million.
"Employers know that talent isn't dictated by where you went to school, and pedigree isn't a good proxy for potential, but they don't always know where to find the skills they are looking for, excluding many qualified graduates as a result," AstrumU CEO and founder Adam Wray said in a statement. "This is about providing employers with trusted insights into who college graduates are in ways that go well beyond the college transcript or a resume. It's about leveling the playing field by helping students — and colleges — translate their experience into an incredibly dynamic world of work."