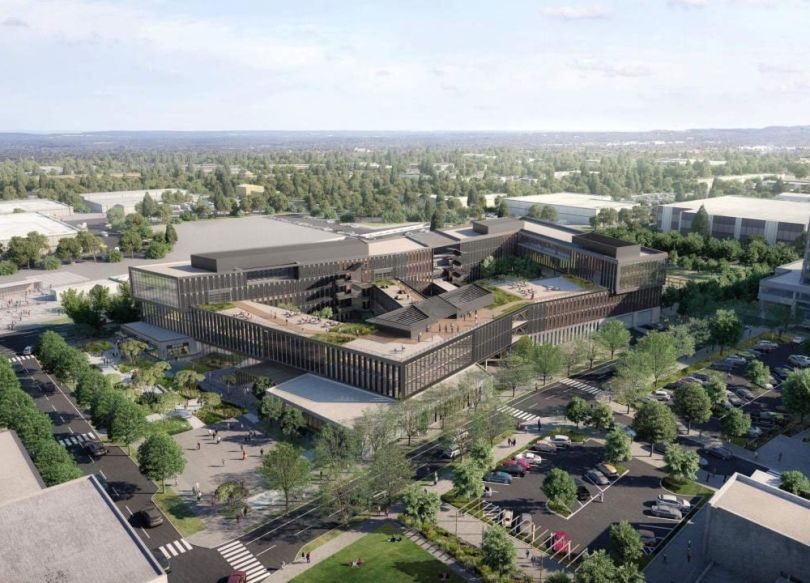 In 2016, outdoor lifestyle retailer REI announced that it was moving its headquarters from Kent to a 400,000-square-foot campus in Bellevue. The move-in date was set for 2020.
At the time, there was no way that REI would've known what 2020 would have in store for the company and retail in general. Needless to say, the COVID-19 pandemic threw a huge wrench into REI's plans.
Earlier this year, REI announced that it was abandoning its plans to move into the Bellevue HQ, and instead opting for a distributed work model that prioritizes remote work. But since the company invested so much time and money into the building of this HQ, it had a lot riding on the sale of the property. Now it's ready to reveal the buyer.
On Monday, REI announced that it completed the sale of its mega campus to none other than social media giant Facebook. The company said that the purchase price was $390 million, which represents a positive return on REI's investment into building the campus.
The $390 million sale price includes the nearly $368 million Facebook paid for the massive campus and six acres of land. The remaining $22 million is what Wright Runstad & Company and Shorenstein Properties paid REI for two acres of undeveloped land.
REI said it will use this influx of capital to invest in its customer-facing innovations, nonprofit partners and carbon reduction goals. In addition, both Facebook and REI will donate $1 million each to the Eastrail — a 42-mile trail on the east side of Lake Washington.
The fact that Facebook is purchasing the REI campus is especially noteworthy because CEO Mark Zuckerberg said earlier this year that the company will lean heavily into remote work in the future, with up to half of the company working remotely in the next five to 10 years.
Nonetheless, the company is saying that the campus will be home to about 2,300 Facebook employees and is slated to open later this year, according to GeekWire.
Facebook also opened a 196,000-square-foot office in Seattle last year, with several other offices in the Seattle region. So adding a 400,000-square-foot campus to its property portfolio may seem like more than enough space, but the social network employs over 5,000 people in the area.