For many, taking a walk around the neighborhood after work or outdoor social distancing with friends and family at a park has helped them get through the past six months of the pandemic. 
Now, the sun is setting before 5 p.m. and in many parts of the country, the weather is starting to dip toward freezing temperatures. According to Psychology Today, seasonal affective disorder (SAD) affects around 10 million Americans every year. Factor in a pandemic that shows no sign of slowing down, and it's never been more important for people to take care of their mental health while they're forced to spend more time inside.
That's why companies are preparing for winter. With all of the forces currently at play, one local fintech company, PitchBook, has rolled out new measures to support its employees' mental health during this uncertain time, such as company-wide mental health days, free access to a mental health application and a wellness stipend. 
"We're continuing to evolve and learn from this experience," Rod Diefendorf, COO of PitchBook, said. "We've successfully navigated 2020 by supporting each other and listening to our employees' needs. As we close out the year, we'll continue to prioritize our employees' health, wellness and safety, and proactively identify new ways to support our team."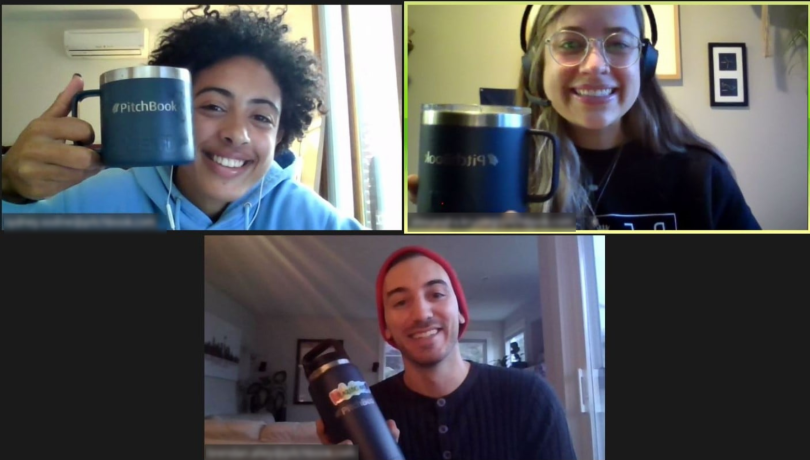 PitchBook is a fintech company in Seattle that provides comprehensive data and analysis on the capital markets to help professionals find opportunities. To help support its employees' mental health, Diefendorf said it is offering mental health days and encouraging open dialogue around how everyone is doing.
As a socially distanced winter approaches, what perks or benefits will your company offer to support employee mental health?
One of the most impactful ways we've helped promote well-being has been designating several company-wide mental health days, where we ask all of our employees to take the day off to relax and recharge. We also understand the importance of greater flexibility. We updated our sabbatical and family leave policies to provide the extra time away to support the health and happiness of our employees and their families.
Recently, we also started offering a wellness stipend. Team members have used the stipend toward things like Peloton, fitness subscriptions and home office enhancements, like a light therapy desk lamp or sound machine. Other ways we support mental health and wellness are through services like Whil, a wellness application that has courses on meditation, calming anxiety and boosting physical well-being. It's free to all PitchBook employees. In addition to that, we have an employee assistance program, a no-cost, confidential, 24/7 assistance program that supports employees who are experiencing stress or challenges in their personal life.
How are you preparing your managers to support the mental health of their direct reports and recognize if or when those employees are struggling?
Prior to the pandemic, all managers and soon-to-be managers underwent a comprehensive introduction to management course, which covered topics like understanding how to navigate changing relationships, developing leadership skills, identifying and improving communication skills and developing listening skills. Throughout the pandemic, this foundational training has empowered our managers to maintain strong connections with their teams and quickly spot situations that require intervention.  
Additionally, in response to the pandemic, our people development team has expanded our training offerings to address remote work complexities.
When discussing mental health as a company, how do you create a sense of psychological safety and encourage people to speak up if they need support?
We offer several channels to support open dialogues on mental health, including a weekly survey to gauge employees' well-being, stress levels and challenges. PitchBook's people team monitors these responses and attempts to reach out to employees dealing with significant challenges. 
...it is also important that we support open dialogues surrounding the recent civil unrest.''
Another channel we leverage is our bi-weekly live streams with myself and our CEO, John Gabbert, where we provide business updates, discuss our own experiences working remotely and answer employee questions.
In addition to addressing stressors and mental health concerns associated with the pandemic, it is also important that we support open dialogues surrounding the recent civil unrest. We offer multiple employee resource groups such as PB All In, an employee-driven diversity, equity and inclusion initiative aimed to foster a diverse, active and engaged culture of inclusion. Employees regularly meet to explore topics presented by guest speakers, TED Talks and company leaders, and discuss ways to implement ideas within PitchBook.