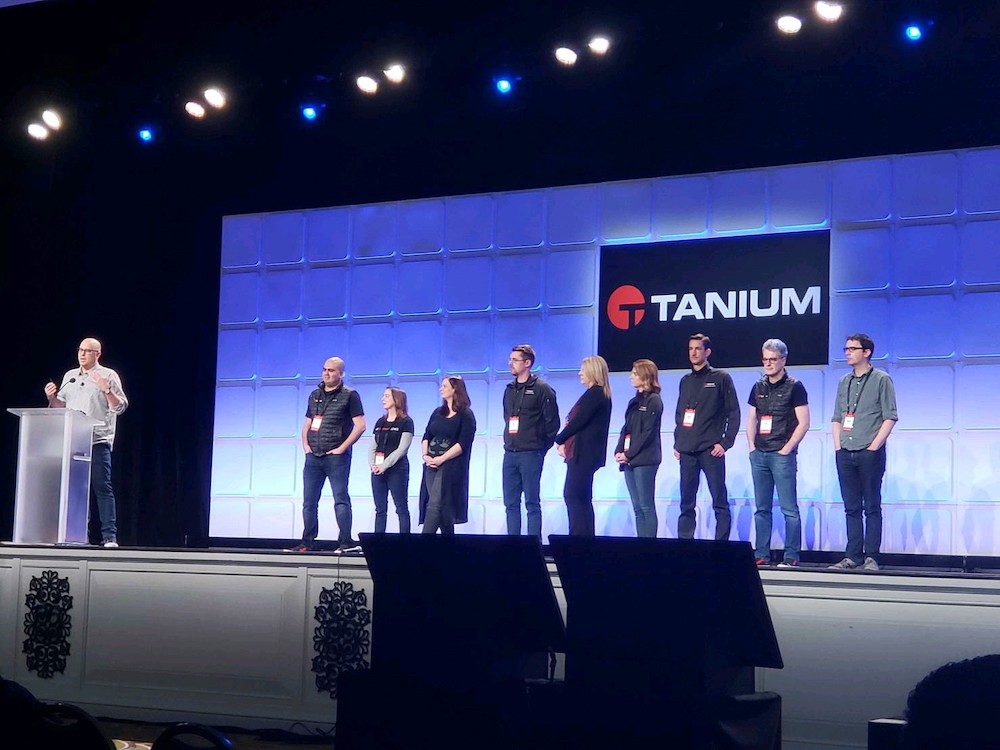 Tanium officially became a Puget Sound company just last month, when it moved its headquarters from the San Francisco Bay Area to Kirkland. But already, the company is proving itself as one of the region's hot cybersecurity companies.
On Thursday, Tanium announced the close of $150 million in new funding from the Ontario Teachers' Pension Plan Board, an organization that invests in disruptive technology companies.
Tanium helps IT teams secure their networks and systems by providing cybersecurity solutions that offer protection at the endpoint. A significant number of systemwide hacks occur because access is gained to a single vulnerable server, workstation or computer that's connected to a larger network. Tanium's cloud-based product provides real-time monitoring across all devices on the edge, in order to prevent this type of hack from happening.
"The recent escalation in the sophistication of cyber attacks is a stark reminder that all organizations are vulnerable," Tanium CEO and co-founder Orion Hindawi said in a statement. "This investment from a savvy and highly strategic investor like TIP underlines the huge market opportunity around endpoint management and security and provides us with a thoughtful partner that shares our commitment to helping customers of all shapes and sizes manage and secure their operations."
This new funding is the culmination of a strong year for Tanium. In 2020, the company announced major partnerships with Salesforce, Google Cloud and IBM Cloud. The company also launched its Tanium as a Service product, and added former Ford Motor Company CEO Mark Fields and former Accenture executive chairman David Rowland to its board of directors.
Not to mention the company's HQ move to Seattle. Father and son co-founders David Hindawi and Orion Hindawi left the Bay Area for the same reason many people are leaving San Francisco and Silicon Valley this past year — high cost of living, overcrowdedness and the shift to remote work caused by the pandemic
Tanium's employees are still working remotely due to the pandemic, so they have yet to move into their new Kirkland HQ. But once they do, Hindawi believes they'll gain access to a strong pool of Seattle talent.
"I actually don't think there's any stronger pool of engineering talent globally than there is here," Hindawi said in an interview with GeekWire. "So, yeah, absolutely I expect that we're going to be hiring a good number of engineers and relatively quickly."
This new funding could help the transplant company establish new roots in the area, and grow further as a business.