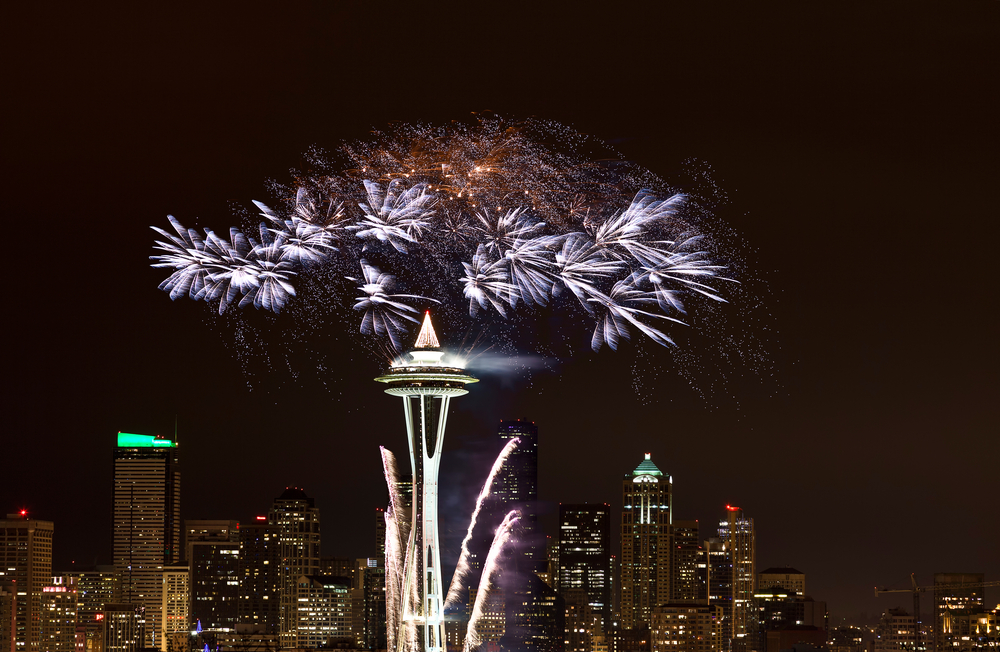 While the tech industry has been steadily growing over the past few years, that growth exploded in 2020. That's because tech solved many of the problems that the COVID-19 pandemic brought. Can't go to the office? Zoom and Microsoft Teams to the rescue. Restaurant closed for in-person dining? Grubhub and DoorDash can help them deliver meals. Doctor's office overcrowded? Talk to one virtually through a telehealth platform.
As a result, many tech companies seized on this momentum by raising new rounds of funding. New funding is often used to help grow in order to capitalize on demand, so it can be used as a metric to see which companies are being met with success. That's why Built In is going back and seeing which Seattle tech companies raised the most funding in 2020, because these companies may be the ones to watch in the upcoming years.
Below are the companies that led the way in new funding announced in 2020.
#10 (tied). $50 million, June 16
Outreach has been the go-to sales enablement platform for years, allowing sales teams to sign more deals and meet new quotas. The company became one of Seattle's tech unicorns in 2019 after raising its $114 million Series E funding round, but it continued that growth by raising a $50 million Series F in June. During this time, the company doubled its employee headcount to 600 people and moved into a new headquarters. The new funding round sets Outreach up for further growth, and the company is hiring for dozens of roles.
#10 (tied). $50 million, November 19
In November, Stackline announced that Goldman Sachs invested $50 million into its Series A. The company was founded in 2014 to create successful e-commerce strategies for brands that sell on third-party marketplaces like Amazon. E-commerce saw a boost in 2020 because of the pandemic, which means more brands are turning to companies like Stackline in order to iron out their e-commerce presence. As of November, it had over 2,000 brands using its product.
#9. $50.5 million, May 26
DefinedCrowd has gathered a crowdsourced database that it uses to train AI smart assistants. Since AI gets better with the more data you put into it, numerous companies —including Mastercard and BMW — use DefinedCrowd to train their algorithms. With a solid customer base, the company raised a $50.5 million Series B in May to continue its growth. The company says that this funding round was the largest Series B for a women-led AI company in the country.
#8. $70 million, December 1
While e-commerce removed the need for many brick-and-mortar stores, brands still need warehouses to put all that stuff and a fulfillment center to process and ship orders. That's why Flexe created an online marketplace for on-demand warehouses, which gives companies a place to store and process all their products. Flexe's platform was a boon for the many companies that had to figure out their e-commerce strategy this year and needed access to warehouse space. As a result, the company raised a $70 million Series C funding round, which it planned to use to invest in its technology and hire more people.
#7. $85 million, July 29
Remitly raised an $85 million funding round in July, a year after its $135 million Series E. The fintech startup builds digital solutions for remittance, which is when a foreign worker sends money back to a person in their home country. Remittance is fairly common across the world, which is why it's a $600 billion industry. By building tools for this process, Remitly grew to a valuation of $1.5 billion.
#6. $115 million, August 25 and December 28
Kymeta builds hardware that allows internet connection via satellite, and with several companies using satellites to bring internet access to more regions of the world, the company's products are growing in demand. The company raised two big funding rounds this year, one $85 million round in August and a separate $30 million investment in December. Bill Gates led the August funding round, and has been an investor in Kymeta since the company's launch in 2012.
#5 (tied). $120 million, July 14
Auth0 was valued at almost $2 billion after raising $120 million in funding in July. The company has raised $330 million in funding so far. Auth0 creates authentication solutions that verify a user's identity across their various online accounts. Thousands of companies and tens of millions of people use the startup's services, which altogether account for billions of login transactions every month.
#5 (tied). $120 million, March 25
In March, online marketplace OfferUp raised a $120 million investment round and announced its merger with its competitor letgo. These two companies allow people to sell their valuable stuff or buy what other people are selling. If you go on the OfferUp website you'll see everything from furniture, to clothes, toys, electronics, cars and more. At the time of this funding, OfferUp and letgo had over 20 million monthly active users combined.
#3. $125 million, July 16
Qumulo reached unicorn status this year after a $125 million Series E funding round valued the company at over $1.2 billion. The cloud storage company saw a boost this year as remote work forced more companies to store their data on the cloud. As a result, Qumulo has been hiring more employees to grow the company.
#2. $160 million, December 15
2020 seems to be the year of the Seattle unicorn, after Zenoti became yet another company to pass the $1 billion valuation. Zenoti raised $160 million in December, which brought the company's total funding raised to $250 million. The company has built a cloud-based management platform for spas, salons and so on. Through the Zenoti platform, these businesses can allow customers to book appointments, set up marketing campaigns, allow customer reviews and more. These tech tools allow spas and salons to operate in the modern age, but also help immensely during restrictions due to the pandemic.
#1. $161 million, April 3 and October 15
Fittingly, the top funded Seattle tech company of 2020 is telehealth startup 98point6. The company has created a platform that allows patients to consult with their doctors around the clock via text — an especially useful tool during a global health crisis. Because of this, 98point6 was able to raise two large funding rounds. It raised $43 million in a financing round in April, and then closed a $118 Series E round in October. Now that 98point6 has shown just how valuable its healthtech platform is, it hopes to use its new funding to invest in R&D and grow its company.
Funding data is compiled from SEC filings, press releases, confirmed news reports and other public databases. Funding includes venture capital and private equity announced during 2020, but excludes acquisitions and debt financing in most cases.