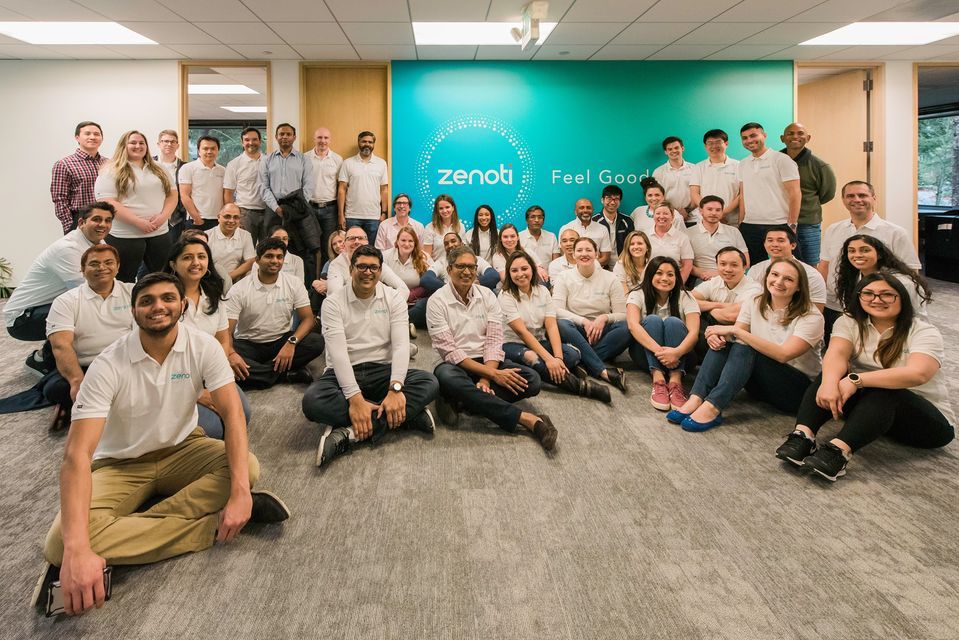 Bellevue-based startup Zenoti has become the latest unicorn in the Seattle area. On Tuesday, the company announced the closing of its $160 million Series D, which was led by Advent International. This brings the company's total capital raised to $250 million, and puts the company's valuation over $1 billion.
Zenoti creates cloud-based software solutions for the beauty and wellness industry. These solutions allow spas, salons and similar businesses to do things like accept online booking, allow customers to check in and check out, process automatic payments, send marketing communications to clients, show customer ratings and so on.
Modern customers have come to expect these sort of services from most businesses. But unless a spa or salon has a team of in-house software developers, it has to rely on a company like Zenoti to make this possible.
Zenoti's touchless and tech-enabled solutions helped it grow 100 percent year-over-year in 2020. The company now provides its software solutions to over 12,000 businesses across 50 countries. Some of these businesses include brands like European Wax Center, Hand & Stone, Massage Heights and Toni&Guy.
Built In spoke with Zenoti CEO Sudheer Koneru last year after the company raised a $20 million round. Koneru, a former software engineer, said he discovered his passion for the backend operations of wellness businesses after he started taking yoga and meditation classes, leading to an investment in a chain of integrated gym, spa, salon and yoga centers in India.
"Consumers don't compare their salon experience with other salons; they compare the experience with Uber, Starbucks, their daily life," Koneru told Built In last year.
Now, this new investment will be used to scale the company's operations and fund things like R&D into AI applications and paid growth opportunities. The company currently has over a dozen open job listings across multiple sides of the business.
"Zenoti remains committed to helping businesses find their greatness and achieve better business performance including higher revenues and increased operating margins, while enabling our industry to set new standards for the consumer experience," Koneru said in a statement. "Our industry, one traditionally slow to progress technologically, is passionately embracing it in the wake of COVID-19 in order to seamlessly and safely connect with customers."