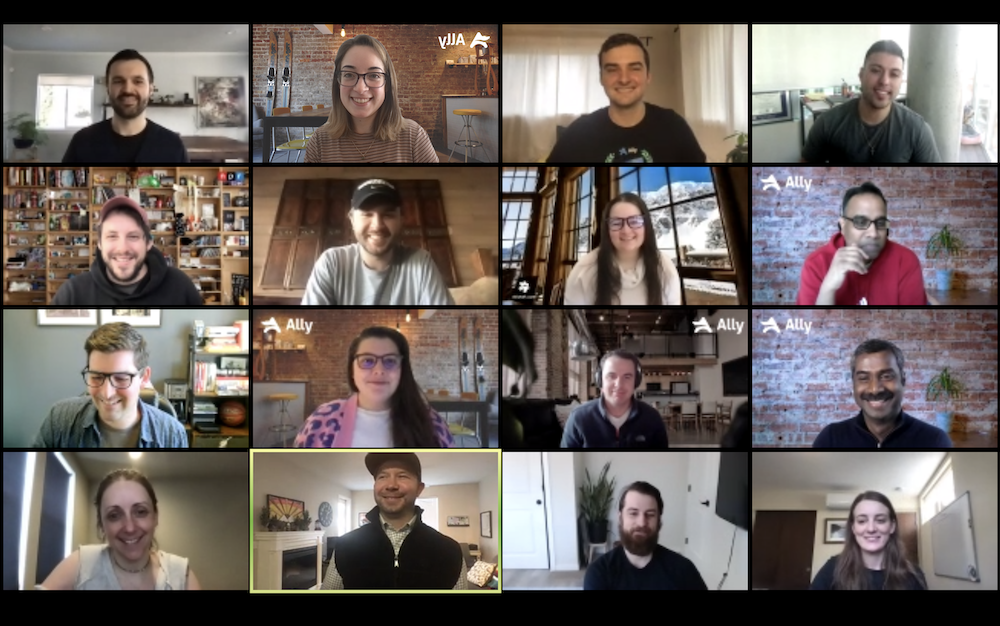 It's easy for people to show up to work every day and get engrossed by daily tasks. But when that happens, people risk losing sight of the bigger picture.
Reminding workers to look at the big picture and discover the motivation behind their work is one of the key principles of Bellevue startup Ally.io — and it shows in the software it creates.
Ally has designed software that helps teams create and manage OKRs. OKR — or objectives and key results — is a goal-setting format that allows teams to take a step back and plan out what they hope to achieve with their work. This format gained popularity in the '80s and '90s at tech companies like Intel and Google, and has since been adopted across industries at various companies.
"Ally is the manifestation of a solution. What people are really struggling with is keeping everyone on the same page," Ally CEO and founder Vetri Vellore told Built In. "OKRs are a good way to solve this problem — and one of the most popular ways to solve this problem —because it's simple, and simplicity always wins."
Ally's software gives these companies a place to record and keep track of this goal setting. And it can integrate with tools like Slack and Microsoft Teams in order to work seamlessly with a team's current workflow.
On Wednesday, Ally announced the closing of its $50 million Series C funding round, led by Greenoaks Capital. This funding round comes a little over a year after the company raised its Series B round in late 2019.
And in that time, Ally has seen some explosive growth. Ally's revenue grew 3.3x year over year in 2020, and it added over 500 new customers. It's also quadrupled its employee headcount since raising its Series B. Some of this growth could be attributed to the rise of remote work and distributed teams. Ally's software helps these teams check in with each other and share aspirations for the future.
This new round of funding will help Ally continue its growth trajectory. Vellore says that the company plans to double or triple its 140-person headcount over the next year. He says the company is specifically looking to hire for its go-to-market, customer success, sales, marketing and operations teams in Bellevue. The company currently has about a dozen open job listings live on its site.
These hires emphasize customer-facing roles because the company hopes to grow in order to attract more partnerships. Ally has a special relationship with its customers, because the company aims help these customers find the purpose in their work.
"Ally.io is a linchpin for how we do business across the company," Alex Oberg, chief of staff at Ticketmaster, said in a statement. "By aligning the work being done across every function and group, we're able to move quicker and more confidently than we ever thought possible. This past year, we've been met with unprecedented challenges to our business, and the need to pivot quickly across the entire company. Ally.io keeps our teams tethered to the outcomes that matter while allowing us to be strategically nimble."
"I'm just grateful for the opportunities these customers have given us," Vellore told Built In. "People trust us with their priorities and the blueprints for their success. Our value system, plus these partnerships, have made things work."