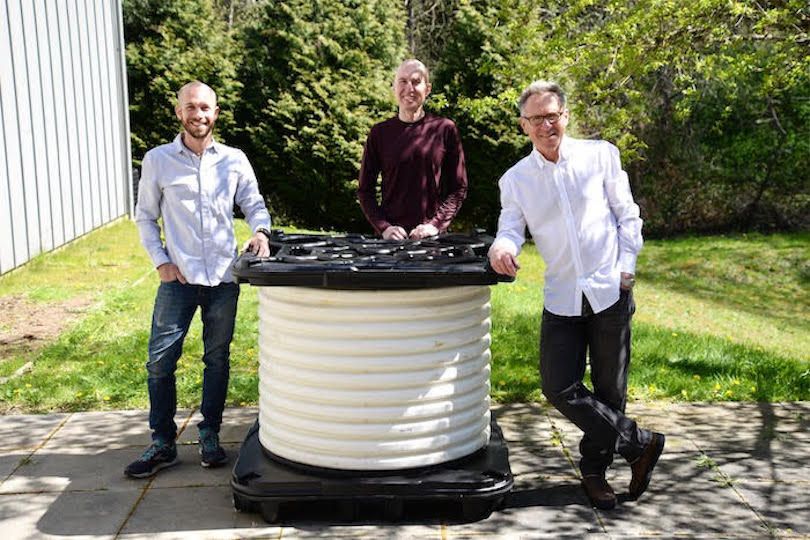 As humans, we all want to maximize our glory days. How do we know that fruits and vegetables don't feel the same way?
Bainbridge Island-based startup RipeLocker has designed a special container that is able to extend the shelf life of different perishables by weeks and sometimes months.
On Wednesday, the company announced that raised $5 million in Series B funding from several angel investors.
RipeLocker's containers work by creating a "low-atmosphere" environment, where humidity, oxygen and carbon dioxide can be monitored and controlled. At the same time, the containers are able to suppress pathogen growth, which slows down decay. These conditions can be remotely monitored and customized based on what's in each container.
RipeLocker tested the effects of its containers in several trial studies. The company found that it could preserve harvested roses for four weeks, keep blueberries in "pristine" condition for eight weeks and extend the life of fresh hops for an extra six weeks.
Businesses that sell perishables — like fruits, vegetables and flowers — are often in a race against the clock to get their products to their customers. Any delays that slow down their supply chain or shift in demand that causes these products to sit on shelves can result in spoilage and lost profits.
RipeLocker's containers can be used for shipment or storage, which means they can be easily integrated into the operations of these companies. And at the same time, they can reduce the risk of spoilage.
The company intends to make its containers commercially available this summer. Meanwhile, the USDA announced that it is conducting studies to see if the RipeLocker container can be used to effectively quarantine perishables without the use of chemicals.
"Over the past few years, we have been actively working with some of the largest growers in the world to test our RipeLocker containers. We are the only company with the data as to how perishables respond under low-pressure vacuum over long periods of time to delay senescence (aging) and decay," CEO and founder George Lobisser said in a statement. "This infusion of significant new capital enables us to leverage this data, begin manufacturing the commercial product and scale the company to meet the increasing demand from global and national produce and flower growers."
The new funding will help RipeLocker as it moves toward larger commercialization of its product. It will also help the company hire. According to BizJournals, the company is currently building a new headquarters for its operations. It's expected to move in later in the year.