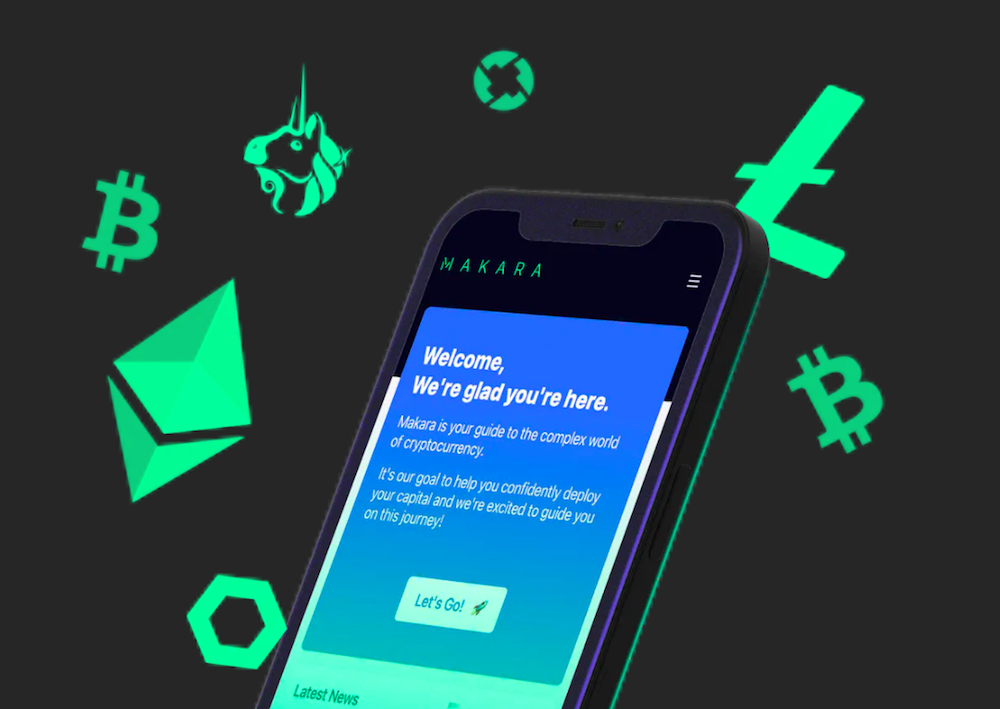 After launching from stealth mode late last month, Seattle crypto startup Makara just revealed that it raised $2 million in seed funding from various undisclosed angel investors.
Makara is a new startup that recently spun out of another Seattle-based company, Strix Leviathan. What makes Makara unique is its robo-advisor for cryptocurrency investments. Robo-advisors, which are made up of different trading algorithms, have grown in popularity because they help everyday people manage their investments without the cost of a dedicated human financial advisor. Makara's crypto advisor is the first of its kind to be registered by the SEC to deal with cryptocurrency — a notoriously volatile asset class that has grown in popularity in recent months. This concept could provide a good entry point for tentative investors to start putting their money in cryptocurrency.
"As a robo-advisor, Makara removes the guess-work involved in investing in crypto. Our technology helps investors gain exposure to a curated set of allocations based off of their interests and investing goals," Makara's CEO and co-founder Jesse Proudman told Built In. "If an investor wants consistent exposure to the top 80 percent of the cryptocurrency market or to thematic assets like DeFi (decentralized finance) — our technology will make it happen. The investor doesn't have to spend hours researching and tracking the market to feel like they have made a well advised investment decision."
Proudman adds that crypto education is a big part of Makara, with features that will help users learn more about crypto and how to invest in it.
Makara's product provides investors with a personalized portfolio of several different cryptocurrencies, including Bitcoin, Ethereum, Litecoin and more. It's currently available via waitlist on the Makara website.
This new seed funding will be used to support Makara's general release in the near future. It will also be used to help grow the team. The company has 12 employees now, growing from a headcount of just five employees last December. Makara currently has three open job listings across its engineering and client-facing teams, and it plans to add more in the coming months.
"The next big step for Makara is our general release. We've seen great demand already through our waitlist, and we're excited to unveil our general release in the coming months," Proudman said.