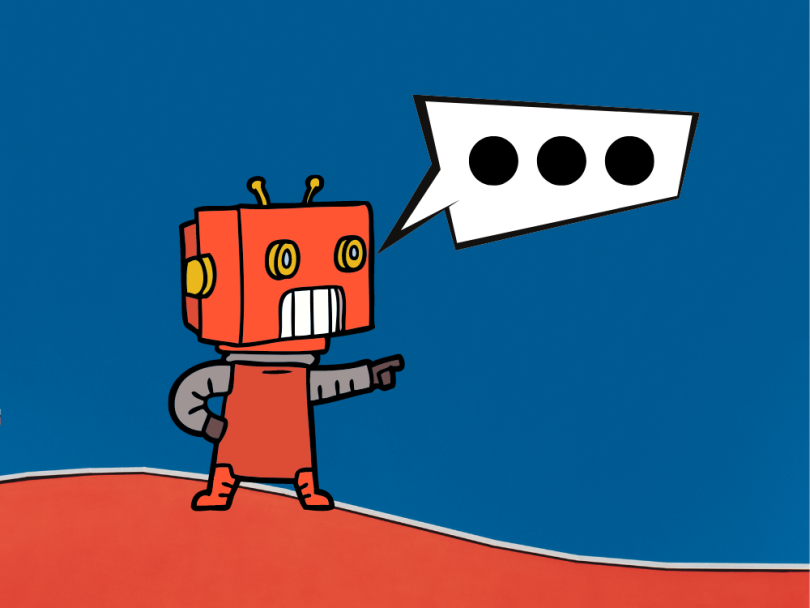 You can probably tell by listening to smart assistants, TikTok videos and Radiohead songs, but computer-generated speech sounds like, well, it was generated by computers. But as AI text-to-speech becomes more widely used, WellSaid Labs is on a mission to make AI-generated speech sound like actual humans.
On Wednesday, WellSaid Labs announced the closing of its $10 million Series A funding round, which was led by FUSE. WellSaid Labs says that the round was oversubscribed due to the company's record year-over-year revenue growth and surging customer demand. Qualcomm Ventures, GoodFriends and previous investor Voyager also participated in the funding round.
Founded in 2018, WellSaid Labs spun out of the Allen Institute for AI, which is also responsible for Lexion and other AI-oriented startups. WellSaid has developed patented technology to bring natural pitch, emphasis and intonation to its text-to-speech offering in an effort to keep things from sounding robotic. The company has also created several different voices to sound like different people and can generate speech in different languages. The voices are so close to sounding like real humans that it's almost a little creepy.
But realistic-sounding computer-generated voices are becoming more in-demand. Remember when Google unveiled its Google Duplex in 2018? Duplex allows the Google Assistant to book appointments and make reservations on the behalf of the user by actually calling a business and posing as a real person. It can understand the nuances of conversational speech and has a voice realistic enough to fool the person on the other end of the call.
But not every company has the same resources as Google to create this tech. That's why WellSaid Labs comes in handy. Product or content teams that want to create voice-overs or audio for radio, training videos, digital marketing and so on can use WellSaid's technology to create convincing voice content — without the need for voice actors.
"We furthered the capabilities of text-to-speech technology and made it available to creators and product developers who need to produce high-quality voice content and experiences. Teams are now able to tell their stories with voice in ways which have never been possible before — due to quality, workflow efficiency, budget and time constraints." WellSaid Labs CEO Matt Hocking told Built In. "We established ourselves as the leader in speech synthesis research and AI voice technology. Today, we're excited to continue leading the way and use this funding to expand our team, accelerate growth and help our customers build with the best AI voices imaginable."
As mentioned by Hocking, this new funding will be invested into product development and go-to-market strategies. It will also be used to hire more employees. WellSaid Labs currently has a few open engineering roles, with more to likely come in the future.
"Plain and simple, WellSaid is the future of content creation for voice," Cameron Borumand, general partner at investor FUSE, said in a statement. "This is why thousands of customers love using the product daily with off-the-charts bottom-up adoption. [CEO] Matt [Hocking] and [CTO] Michael [Petrochuk] have assembled a world-class team and we couldn't be more thrilled to be a part of the WellSaid journey."