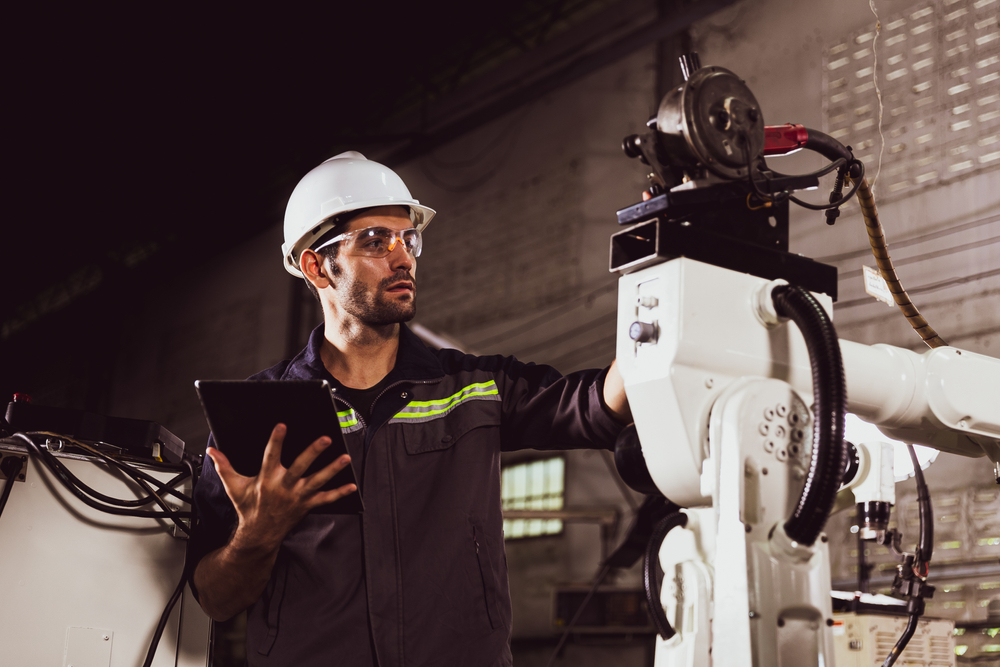 Artificial intelligence, and specifically machine learning, have a lot of potential to speed up old business processes and interpret useful information. But in order to unlock that potential, businesses will have to figure out how to use AI for specific applications.
Seattle-based AI startup Tignis is one of the companies doing just that. On Thursday, Tignis announced that it received a $1 million investment from consultancy and tech accelerator BMNT. This new funding comes as Tignis completes BMNT's H4XLabs accelerator program, and unveils its first commercial product — its PAICe product suite.
Tignis has developed software that helps manufacturers leverage AI in their business. Its low-code software, which is built on principles of physics and engineering, allows people who work at manufacturing plants to design their own machine learning programs, so they can perform data analytics on their manufacturing processes. The software is designed to be easy to use for non-data scientists.
The PAICe product suite, which was also announced on Thursday, is broken up into three offerings: PAICe Builder (an easy-to-use machine learning analytics tool), PAICe Monitor (which allows scalable deployment of analytics software to the cloud) and PAICe Maker (which helps manage how machine learning algorithms learn over time).
"The PAICe product suite puts machine learning in the hands of people that have never been able to use it before," Tignis CEO and founder Jon Herlocker said in a statement. "This is important because machine learning-based control algorithms not only outperform classic feedback or feedforward Advanced Process Control, they continuously learn from new process data reducing the need to retune controls and improve over time. With the PAICe product suite, many more manufacturers will now be able to take advantage of the benefits of machine learning in modern manufacturing and process control by increasing process quality, throughput and yield."
The new investment from BMNT will help Tignis grow its new product. It will also allow Tignis to continue to commercialize and sell its product, which is initially intended for companies in the semiconductor manufacturing, oil and gas processing and energy industries.
Tignis has raised $7.4 million in funding since it was founded in 2017.
"The investment from BMNT was a huge vote of confidence in the Tignis technology and team, and that together with support from BMNT's enterprise accelerator enabled us to commercialize more powerful AI capabilities faster for industrial and manufacturing customers," Herlocker said in a statement.