PicMonkey Acquired, AccelByte Raised $10M, and More Seattle Tech News
Here's what happened last week in Seattle tech.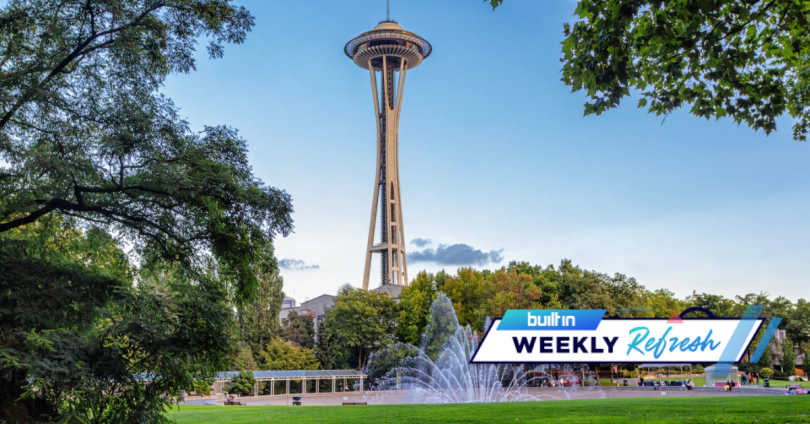 Companies have the future in mind with their latest crop of developments. With updates on return-to-office plans, the latest funding rounds and more, catch up on what's new in the Puget Sound. This is the Built In Seattle weekly refresh.
Microsoft put office return plans on hold. Amid a rise in cases, hospitalizations and deaths related to COVID and the Delta variant, a number of technology companies are postponing their previously announced return-to-office dates. Among them is tech giant Microsoft, which originally planned to reopen its Redmond-based doors on October 4. A new opening date for this location has yet to be confirmed. The company is also postponing the reopening of the rest of its U.S. locations, meaning over 103,000 employees will continue working remotely. When the time comes to welcome employees back to the office, Microsoft will conduct a month-long transition period to help them prepare. [CNBC]
Petabyte secured $15M. Offering veterinary hospitals patient management software, the company announced the close of its Series B funding round from investors including National Veterinary Associates, UNAVETS and Norwest Ventures Partners, among others. With the cash, Petabyte is looking to fuel its continued growth and extend its industry partnerships. [FinSMEs]
Seattle tech quote of the week
"It's an exciting time here at AccelByte, and we've got a lot planned for the future. We will scale and make our platform, which is currently utilized by AAA studios, more accessible so that smaller start-up studios can bring their experiences to more players. We will also continue to enrich our premium solutions with new features and look to build partnerships with complementary tech and tools." —Junaili Lie, AccelByte CEO and co-founder
AccelByte raised $10M. The startup provides video game development companies with backend tools to help them offer online services like cross-platform matchmaking and cloud storage. Following its Series A round led by Galaxy Interactive, AccelByte is planning to pursue strategic partnerships and continue its work providing white-label services to game studios. It's also hoping to fuel global expansion. [Built In Seattle]
PicMonkey was acquired by Shutterstock. In a $110 million deal, the Seattle-based online photo editing and graphic design company joined the ranks of photography giant Shutterstock. By integrating PicMonkey's tech, Shutterstock hopes to capitalize on an $8 billion market opportunity for creative software and design tools as it gives customers an easy way to create high-quality digital content. [GeekWire]