Female-Founded Startup Proxi Is Connecting People Through Maps
Proxi is a online mapping tool that lets users create fun, themed maps of their favorite spots.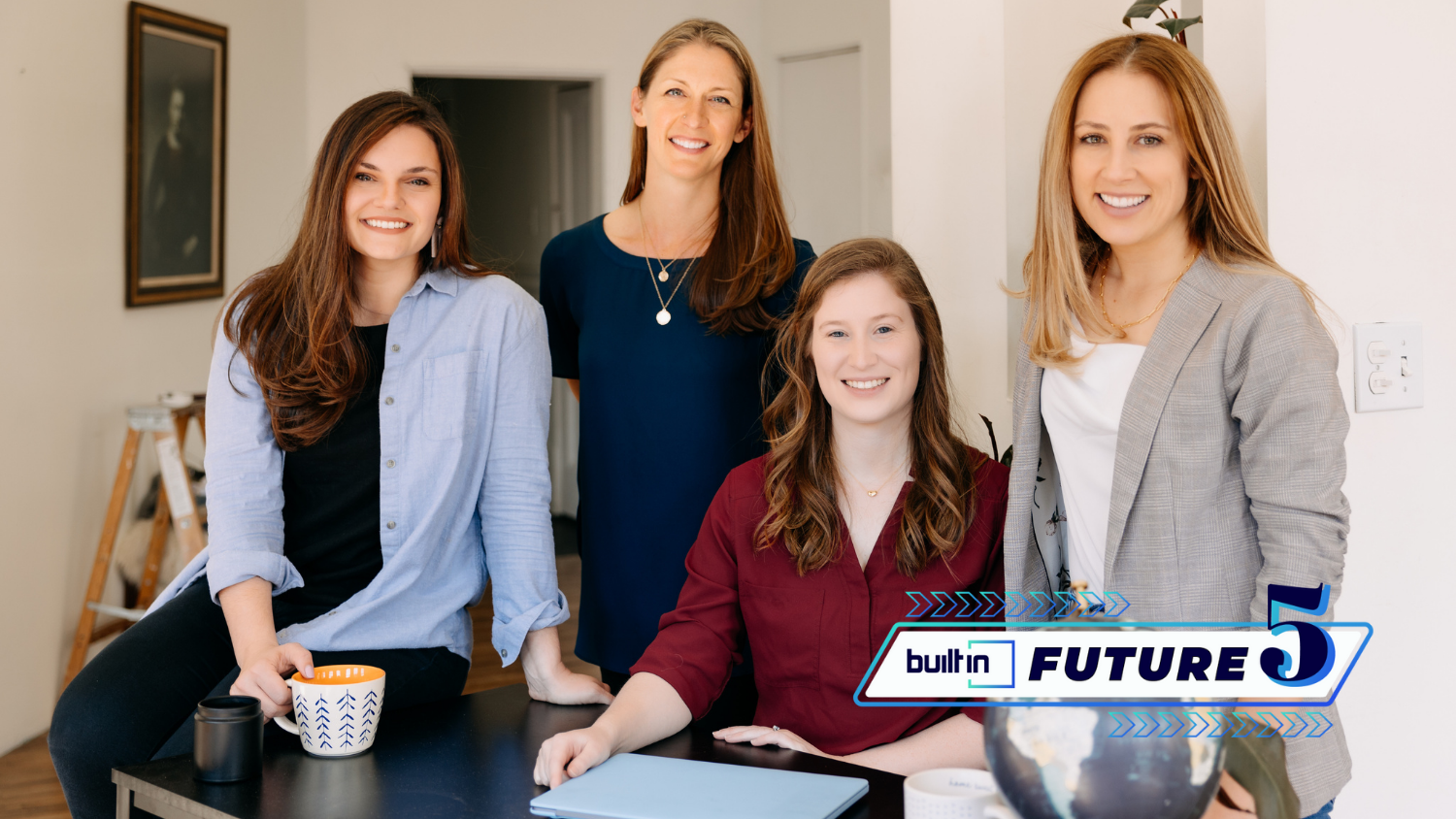 Sure the latest initiatives from the Teslas, Apples and Googles of the industry tend to dominate the tech news space — and with good reason. Still, the tech titans aren't the only ones bringing innovation to the sector.
In an effort to highlight up-and-coming startups, Built In launched The Future 5 across 11 major U.S. tech hubs. Each quarter, we will feature five tech startups, nonprofits or entrepreneurs in each of these hubs who just might be working on the next big thing. Read our round-up of Seattle's rising startups from last quarter here.
* * *
Melinda Haughey, a former geospatial tech for a U.S. intelligence agency, launched Proxi in October of 2020 along with her college friend Chelsey Roney. The platform was meant to help trick-or-treaters map out their candy run, but the tool — then called Map Your Idea — went viral. 
As Haughey sat on her front porch on Halloween watching kids and parents use her mapping technology, she noticed the community-building power of her app.   
"The trick-or-treat map was cool, but what was cooler was that I saw all of the people walking around my neighborhood and their kids with my map up. I saw people navigating the world in a way that I hadn't experienced before," Haughey, CEO of Proxi, told Built In. 
After Halloween, the two co-founders created another map for Christmas lights that also went viral. Then, they decided to take the company down a different route, one that would help connect people to new locations such as coffee shops, restaurants, parks, businesses and everything in between by providing trusted information and reviews through maps instead of lists.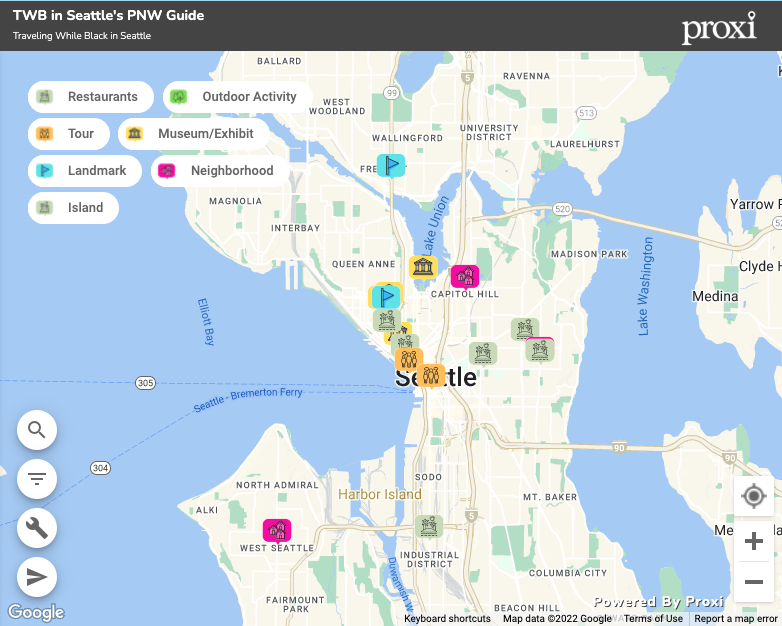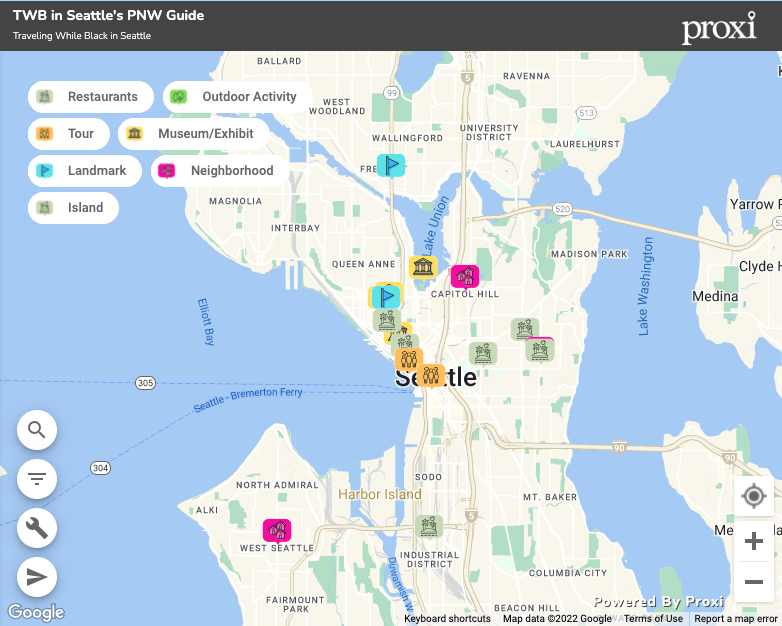 Proxi is a free tool in which anyone can create maps that showcase spots in a given city. To create a map, simply come up with a name and select a city. From there, adding destinations to the map is as easy as typing the name of a business or the address itself. The user-generated maps are shareable and editable and can also be embedded into websites. The maps are also featured on Proxi's website and grouped by location or activity.  
Since launching, the Seattle-based startup has built a following with social media influencers who were already sharing recommendations with their followers. With Proxi, sharing this information becomes easier to do. Proxi also provides analytics that can be useful for influences who rely on metrics when partnering with brands and businesses.
According to Haughey, having a visual map in which people can see where places are located and what's in the surrounding area makes it more likely that they will visit the location, as opposed to the recommendation being a string of text or an address on a list. 
"Local influencers and local news organizations were already sharing lists of the best sushi places in Seattle, the best places to get boba or the best places to take Instagram photos. They were already sharing that information, but it was really hard for their followers or fans to use," Haughey said. "It's just so goofy that a lot of our recommendations and content today that's geospatial content is represented in lists."
Since launching, Proxi has raised a $1.2 million pre-seed round led by Graham & Walker. Despite successfully closing the round, Haughey stated that they had to overcome some doubt and skepticism from other investors when they pitched Proxi.
However, Graham & Walker said it was Haughey and Roney's unique vision and perspective as mothers that played a role in the company's decision to invest. In a statement, Leslie Feinzaig, founder and managing director of Graham & Walker, talked about how the three of them bonded over the challenges of running a startup while raising toddlers and said that Haughey and Roney "lead with intention, inclusion and passion."
As mothers and founders, Haughey and Roney's perspective has also helped the company build and market its product. 
"A lot of our users are women. They are often people who are already community connectors; they do a lot of invisible labor around the home. They plan trips, they plan Halloween for their kids or they're on the PTA," Haughey said. "I think because we are women and mothers of young children, we have a really unique perspective into the needs of people who are like us."