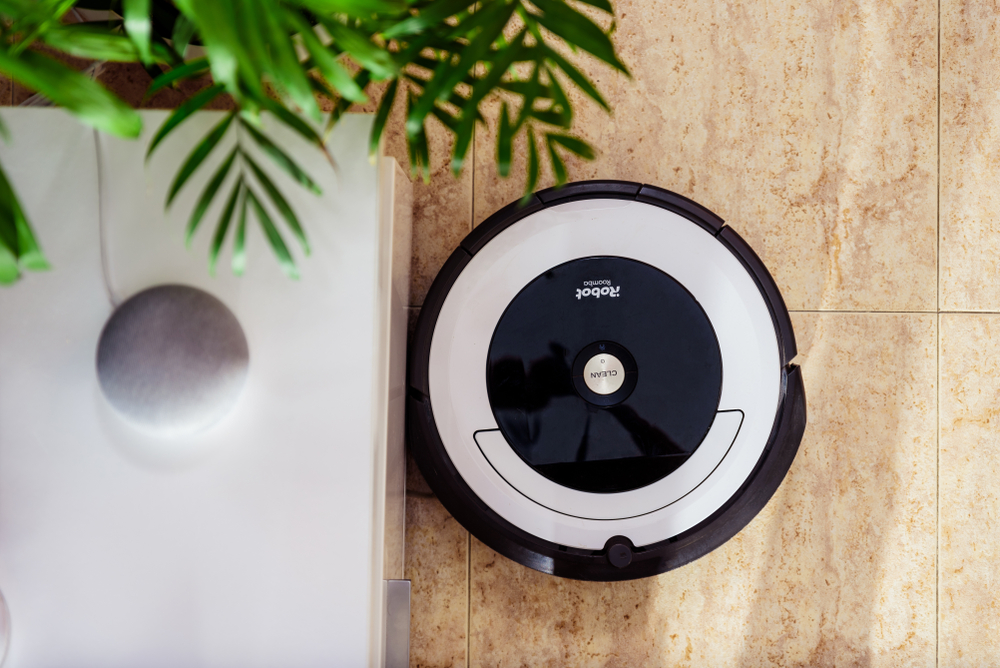 Amazon is expanding its home tech products beyond camera doorbells, smart thermostats and keyless entry systems with its most recent acquisition. 
The tech giant announced late last week that it entered into a definitive agreement to acquire iRobot, the Massachusetts company known for its robotic vacuum cleaners and mops. Amazon will purchase iRobot for $61 per share, valuing the deal at approximately $1.7 billion.  
When the deal was announced, iRobot's stock was valued at above $50 a share. Since the announcement, the price per share jumped to $59 — a few dollars short of the set acquisition price. 
IRobot was co-founded in 1990 by former MIT Artificial Intelligence Lab employees Colin Angle, Helen Greiner and Rodney Brooks. Originally, the company focused on creating robotics systems for defense use and was even awarded several defense contracts to fund its research and production. It wasn't until 2002 that iRobot released its Roomba vacuum cleaner, and in 2005 the company went public. 
"Since we started iRobot, our team has been on a mission to create innovative, practical products that make customers' lives easier, leading to inventions like the Roomba and iRobot OS," Angle, chairman and CEO of iRobot, said in a statement. "Amazon shares our passion for building thoughtful innovations that empower people to do more at home, and I cannot think of a better place for our team to continue our mission. I'm hugely excited to be a part of Amazon and to see what we can build together for customers in the years ahead."
With its current smart vacuum cleaners and mopping systems, iRobot uses sensing technology to make home cleaning effortless. Its Roomba and Braava cleaners can autodetect messes and clean them automatically. The system can also be programmed to clean while no one is home. It also detects furniture, shoes and other items to avoid bumping into them while cleaning. According to the company, its systems are now in over 40 million homes worldwide. 
With the acquisition, Angle will remain the CEO of iRobot. 
Amazon has a history of acquiring home tech companies. In 2018, it acquired Ring, the company that first developed and manufactured smart camera-enabled doorbells. At that time, Amazon had recently announced its Amazon Key service, which would unlock a customer's front door for delivery drivers to place packages safely inside a home.