Diagrid Launches With $24.2M to Help Developers Operate Cloud Systems
The company is advancing its suite of tools that make life easier for cloud application developers.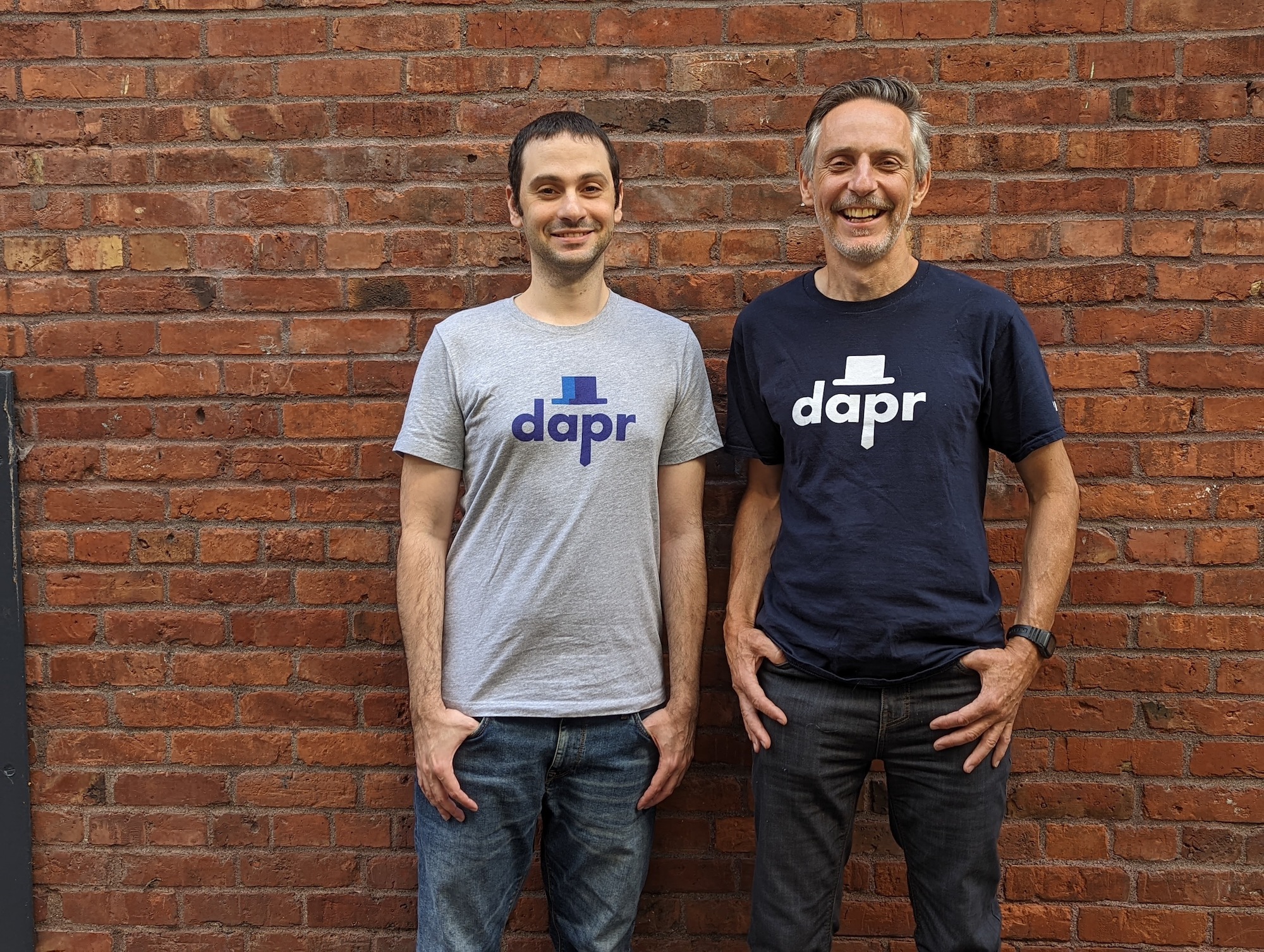 Cloud-based apps are everywhere these days, but assembling the architecture for these programs is a complex and time-consuming process. Diagrid, a company that recently emerged from stealth, is working to boost productivity for developers everywhere. The Seattle-based company works to help organizations build and run high scale, modern applications using open-source technologies.
Diagrid is launching with $24.2 million in total funding. The sum consists of a $20 million Series A led by Norwest Venture Partners and a $4.2 million seed round led by Amplify Partners. 
Before starting Diagrid, Mark Fussell and his co-founder Yaron Schneider, who both previously worked in software development at Microsoft, developed a project called distributed application runtime — known as Dapr for short — meant to make building cloud applications easier.
Dapr provides APIs that allow any developer to build cloud-scale applications no matter where they write their code. The solution has seen broad adoption with more than 2,000 contributors in the open-source community.
But Fussell and Schneider found that many companies operating Dapr in production had trouble finding the best ways they should run the program on Kubernetes, an open-source system for coding cloud software used by more than 5 million developers across the world.
"There's this huge transition that's happening in the industry of developers [where they're] transitioning from building things that were inside their organizations and small to building these global cloud services, and one of the preferred platforms to host and run these services is Kubernetes," Fussell, Diagrid's CEO, told Built In.
Diagrid provides tools and APIs for building cloud-native applications. One of its offerings is Diagrid Conductor, a fully managed service to help companies accelerate Dapr development, improve reliability and reduce infrastructure costs when building distributed applications on Kubernetes.
"We at Diagrid have produced a SaaS service called Diagrid Conductor that enables you to operate and manage Dapr on Kubernetes," Fussell said. "It's a SaaS service that we host that you can point at your Kubernetes clusters that manages the data lifecycle and deployment inside Kubernetes."
Diagrid Conductor deploys and upgrades Dapr and provides developers with insights into their applications' health and behavior. It also manages Dapr on multiple Kubernetes clusters. Having operated as a private beta thus far, the solution has helped developers using Dapr get their solution to market 50 percent faster than before they used Diagrid Conductor, Fussell said.
"What we're seeing is this trilogy. Kubernetes is the best place to host your applications. Dapr is the best place to build your applications, and Diagrid Conductor is the best place to operate your applications," Fussell said. "These three things combined make it [so] developers [are] able to build their applications quickly to market."
Diagrid's capital will help further the company's offerings. In addition to advancing Diagrid Conductor, the company is adding cloud runtime APIs to its product suite to help developers run their code on platforms aside from Kubernetes. 
A portion of the funding will also help grow the Diagrid team across engineering, sales, customer support, incident management and developer advocacy.