Walmart's New Tech Office, Xembly's $15M Raise, and More Seattle Tech News
Catch up on the latest tech news you might have missed.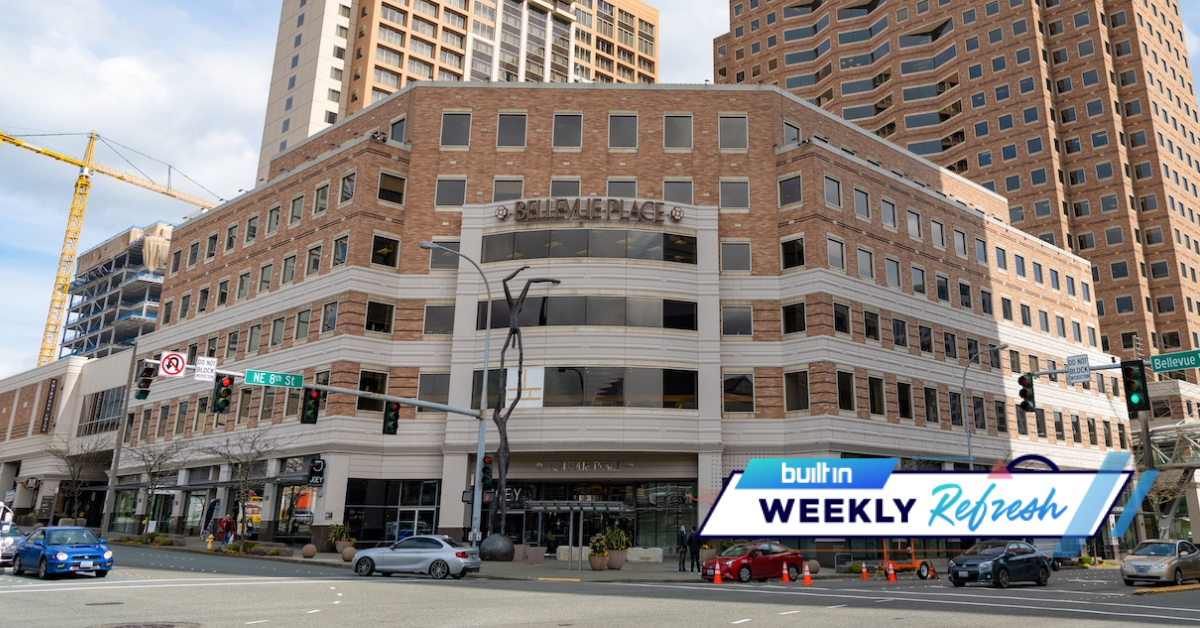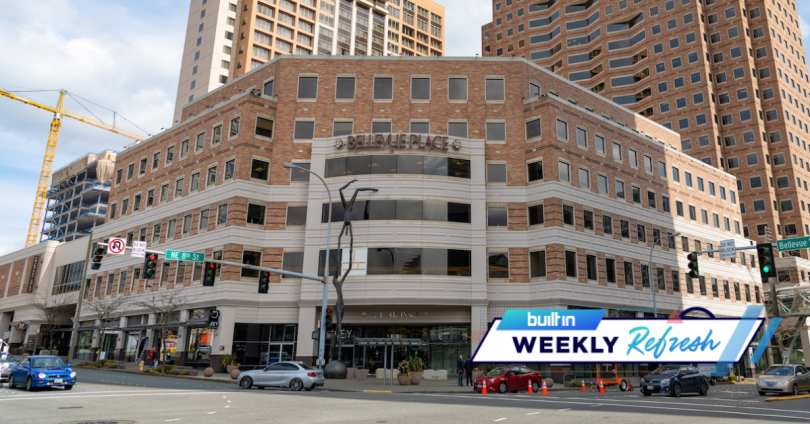 From small startups looking to automate workplace tasks to global tech teams like Amazon and Walmart, the Puget Sound is home to an array of tech businesses working to innovate their respective industry. Following last week's announcements, several of these Seattle-area companies are hiring. Find out more with the Built In Seattle Weekly Refresh.
Xembly pulled in $15M. Xembly's conversational artificial intelligence (AI) platform aims to increase productivity in the workplace by automating tasks like scheduling, to-do lists, meeting notes and more. The Series A capital was led by Norwest Venture Partners and will go toward scaling Xembly's customer base. The company also intends to augment its machine learning and natural language processing capabilities. [PRWeb]
Walmart's Global Tech team leased space at Bellevue Place. Walmart subleased a nearly 20,000-square-foot space from project work management platform Smartsheet last week with plans to grow its 200-person tech team. The new office will house the company's tech employees, with a primary focus on its software development engineers. Earlier this year the retail giant said it planned to hire more tech employees in the region, including software engineers and cybersecurity professionals. It also announced plans to grow its tech team in Atlanta and Toronto. [Puget Sound Business Journal]
Seattle Tech Quote of the Week
"We've seen incredibly innovative ideas from underrepresented entrepreneurs ... and we're convinced that an inclusive investment strategy leads to better returns and innovation. We want to ensure that these companies and their founders have the same access to capital as anyone else." — Peter Krawiec, senior vice president of worldwide corporate development at Amazon
Amazon launched Amazon Catalytic Capital. Amazon's new initiative will invest $150 million into more than 10 venture capital firms that fund startups led by underrepresented founders. The e-commerce giant expects this initiative to support over 200 startups over the next year. [Built In Seattle]
QorusDocs gained $10M. The platform uses AI to quickly create "error-free" documents for sales teams, including requests for proposals. Having grown its customer base by 255 percent last year, QorusDocs will used the fresh capital to expand into new verticals. [Built In Seattle]
ServiceNow announced plans to acquire Seattle-based Era Software. Digital workflow company ServiceNow signed an agreement to acquire Era Sofware, which helps organizations manage their data in real-time. Terms of the acquisition were not disclosed. Era is currently hiring engineers, an account executive and a senior director of technical marketing management. ServiceNow is hiring for hundreds of roles. [ServiceNow]