Sentio Raised $6.4M, DevZero's Award, and More Seattle Tech News
Catch up on the latest developments from the Seattle tech sector.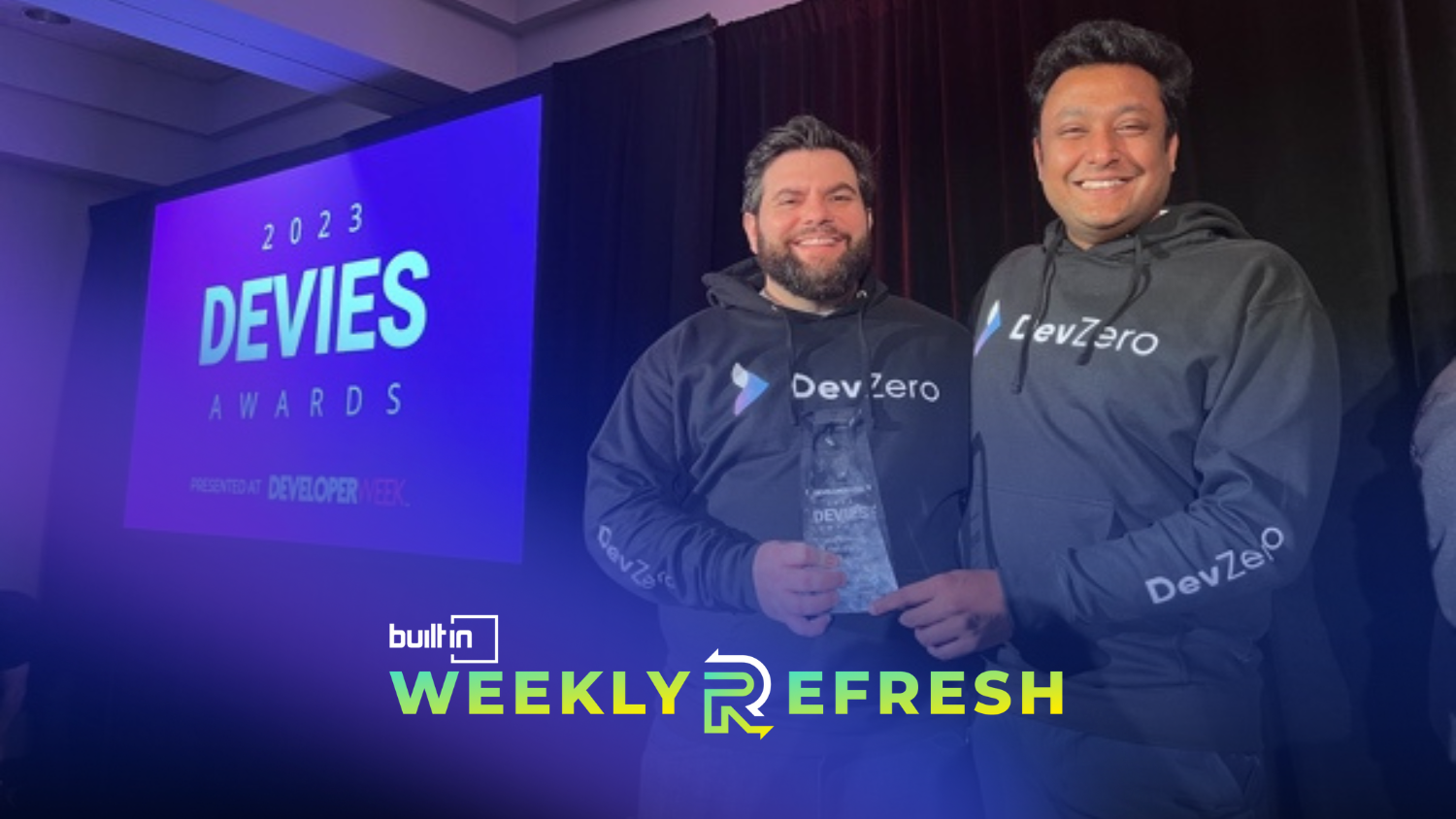 The Web3 and artificial intelligence industries have been fast-growing branches of the tech world in recent months, and Seattle companies are banking on these sectors' abundant opportunities. Check out what these local techies are working on with fresh capital and more. This is the Built In Seattle Weekly Refresh.
Sentio pulled in $6.4M. The company operates an observability platform for decentralized apps. Lightspeed Venture Partners led the company's round. Sentio provides monitoring, alerting and log management services and supports blockchains such as Ethereum, Aptos, BSC and Polygon. [Business Wire]
Kaito got $5.3M. Despite the crypto industry's quick adoption and continual growth, information in the space is largely fragmented and difficult to come across. Kaito was created to help people easily find blockchain-based information. It raised seed funding from Dragonfly Capital for its AI-enabled crypto search engine. [TechCrunch]
Seattle Tech Quote of the Week
"We believe brokers are the gatekeepers to a successful commercial real estate transaction. We don't expect brokers to completely rely on AI but, just like other industries, use it to enhance and supercharge their productivity. When brokers have more time to focus on relationships and zero in on the nuances of a deal, everyone wins." — Dave Siegfried, LOANtuitive CEO and co-founder
LOANtuitive launched an AI bot. AI-powered chatbots have been the subject of a lot of recent tech news. LOANtuitive, a commercial real estate loan origination solution, launched one of its own. Jarvis uses OpenAI's GPT-3 machine learning models to converse conversationally with brokers and lenders and understand their loan requests. [Built In Seattle]
DevZero won an award. DevZero designs tech that works to help developers be more productive and ship better code. The company received a 2023 DEVIES Award in the microservices and serverless category for its DevZero Serverless offering that helps to identify and troubleshoot issues in code. The announcement follows the company's Series A round last month. [NewsDirect]
AWS partnered with Hugging Face. The cloud computing segment of Amazon announced that it will expand its partnership with AI platform Hugging Face. As part of the deal, AWS will produce Hugging Face's products, including a language generation tool called BLOOM. AWS customers will be able to access Hugging Face's tools through Amazon's SageMaker program. [Seattle Times]