Spread across a series of hills overlooking the northeastern shore of Lake Washington, Kirkland's tech scene is often overshadowed by its neighbors on the Eastside and across Lake Washington. Still, there is plenty of innovation throughout the growing city, with a number of large construction projects looming over the eastern edge of downtown.

Where is Kirkland?
First and foremost, Kirkland is a beach town. The city's small downtown district and array of lakeside parks fill to bursting throughout the summer months, while nature reserves provide a tranquil home for beavers, otters, turtles and birds in the heart of a bustling urban landscape. Kirkland is bordered by State Route 520 in the south and hilly Saint Edward State Park in the north, stretching east for a mile or so past Interstate 405. Many of the companies featured here reside in office buildings speckled throughout the city, along with the swanky waterside development at Carillon Point.
Companies in Kirkland, WA
Some of Kirkland's tech companies and startups lack the name recognition of other Puget Sound cities, and tend to work in the background as a foundational platform upon which more recognized brands are built. Here are 13 to keep an eye on.
In a nutshell: Streamlining everyday workflows.
Kirkland headquarters: 4400 Carillon Point, Kirkland
What they're up to: ServiceNow's suite of cloud-based solutions aim to maximize efficiency across IT, HR, security and customer service departments. The company was founded in San Diego, went public in 2012 and has its headquarters in Silicon Valley. ServiceNow opened its Carillon Point office in 2014. The company beat out Workday, Salesforce, Tesla, Amazon, Netflix and a bevy of other household names to become Forbes' "World's most innovative company" for 2018, and their client list includes the likes of GE Digital, Siemens and Magellan Health.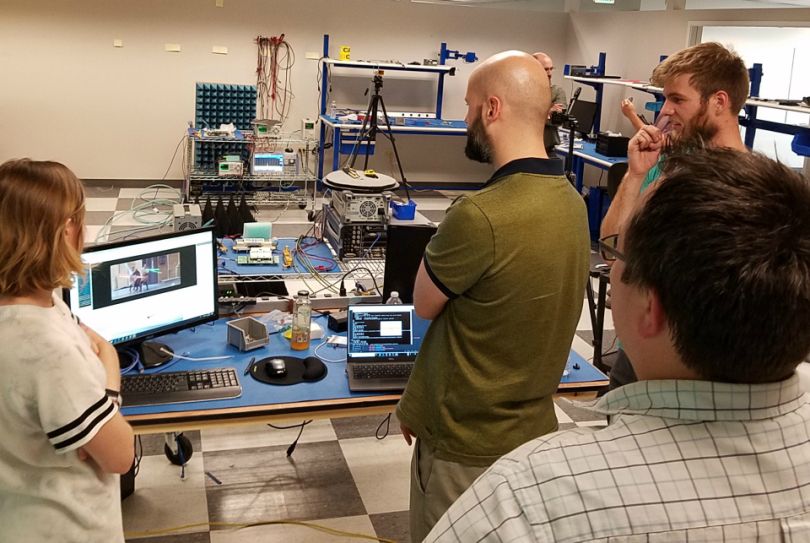 In a nutshell: Delivering 5G connectivity through Holographic Beam Forming.
Headquarters: 10801 120th Avenue NE, Kirkland
What they're up to: Pivotal Commware's software-defined antennas leverage their Holographic Beam Forming technology to help network operators focus radio energy to devices as they move by maximizing spectrum efficiency, capacity and throughput, essentially beaming broadband at devices as they move through a landscape, paving the way for widespread 5G connectivity. The company says its technology outperforms competitors on the key metrics of cost, size, weight and power consumption, and is currently in the process of raising a $20 million Series B.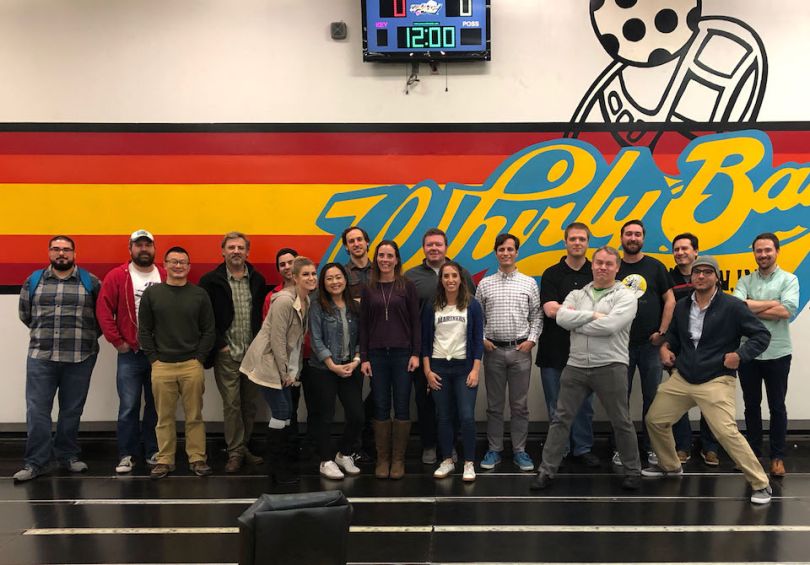 In a nutshell: Facilitating the adoption and use of cloud technology.
Headquarters: 520 Kirkland Way, Kirkland
What they're up to: Dev9 offers a range of cloud computing, software and digital transformation services to business clients. The company's cloud architects are experts across most major cloud platforms, including AWS, Azure and Google Cloud Platform, while its software offerings focus on Java and JavaScript technologies. Dev9's software development services are centered around continuous delivery, platform modernization and test automation, and the team specializes in building and simplifying content management and e-commerce systems. Dev9 was acquired by Estonian technology services provider Nortal earlier this month.
In a nutshell: Next-generation domain registry.
Headquarters: 5808 Lake Washington Boulevard NE, Kirkland
What they're up to: Donuts is a purveyor of fresh, relevant domain names that enable individuals and businesses to amplify their digital footprint. With premium domain names like "travel.guide" and "quick.recipes," Donuts helps businesses — from real estate to restaurants — reach a much wider search audience. The company also provides other highly coveted TLDs like ".agency," ".world," ".business" and ".shopping".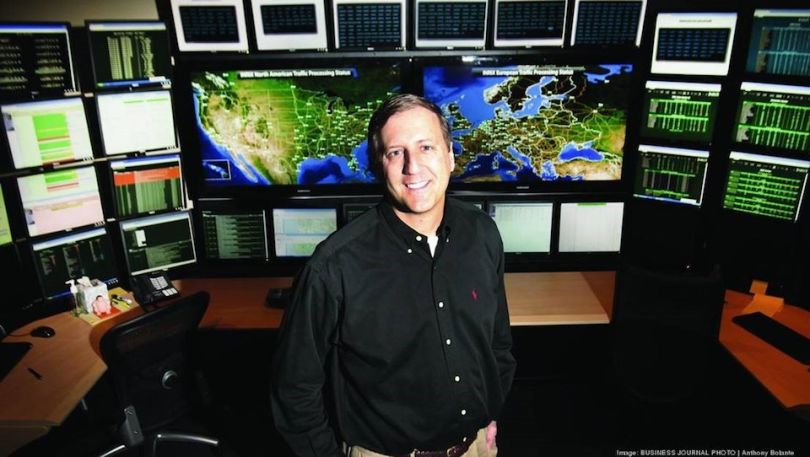 In a nutshell: Communication networks for autonomous vehicles.
Headquarters: 10210 NE Points Drive, Kirkland
What they're up to: INRIX creates and leverages a range of technologies — like roadway analytics, GPS data and an extensive connected device traffic and parking network — to help their clients better understand the movement of people and vehicles. Those clients include governments, consultants, automakers and businesses from around the world. Their product offerings include a platform for cities to digitize their local road rules — which can vary between jurisdictions — in a way that autonomous vehicles can easily understand; a cloud-based analytics platform that allows users to access traffic data from around the globe; a suite of in-vehicle software solutions used by automakers to tailor their user experience; and a range of parking solutions to help reduce traffic, congestion and pollution in crowded cities.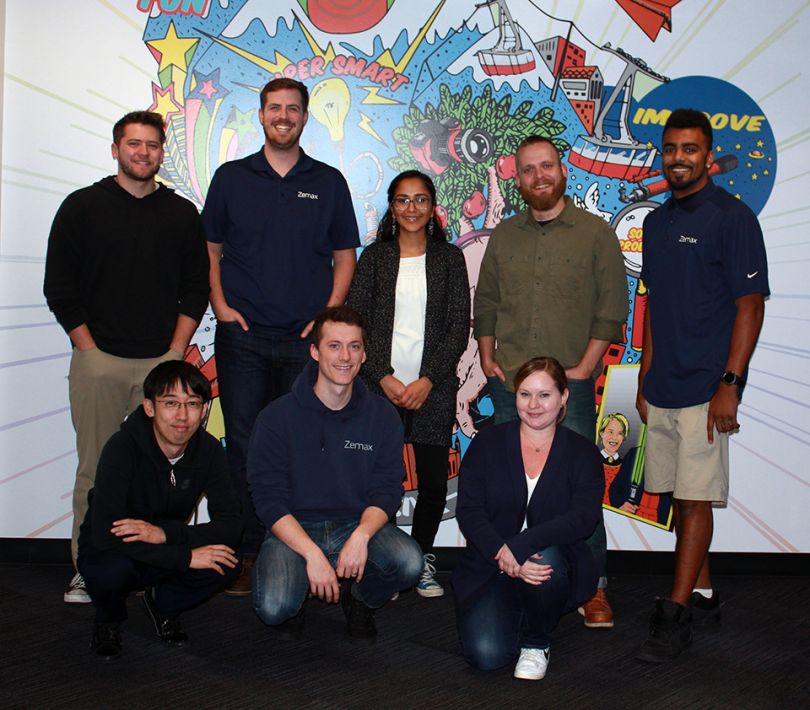 In a nutshell: Optical software and services.
Headquarters: 10230 NE Points Drive, Kirkland
What they're up to: Zemax is an optical and mechanical design software and services company that was founded in 1990. The company was acquired by Arlington Capital in 2014, and acquired again by investment firm EQT earlier this year. The company's signature products are an optical design software called OpticStudio and a virtual prototyping platform for optomechanical products called LensMechanix. Based on a piece of ray tracing code created by founder Dr. Ken Moore, those products have helped Zemax expand to employ over 80 people across offices in Kirkland, London, Shanghai, Taipei and Tokyo.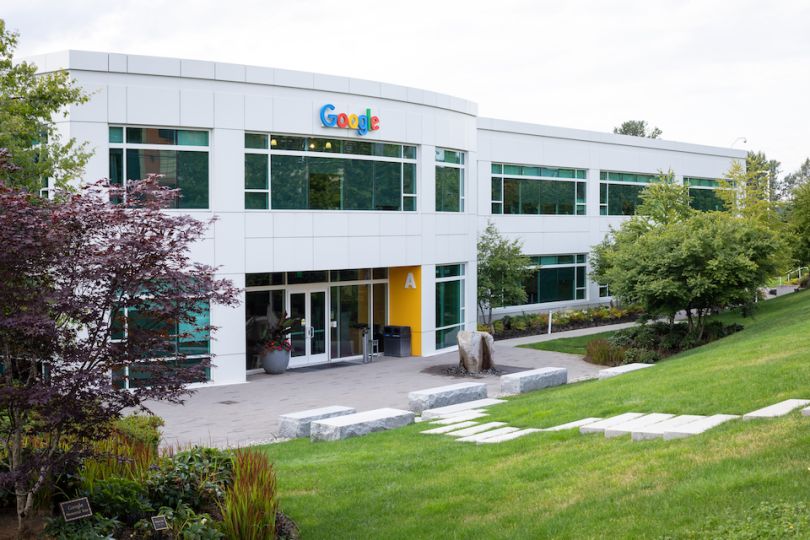 In a nutshell: Fielding humanity's most inane queries since 1998.
Kirkland headquarters: 747 6th Street S, Kirkland
What they're up to: Google's second Puget Sound base opened in 2016, a peaceful hillside campus bisected by the Cross Kirkland Corridor rail trail and a small community park. The campus features all the usual Google perks, including a kitchen producing free employee meals and beach volleyball courts accessible to the public. The site once housed a chemical plant, and underwent two separate environmental cleanups before construction began.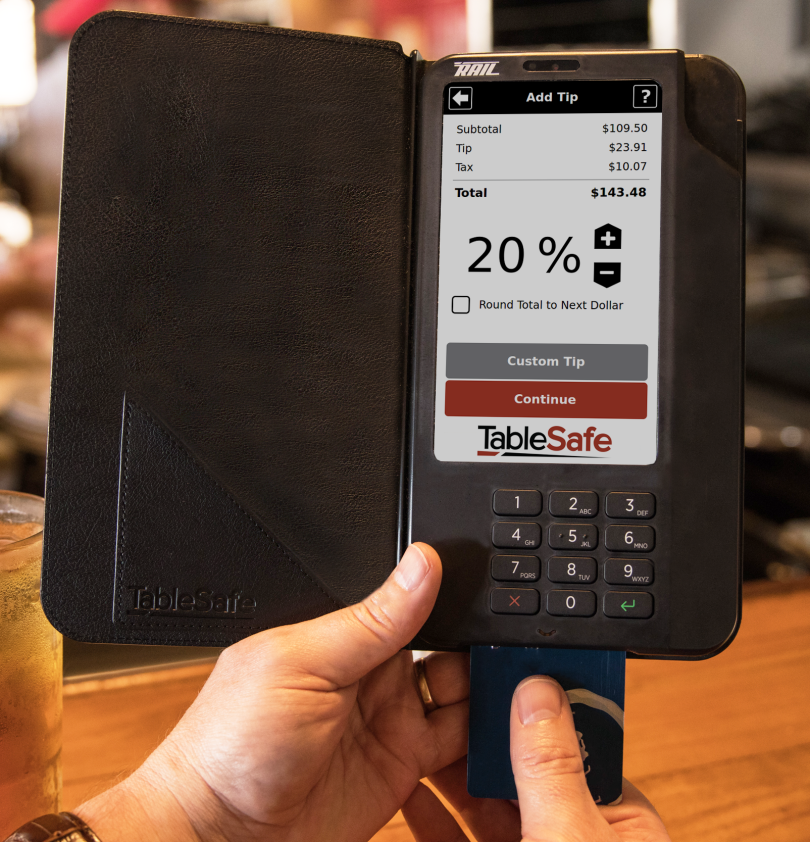 In a nutshell: Bringing the cash register to your restaurant table.
Headquarters: 12220 113th Avenue NE, Kirkland
What they're up to: The back-and-forth of paying for a restaurant meal is a dance as old as time. The check arrives, the waiter discretely excuses himself while the diners debate the tip. Once they've settled on a fair figure, the check then waits until the server returns, performs some wizardry at the register, then returns with a smile and, at last, everyone can leave. TableSafe seeks to put an end to all that with RAIL, a handheld device that allows diners to pay and tip directly from the table and servers to spend their time on more productive tasks than ferrying slips of receipt paper back and forth.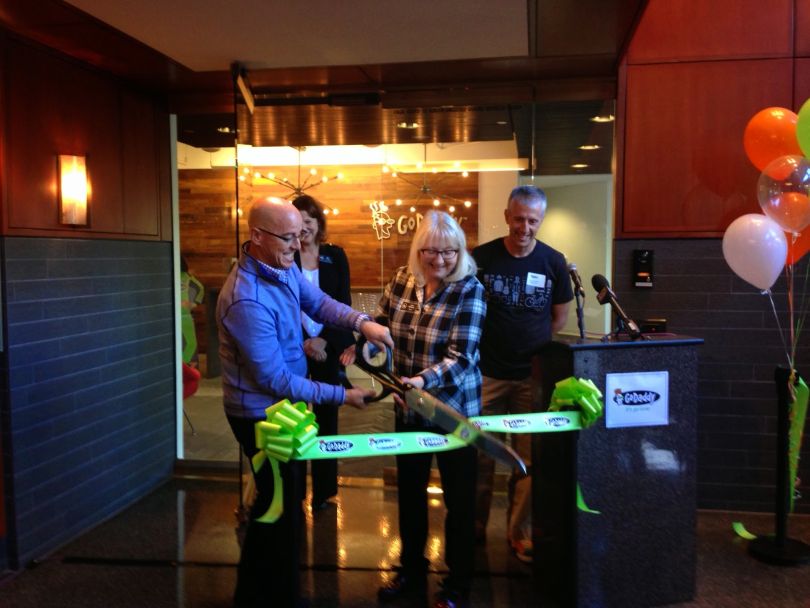 In a nutshell: The world's largest domain registrar.
Kirkland Headquarters: 3300 Carillon Point, Kirkland
What they're up to: Not only are they the world's largest domain registrar, but GoDaddy is also the world's largest cloud-based platform for small, independent ventures. Headquartered in Scottsdale, Arizona, the company hosts some 77 million domain names. Their Kirkland office opened in 2013, and comes complete with an Xbox lounge, a stocked bar and those trademark Carillon Point views over Lake Washington.
In a nutshell: Cameras to monitor your home for burglars and animal antics.
Headquarters: 4030 Lake Washington Boulevard NE, Kirkland
What they're up to: Wyze's signature product, the Wyze Cam, was born when co-founder Dave Crosby wanted to stay in touch with his family while traveling for work. Crosby and his three co-founders are Amazon alumni, and founded Wyze to make smart home technology accessible for all. They're off to a great start, too, with the Wyze Cam selling for just $20 and coming complete with an Alexa integration. The company keeps costs low by partnering with efficient manufacturers, selling directly from their own e-commerce website and aiming for quantity over high profit margins.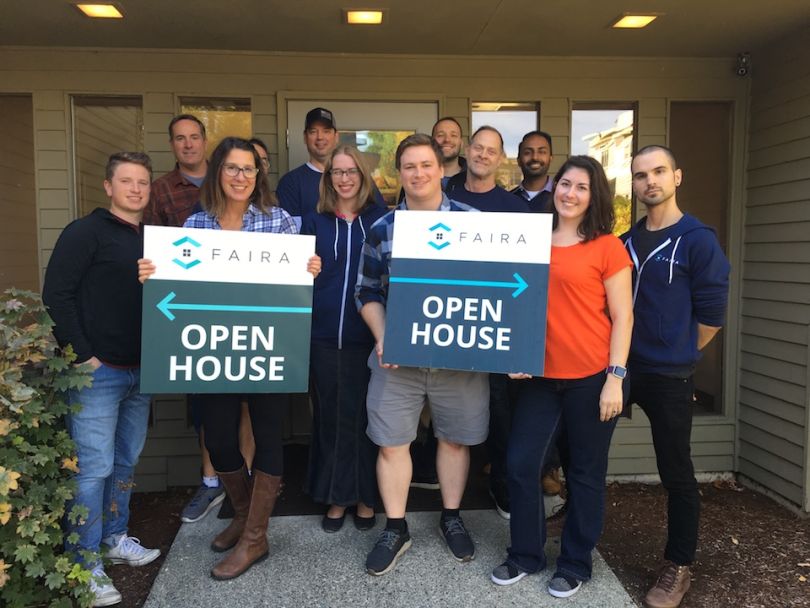 In a nutshell: A dose of transparency for the housing market.
Headquarters: 608 State Street S, Kirkland
What they're up to: Faira is betting that providing buyers with as much information as possible ahead of time will make the real estate market more efficient. The company conducts inspections before a house is put up for sale, and provides documents like seller disclosures and appraisals by third parties up front to avoid nasty surprises once a buyer has fronted a down payment. While free for sellers, Faira charges buyers 0.5 percent of the final sale price — the tradeoff being greater peace of mind once a sale has closed.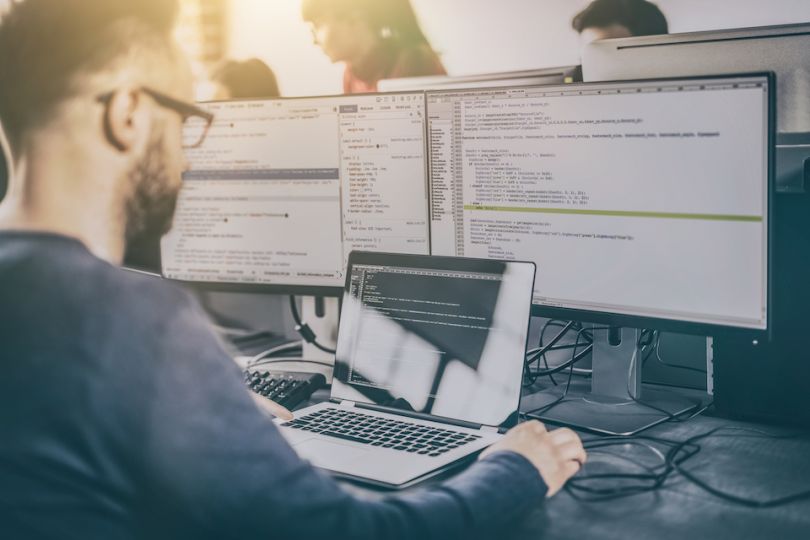 In a nutshell: Securing endpoints.
Headquarters: 4010 Lake Washington Boulevard NE, Kirkland
What they're up to: Adaptiva seeks to cut costs and simplify processes associated with enterprise IT management and security. It does this with a handful of groundbreaking tools, the first of which is called OneSite, a platform for distributing software across enterprise organizations from onsite or cloud-based servers. OneSite replaces the traditional "one-to-many" software distribution model — which can clog and overwhelm systems — with a peer-to-peer sharing pipeline. The company's other main tool is Client Health, an endpoint security engine that comes with 75 automated pre-packaged checks for vulnerable points in an enterprise network, and can automatically diagnose and resolve a wide range of issues. The last is a program to provide enterprise networks with the products, tools and training needed to adopt Windows 10 at scale.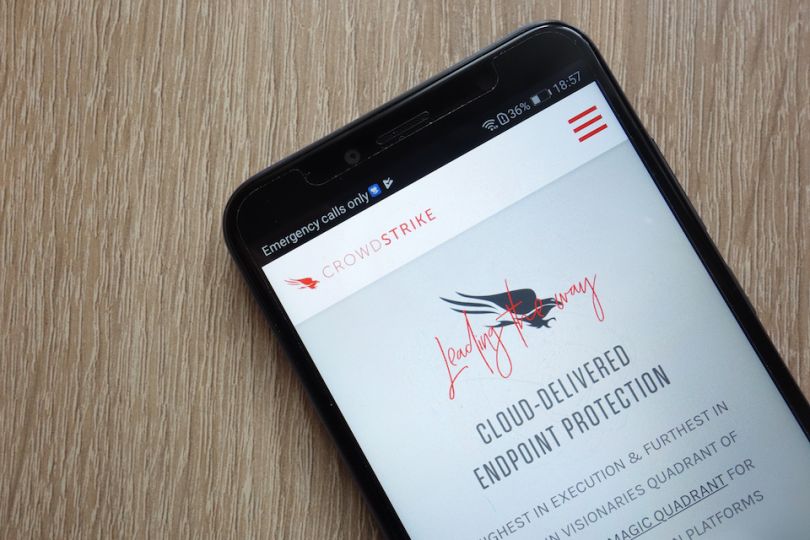 In a nutshell: Cloud-native endpoint protection.
Kirkland headquarters: 550 Kirkland Way, Kirkland
What they're up to: CrowdStrike's Falcon platform provides analytics, intelligence and real-time protection for endpoints across enterprise systems. The company uses signature-less artificial intelligence algorithms and indicators of attack-based threat prevention, and can correlate over 78 billion security events worldwide per day to detect and prevent possible threats. Founded in 2011 and headquartered in Silicon Valley, CrowdStrike has raised almost $500 million in six rounds of funding since 2012.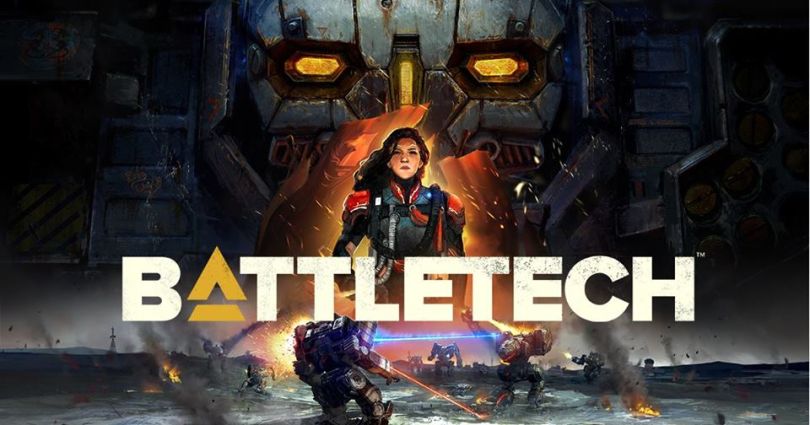 In a nutshell: Games!
Headquarters: 8525 120th Avenue NE, Kirkland
What they're up to: Harebrained Schemes has built a number of popular games, including Crimson: Steam Pirates, Strikefleet Omega, the Shadowrun games and, most recently, BattleTech. Founded in 2011, the company was acquired by Sweden's Paradox Interactive for $7.5 million earlier this year. As part of the deal, the Kirkland company will operate as an internal studio and division of the Paradox organization, retaining its own management and creative teams.