As surely as day follows night, hiring almost always follows venture capital funding — and the back end of 2018 has been about as big as they come for startups raising cash in the Emerald City. We've picked a handful of leadership hires that caught our eye in the past month, including homegrown heroes on their way to household name status, a Washington State University spinout revolutionizing the way horticulturists grow our food, and an international giant that's tapping our city's deep talent pool to staff a local R&D center.
Did we miss your company's big new hire? Hit us up here.
OfferUp welcomed a new chief operating officer last week in Bill Carr, a 15 year veteran of Amazon's media businesses. In a press release, OfferUp said Carr would take responsibility for the alignment and prioritization of company initiatives.
As vice president of digital music and video for almost a decade, Carr worked on Amazon Music, Prime Music, Amazon Video, Prime Video and Amazon Studios. By the time he left, Carr oversaw a team of more than a thousand employees — engineers, product managers, marketers, designers and TV and movie developers as well as content acquisition and business development professionals.
In a statement, OfferUp CEO Nick Huzar highlighted Carr's experience in scaling out teams and driving operational rigor.
"Bill understands how to tackle operational challenges that come with hyper growth in a way that few executives can, and he has a proven track record of maximizing growth potential across a range of businesses," Huzar said.
It has been a big year for OfferUp, a digital marketplace looking to unseat Craigslist as the preeminent platform for buying and selling used goods, and Carr is the company's second leadership hire in as many months. The company hired eBay Americas, HP and RetailMeNot veteran Rodrigo Brumana as its first chief financial officer in September.
"Our multiple growing business lines and the resulting complexity requires a leader who can help us navigate the opportunities and risks ahead," Huzar said in a statement. "Rodrigo's deep knowledge of the consumer tech industry and experience scaling high-growth companies will be a huge asset to OfferUp as we enter our next phase of growth."

Chef Software announced it was bringing on three new hires in leadership positions last week. The Seattle company has brought on Impinj veteran Evan Fein as its chief financial officer, fellow Impinj alum and longtime RealNetworks HR chief Jenny Armstrong-Owen as vice president of people, and industry law expert Katie Long as vice president of legal.
In a statement, CEO Barry Crist said the new faces brought "key leadership capabilities" to the Seattle company, a leader in the field of continuous automation software.
"As Chef expands our … automation platform with an emphasis on applications, we are undergoing accelerated growth and reaching a new set of buyers inside our core markets," Crist said.
During his eight years as CFO at Impinj, Fein lead the company through its IPO, in which it raised over $100 million. Before that, he was a general manager of operations at T-Mobile for five years. Before her own stint at Impinj, Armstrong-Owen was HR chief for ad-tracking company Branded Entertainment Network and media streaming company RealNetworks. Long has been in the legal field for over 12 years, with experience working with startups, larger private companies and publicly traded organizations.
Chef Software provides "continuous automation" software designed to help clients automatically deliver digital infrastructure, application and compliance across a range of networks, including AWS, Azure, Google Cloud Platform and Openstack.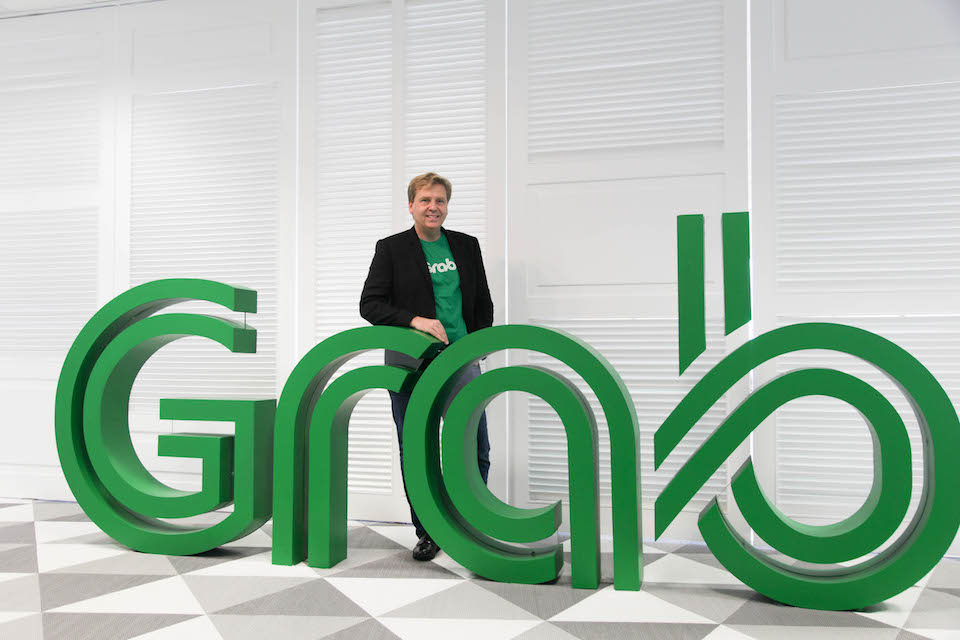 Southeast Asia ride-hailing giant Grab announced that former Amazonian Mark Porter would join as the company's chief technology officer for transport, based out of the company's Seattle research and develop lab.
Porter will oversee Grab's teams and technology infrastructure around the taxis, private car hires, motorbike taxis, carpools and multimodal services that transport millions of people in Singapore, Malaysia, Indonesia, Thailand, Vietnam, Myanmar, Cambodia and the Philippines. The company has facilitated over 2.5 billion rides in the region since Grab launched in Singapore in 2012.
At Amazon, Porter worked for five years as general manager for various database services. Before that, he worked at Oracle, edtech company Amplify and NASA, among others. He will work on the development of Agile platforms and machine learning, artificial intelligence and data science capabilities for Grab, overseeing R&D centers in Seattle, Singapore, Beijing, Bangalore, Ho Chi Minh City and Jakarta.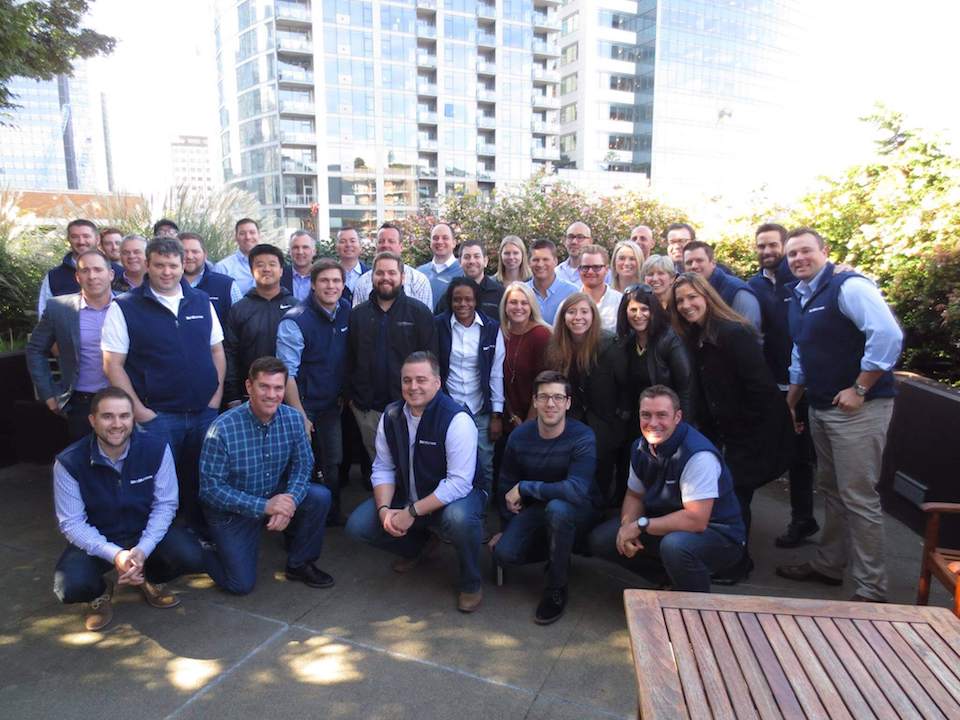 NetMotion Software announced this week that it had opened a fourth office in Victoria, British Columbia. Headquartered in Seattle's Westlake, the company has additional offices in Japan and the United Kingdom. The company offers a range of software solutions aimed at improving the performance, security and visibility of mobile employees who work outside traditional offices, warehouses and so on.
The Vancouver Island office will house a small team of developers working on expansive features within NetMotion's Operational Intelligence Platform for Enterprise Mobility, which provides organizations with visibility across networks, devices and applications.
The company also announced it had hired Joel Windels as vice president of marketing. Windels comes to the role from marketing roles at cybersecurity firm Wandera, social analytics company Brandwatch and gaming studio Vertical Slice, all based in the U.K.
Agricultural startup Phytelligence announced yet another executive hire, bringing on agriculture and biotech industry expert Glen Donald as its chief business officer. Phytelligence grows crops in a soil-free nutritious gel, which helps plants reach maturity faster and reduces the risk of soil-borne diseases that can affect their roots.
In his new role, Donald will work with the company's sales, marketing and business development teams in an effort to grow the company, and maintain satisfaction among Phytelligence's customers. Donald was previously vice president of business development for Plant Health Care, Inc., a biotech company based in Raleigh, North Carolina. Before that, he worked as CEO, director and chairman of Sonoplot, a scientific research instrument startup that spun out of the University of Wisconsin-Madison.
Phytelligence CEO Ken Hunt said Donald's industry experience made him a valuable addition to his leadership team.
"His diverse leadership experience with companies of varying sizes, as well as in a university spin-out, will be instrumental as we look to provide excellent service to our growers at every turn," Hunt said in a statement.
Phytelligence has been growing quickly in 2018, after it secured new financing, and hired a vice president of global sales and a global vice president of citrus sales in July.