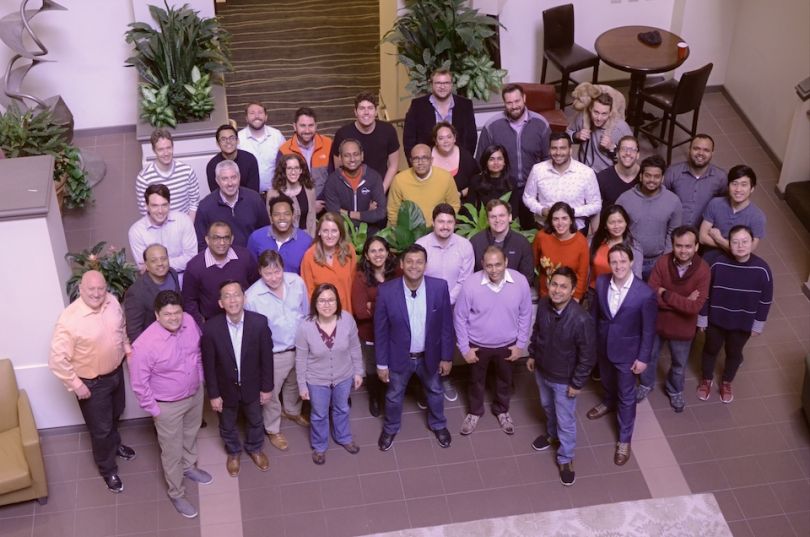 We all know how unleashing artificial intelligence algorithms upon vast data troves can create all sorts of value — and that Seattle companies lead the industry. Now, a startup that got its start at the University of Washington's Tacoma campus has raised $22 million to apply big data principles to health care.
Boston-based Polaris Partners led the round, with participation from the company's existing investors, which includes Ignition Partners, Osage University Partners and Mindset Ventures. UL Ventures also joined as a strategic investor.
By integrating data from electronic medical records, wearables, devices, healthcare claims and other sources, KenSci's machine learning platform identifies patterns and potential risks for medical systems and individual patients alike.
"We're essentially a Netflix for healthcare," Chief Growth Officer Sunny Neogi told Built In Seattle. "In the same way that Netflix gathers data and uses artificial intelligence to present you with curated recommendations for what you might like to watch, KenSci looks at data from millions of patients and uses that to predict risks and prescribe treatments for individual patients."
Additionally, KenSci's platform uses data to help medical systems direct patients within a system and helps hospitals deploy staff and other resources to anticipate and adapt to larger trends.
"It's really a very boring application of artificial intelligence, very meat and potatoes, but this is something that every visitor to a hospital will see value from," Neogi said.
KenSci's 24 clients includes some well-known hospitals throughout Puget Sound — and some of the largest health systems in the United States.
"We tend to go for the largest health care provider in any given market," Neogi said. "So in Europe, we work with the UK's National Health System. In Singapore, we work with their Health Promotion Board, and in the United States, we work with the U.S. Army," along with others that the company isn't permitted to name at present.
KenSci has deep roots in the Puget Sound region. In 2015, former Microsoft developer Samir Manjure and University of Washington data science professor Ankur Teredesai founded KenSci based upon on years of research inside the university. The company then went to through Microsoft's Accelerator program.
"Most of our employees have experience at Microsoft, and many of our graduate hires come straight from the University of Washington," Neogi said. Neogi himself joined in 2016 as Manjure and Teredesai's first employee.
Prior to co-founding KenSci, Manjure spent 17 years working on and, later, managing development teams at Microsoft. His co-founder, CTO Ankur Teredesai, continues to teach machine learning at the University Washington's Center for Data Science.
The company — which Built In Seattle featured as one of our 50 Startups to Watch in 2018 — will use the funding to chase clients in new markets around the world. In addition to its Seattle headquarters, KenSci has offices in Hyderabad and Singapore, and employs people in London, New York, Chicago and New Zealand.
Neogi said KenSci currently employs 70 people, 70 percent of whom work in the company's Pioneer Square headquarters.