The secret's out on Seattle. The city is fast becoming famous for its easy access to mountains, water and woods, lack of income tax and booming economy driven by homegrown tech giants, a thriving startup scene and out-of-towners looking to get in on the action.
Seattle's reputation as a technology hub — home to ranks of the best entrepreneurs, engineers and data analysts in the business — is a self-perpetuating cycle, drawing in companies from around the world hoping to tap into that famous tech talent pool. They in turn help diversify the local industry and foster new generations of professionals.
While news that household names like Square and Dropbox plan to expand their local offices has dominated headlines in recent months, we wanted to learn more about the tech companies that are opening Seattle offices for the very first time. Here, we take a look at five of them.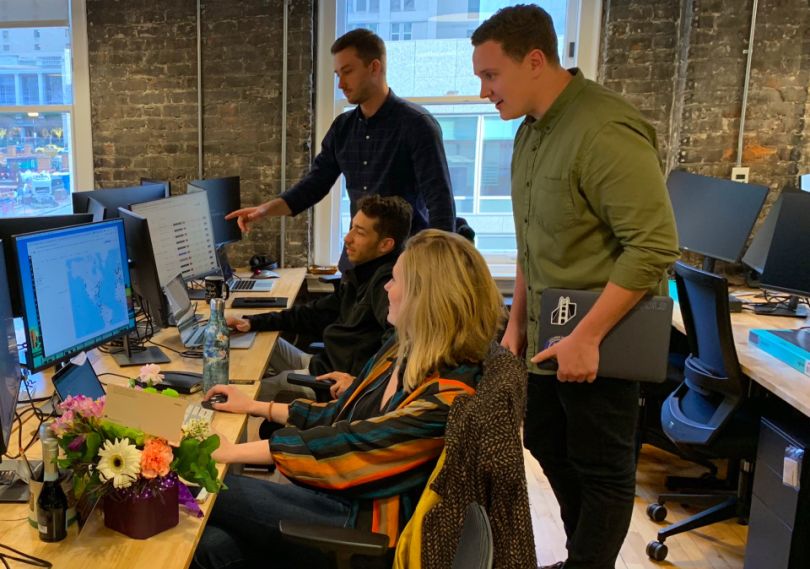 Fresh out of: San Francisco, California
What they do: Through its cloud-based digital dashboard, some 10,000 customers and suppliers in more than 200 countries use Flexport to purchase, track and manage freighting services. Each transaction's myriad of interested parties are connected through the platform, which supports all forms of shipping from ground transportation to container ships on the high seas. Founded in 2013, the company has quickly become one of the Bay Area's newest tech giants, raising a billion dollars in February and making its first acquisition last year.
Why Seattle? "Seattle's rich logistics history combined with its strong talent make it the ideal location for our newest office," Founder and CEO Ryan Petersen said. "Flexport is centered around its customers, and now our squads can deliver even better service to the Pacific Northwest and Canadian companies we're fortunate enough to work with."
Fresh out of: Pittsburgh, Pennsylvania
What they do: Duolingo's gamified approach helps users learn new languages, complete with heart-shaped "lives" and points for finishing lessons. The platform covers reading, writing, speaking and listening — and is available to all, free of charge. The company makes money through digital advertising along with a monthly subscription service that lets users play offline and other handy features. The company has employed a handful of Seattle engineers since last year, and plans to grow its presence here in 2019.
Why Seattle? "In our ongoing effort to hire the best talent at Duolingo, we've established an office in Seattle and plan to grow our headcount there by eight to 10 new hires in 2019," VP of People Christine Rogers-Raetsch said. "We've found the quality of candidates from Seattle to be outstanding. We're currently filling open positions in engineering, product management and design."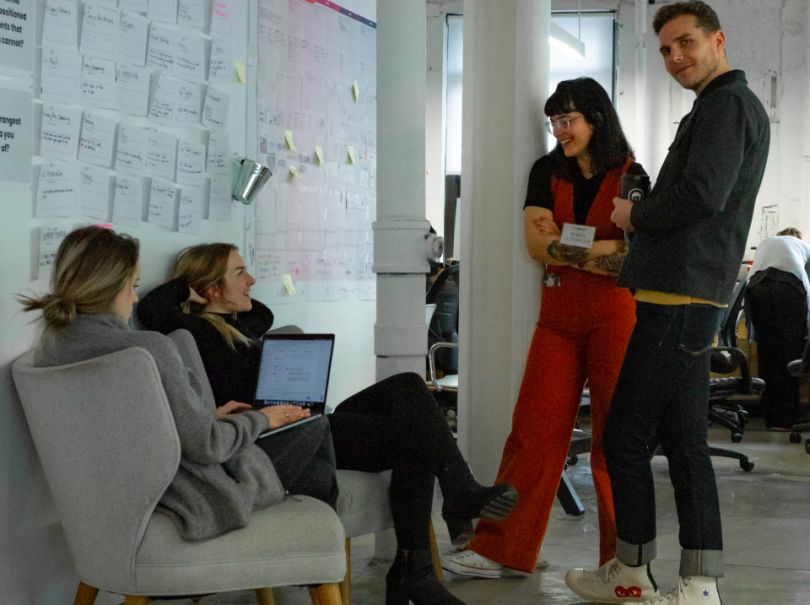 Fresh out of: New York, New York
What they do: With the tap of a button, Hello Alfred users summon a dedicated "home manager" to do chores like laundry, grocery shopping and even deliver fresh flowers. The app also connects users with a network of vetted partners that can do an even wider variety of tasks, from moving services to fitness training and dog walking. The company — which raised a $40 million Series B round in May — avoids the Uber-Lyft sharing economy model with full-time employees serving specific buildings. In addition to its new Seattle office, Geekwire reports that the company's services are now available in two apartment buildings in Fremont and South Lake Union.
Why Seattle? "Hello Alfred's mission is to make help a utility, built into as many homes as possible — and we are thrilled to expand into the Pacific Northwest," Seattle Area Manager Sam Dingley said. "Seattleites know that time is the ultimate luxury — more time allows us to get out to the mountains or relax at Golden Gardens, rather than spending half of our weekends on chores. Our team is hard at work to make personalized and anticipatory help the 'new normal,' and are excited to tap into the incredible talent pool in this city to continue bringing that vision to life."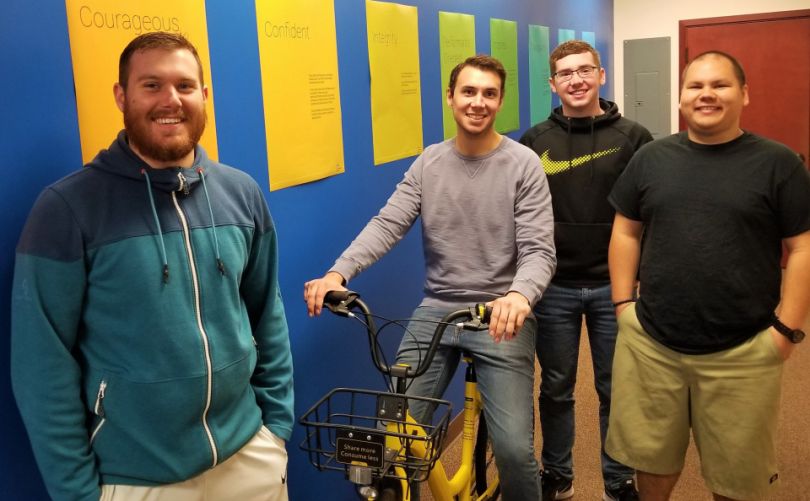 Fresh out of: Plainsboro, New Jersey
What they do: Compunnel Digital is a division of New Jersey-based consulting company Compunnel, which helps businesses with staffing, training and technology. Compunnel Digital works with small and medium-sized businesses to build digital applications for desktop, mobile and the web. The division spun out of the main organization not long after Compunnel was founded in 1994, and prides itself on its client-first and technology agnostic approach to solving customers' needs.
Why Seattle? "In researching new markets, we were looking for two things: a high density of organizations that rely on a digital product for revenue and a competitive market for digital engineers," VP of Marketing Nolan Hout said. "Seattle certainly checked the first box for us and with local tech companies in a hiring spree, combined with outside tech giants trying to pull people out of Seattle, talented digital engineers have never been harder to find or afford."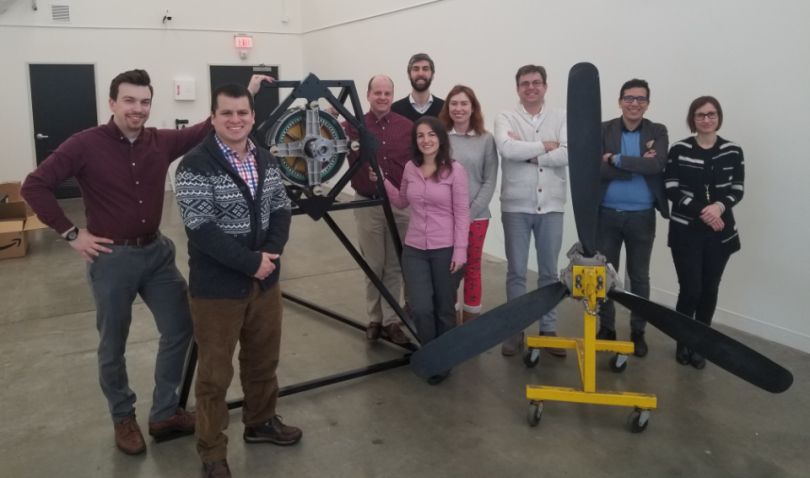 Fresh out of: Gold Coast, Queensland, Australia
What they do: Having started out as a research and development lab for electric motors, magniX realized it was onto something when it created an engine that produces 350 horsepower in a 110-pound package. The company decided to take it into the aerospace industry, developing aircraft motors which it says can deliver cost savings of up to 80 percent over gas-powered engines. Oh, and they produce a fraction of the noise and no greenhouse gases. However, revolutionizing aerospace is a difficult undertaking from Australia's Gold Coast — renowned for its world class surfing, not its world class aerospace industry — and so the company moved its headquarters to Redmond last month.
Why Seattle? "Our goal is to be the leader in aerospace electric propulsion," CEO Roei Ganzarski said at the time. "And not only do you have Boeing in Seattle, but you have universities with phenomenal aerospace programs, suppliers to Boeing — even the suppliers' suppliers."