There were plenty of interesting moves in the halls of tech throughout Puget Sound this week. Here, we've picked out five companies where recent developments deserve a closer look, including a startup studio looking to ramp up its spin-out rate; startups hiring new marketing, HR and technology executives; a new editorial strategy at a Pioneer Square veteran and a local giant in the process of building its data science team from the ground up.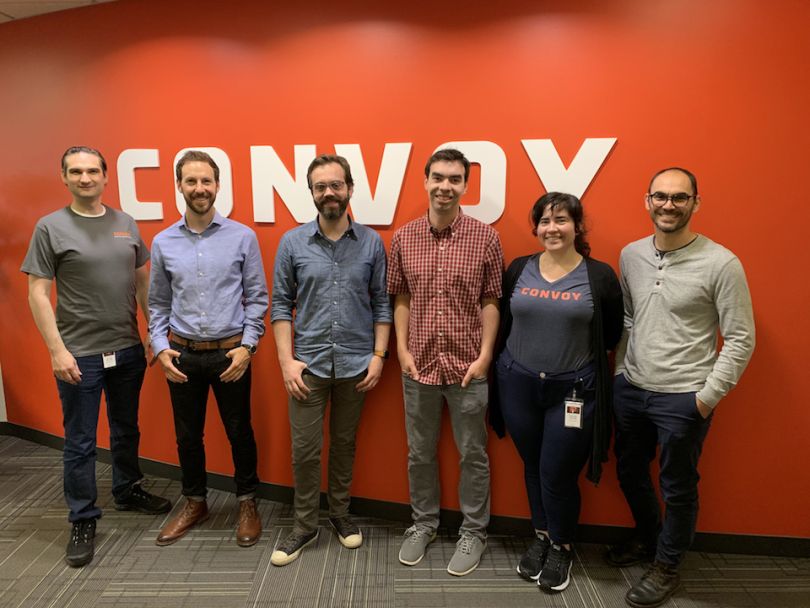 New faces: Director of Economic Research Aaron Terrazas, Head of Machine Learning Platform Kyle Foreman, Director of Analytics Steve Brownell, Lead Operations Research Scientist Gwen Spencer, Director of Marketplace Data Science Casey Olives and Lead Machine Learning Scientist Gaurav Sood.
Resumes: Terrazas is a former economist at both the United States Treasury and Zillow; Foreman directed data science for the Institute of Health Metrics and Evaluation; Brownell was a data scientist at Zillow; Spencer was a professor of mathematics and statistics at Smith College in Massachusetts; Olives was promoted from his former role as Head of Marketplace Data Science; and Sood worked as a principal data scientist at Microsoft.
Details: In a blog post, Head of Data Science Max Schmeiser referenced an "ocean of data" at Convoy's disposal and announced that the company — which connects businesses with truckers via a mobile app — had hired six new leaders to head its rapidly growing data team. Schmeiser said Convoy had also hired more than 30 data scientists in less than six months, and that while his tenure in Amazon's data science department had prepared him for rapid scaling, he had been surprised by how quickly Convoy has grown since he joined last November. Convoy received a $185 million investment from Google's growth equity fund — among others — last September.
Quotable quote: "Too often I have seen businesses jump to hiring machine learning scientists, economists or other Ph.D-level scientists over data analysts and data engineers when the immediate work is query writing, data warehouse management, metrics development and reporting," Schmeiser wrote. "To better align skills to work, we prioritized the hiring of data analysts and data engineers. We quickly populated each of our cross-functional teams with an analyst who could handle database management, metrics development and reporting, enabling our scientists to focus on building models and conducting analysis."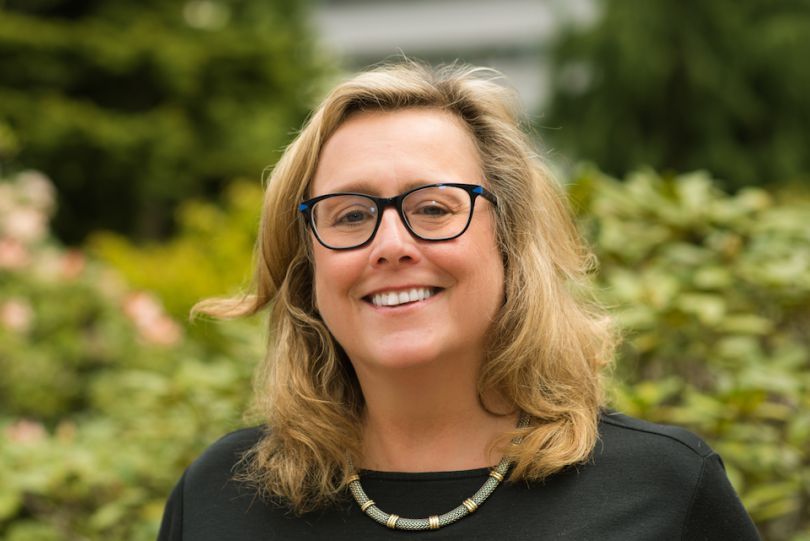 New face: Senior Vice President of People Alicia Shankland
Resume: Shankland previously led people teams at Kirkland connected car and transport analytics company INRIX and human resource teams at digital transformation firm Razorfish.
Details: After announcing three big leadership hires in January, Bellevue edtech company DreamBox Learning revealed that it had appointed a new senior vice president of people in Alicia Shankland. In her new role, Shankland will be responsible for leading the company's human resources and cultural initiatives as it pushes its adaptive math learning platform into new school districts. DreamBox Learning raised a huge $130 million last year for technology that adapts to suit the learning style of math students in grades K-8.
Quotable quote: "I look forward to building on DreamBox's mission-oriented and innovative culture, and I am excited to have the opportunity to inspire the industry's top talent to join in as we reinvent education together," Shankland said in a statement.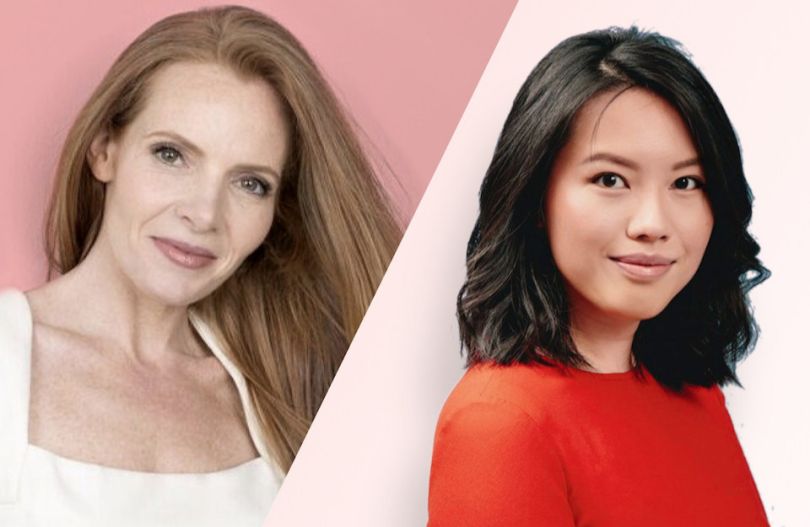 New faces: Editorial Director Tara Kraft and Head of Editorial Content and Programming Carolyn Hsu.
Resumes: Kraft worked as editor in chief of Shape magazine from 2010 to 2015, and most recently worked with digital lifestyle companies like Glamsquad and Travelzoo. Meanwhile, Hsu headed digital efforts for NewBeauty.
Details: As an online information resource, community and marketplace for cosmetic procedures and the doctors who provide them, RealSelf revealed plans for a new editorial site with the appointment of two content experts with experience in the beauty industry. While RealSelf is headquartered in Seattle's Pioneer Square, Kraft and Hsu will work from their current base in New York City.
Quotable quote: "Tara and Carolyn are two powerhouses in aesthetics and beauty and give RealSelf a much-needed presence in New York," Chief Brand and Communications Officer Jani Strand said in a statement. "After searching for months, we found two women who embrace the RealSelf notion of modern beauty and share our passion and drive to grow the brand."
New faces: Entrepreneur-in-Residence Keith Rosema, Product Lead Ishani Gujral, Entrepreneur-in-Residence Prashant Ketkar, Product Lead Kenan Hneide, Partner Henry Huang and Partner Maria Hess.
Resumes: Rosema formerly worked as executive director of innovation at Vulcan and director of research at Intellectual Ventures; Gujral was a product leader at Glowforge and Tesla; Ketkar was vice president of product innovation at Oracle; Hneide comes from leadership at Amazon's Concept Lab; Huang worked as an executive vice president of product and operations for Mighty.com; and Hess was previously a vice president of marketing for Likewise.
Details: Startup studio Madrona Venture Labs announced six key hires of its own as it ramps its team and plans to bring more ideas into its pipeline. The organization works by adopting founders, running their ideas through a selection process and funding those that come out the other end. Recent spin outs include Invio, Spruce Up, Domicile and Mighty AI.
Quotable quote: "At any given time, we're working on seven to eight ideas in the Lab," Partner Shauna Casey said in a statement. "Of the ideas we validate, our goal is that eight to 12 will turn into spinout companies in the next two years. These new hires will directly support our work validating ideas and helping us spin them out of the Lab."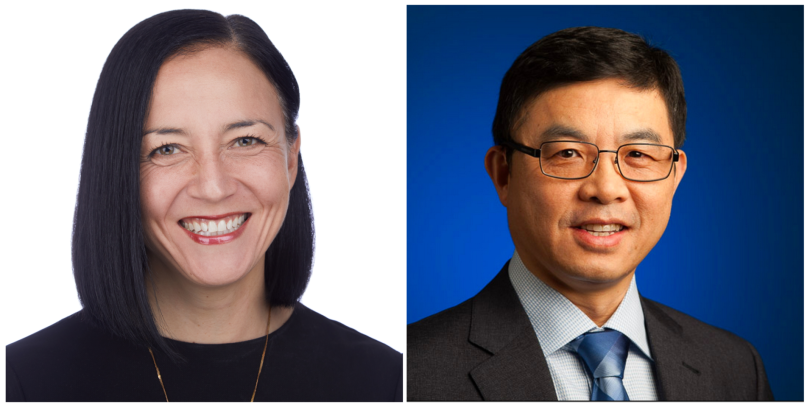 New faces: Chief Marketing and Customer Experience Officer Mika Yamamoto and Chief Technology Officer Geng Lin.
Resumes: Yamamoto previously worked as global president of Marketo and CMO at SAP, while Lin worked as chief development officer and head of engineering at J.P. Morgan Chase.
Details: Application delivery networking giant F5 announced the appointment of former Marketo and J.P. Morgan Chase executives this month. Yamamoto led Marketo's go-to-market strategy after its acquisition by Adobe, and has also held leadership roles at Amazon, Microsoft and Accenture. While at J.P. Morgan Chase, Lin led the bank's development of a cloud-based banking architecture and application portfolio and has helped write two books on cloud and data-intensive computing.
Quotable quote: "Both Mika and Geng bring to F5 deep expertise in their respective fields, as well as proven leadership for companies that have undergone business transformations as significant as our own," F5 President and Chief Executive Officer François Locoh-Donou said in a statement. "I'm confident that Mika and Geng will help accelerate F5's transformation to a multi-cloud applications services company."