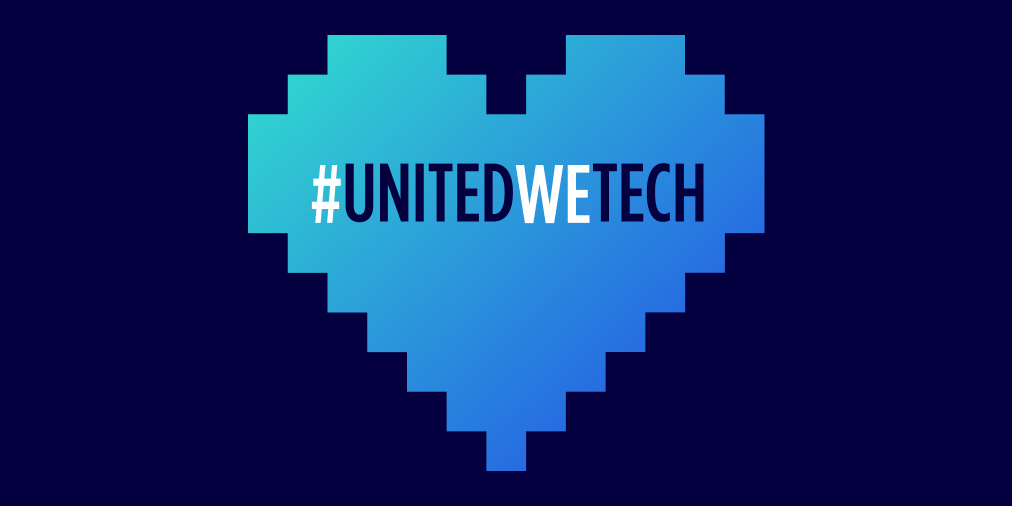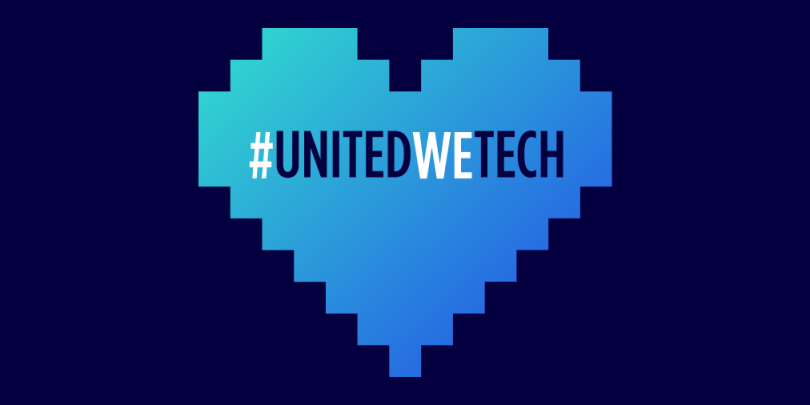 In a world where lockdowns and shelter-in-place orders restrict physical movement, digital technology is filling the void to keep households connected, supplied, entertained and informed. 
But amid the increased demand for digital products and services — and the logistical challenges associated with a massive work-from-home transition — many Seattle tech companies have not forgotten those who are struggling right now. We asked local tech leaders to describe how they're giving back to their communities during this uncertain season, and the responses offer a fine example of the city's wealth of ingenuity.
Know of a team or company that's going above and beyond right now? Share the love using #UnitedWeTech. 
How is your team giving back to the local community right now, and why? 
Across our three offices in Seattle, Boise and Omaha, individual team members — who we affectionately call "Tangocardians" — have been giving back to their respective communities by paying for the food of the person behind them in line at the grocery store and drive-thru; distributing handmade drawings and cards from kids to nursing homes with poorer populations and less resources to help; volunteering engineering expertise to Catch22Delivery, which helps Seattle-area restaurants and businesses connect to their customers more easily; donating meals to hospital staff; and hosting a hackathon that resulted in the creation of a COVID-19 resource that could help the community
Meanwhile our company has donated directly to the Seattle Foundation COVID-19 Response Fund. Seattle isn't our only office, but it's where our headquarters are located and where we have two-thirds of our team. We're considering making further contributions. We recognize that most businesses are hurting right now. We also recognize that pain comes in waves as each business and individual is impacted at different times. Restaurants, as we all know, were among the businesses impacted first and hardest. When we gave each of our employees a $50 food delivery/pick-up gift card, one of our main reasons was to support the restaurants in our communities.
Lastly, we're trying our best to keep everyone employed. As ridiculous as that statement might've sounded a month ago, right now we're focused on keeping jobs in place — which in turn helps our community. When the "stay home, stay healthy" guidelines are relaxed or removed, having a stable job will help the people on our team get their hair cut, buy vinyl, splurge on a cupcake and enjoy live music or a cocktail with friends. 
How have you adapted, expanded or changed your charitable giving initiatives in light of recent events?
It's unusual for Tango Card to donate directly to nonprofit organizations like we did in the case of the COVID-19 Response Fund. Now that we've done that, however, we'll likely continue to do so both now and in the future when challenges face our community.
That said, facilitating not-for-profit contributions has been a core part of our DNA since I founded the company. We've facilitated millions of dollars of contributions to organizations, such as Habitat for Humanity, (RED), Johns Hopkins Bloomberg School of Public Health and the CDC Foundation. Additionally, in the last month we've worked with dozens of our customers to feature not-for-profits in their reward offerings — giving their employees and customers another way to help.
How is your team giving back to the local community right now, and why? 
Innovation is integral to helping us survive this pandemic. Our team recognizes the role immigrants play in developing that culture of innovation, and since they comprise 19 percent of the front-line workforce, we can't afford to turn our backs on them. With all the developments around immigration policy and travel restrictions, our team is determined to provide clarity, resources and an action plan for people in our international community. We're providing free resources to our community, including updates on immigration and travel news alerts on our website and via email notifications, regular webinars and office hours about what new immigration policy updates mean, and consultations for people who need guidance on next steps regarding travel and immigration compliance during COVID-19.
We've also opened up a new visa service for permanent residency (the EB-2 green card) which will enable us to support a wider swathe of people. By doing this, we're carving out more options for stability in immigration status. Many people don't know that they can self-petition for certain green cards, and we are here to make that knowledge accessible for our community.
How have you adapted, expanded or changed your charitable giving initiatives in light of recent events?
Providing options, clarity and actionable next steps is the best way we can support our international community right now. We're offering more of our services for free and educating immigrants on every possible path they have for stability in a time of uncertainty.
To all the immigrant entrepreneurs out there: We're here for you so that you can better support others in what you do best. We need you now more than ever.
How is your team giving back to the local community right now, and why? 
One in 10 Americans struggles with addiction. As a result of COVID-19, and as people are being encouraged or even required to stay home, those in substance use recovery or with mental health issues are unable to attend the support meetings they need in order to be successful. We saw an enormous need to fill that gap and provide people with the support they need — especially during a time of extreme stress and uncertainty. So we're offering free daily online substance abuse support to those in need.
The response has been beyond our expectations. Since starting the meetings on March 12, more than 15,000 attendees across all 50 states and 10 countries have participated. We're hopeful that those struggling with addiction, mental health issues or disordered eating will realize that we're here to help. By leveraging technology and innovation, our mobile app helps people stay accountable to their recovery plan through reminders, incentives and access to peer recovery support specialists that they can connect with via video or the in-app messenger.
In what ways is your team giving back to the local community right now?
We're currently working with the ​Seattle Foundation​ and other community-based organizations to support local workers and families most affected by COVID-19. Because remote work is part of our DNA, we wanted to share best practices for anyone interested and have established a line of communication with our ​developer relations advocates​ for one-on-one video calls.
We're continuing to look for ways to help organizations throughout this pandemic, specifically with authentication and authorization challenges. We are offering free tools for startups battling COVID-19 through our ​Auth0 Startup Relief​ program, including ​our workforce authentication solution, which is free until Aug. 31 and supports up to 500 users.
How is your team giving back to the local community right now, and why? 
Aside from sharing information on how to support local food banks and local businesses, the team has also been supportive of each other and their families as we quickly moved to a full work-from-home operation in early March. There have been numerous helpful tips for how to entertain and educate different-aged children at home while you juggle work, and how to explain social distancing to your little ones who cannot possibly understand why they can't leave the house.
Moz also has a large and active community that is not just local to our headquarters but all around the world. Easy-to-access SEO education has always been dear to our mission, and now more than ever businesses and marketers need a hand. That's why we made the courses in Moz Academy free for our community through May 31. Since launch, over 50,000 people around the world have taken advantage of this free program. Our hope is that marketers can use this time to level up their skills, learn a new discipline or simply channel their energy into a needed distraction.
How have you adapted, expanded or changed your charitable giving initiatives in light of recent events?
Moz already supports the community by matching Mozzers' charitable contributions at 100 percent and by providing additional financial and hands-on support within our local communities. On an unrelated note, Moz also offers a special benefit to staff which we call Paid PAID Vacation, which is $3,000 cash each year to use on vacation expenses. Since we're all restricted from taking vacation right now, we extended our policy so that it could be used for charitable contributions. We know Mozzers are financially giving more than ever to support our local community, and we want to help them do that.
How is your team giving back to the local community right now, and why?
In response to COVID-19 we are actively engaging our service, employees and corporate giving resources to support local communities. This includes contributing in-kind donations, launching employee giving campaigns and developing remote volunteer opportunities such as virtual mock interviews for local job seekers.
Globally, we have also distributed pro-bono advertising credits to help our partners launch meaningful campaigns around COVID-19 and announced a pledge of $1 million to the Committee to Protect Journalists and the International Women's Media Foundation. We are committed to serving our communities year-round. Right now, we are working closely with our partners to understand and respond to the acute, ever-changing needs. 
How is your team giving back to the local community right now, and why?
Dumpling's first response to the COVID-19 pandemic was to ensure all business owners feel safe and supported. One step we've taken is providing $15 per business owner to purchase items such as hand sanitizer, Lysol wipes and other supplies to ensure they are able to shop safely.
Next, we found that many business owners were making changes to better serve vulnerable populations in their communities by reducing or eliminating delivery fees, so we started the Dumpling Community Support program to give $10 back to business owners for every order serving vulnerable populations. This ensures they don't have to sacrifice their income for better serving their communities.
Finally, we recognized that there was a lack of much-needed education about how to stay safe while grocery shopping during COVID-19, so we brought in food safety specialist Professor Ben Chapman to educate shoppers on best practices.
How is your team giving back to the local community right now, and why?
CI Security defends healthcare and critical infrastructure organizations from cyberattacks. Unfortunately, criminals are taking advantage of the pandemic to launch new attacks, and we are offering cyber defense services to organizations on the front lines of the coronavirus crisis for free right now. We want to thank the folks who work at healthcare organizations and local governments around the Seattle area and are honored to be able to help.